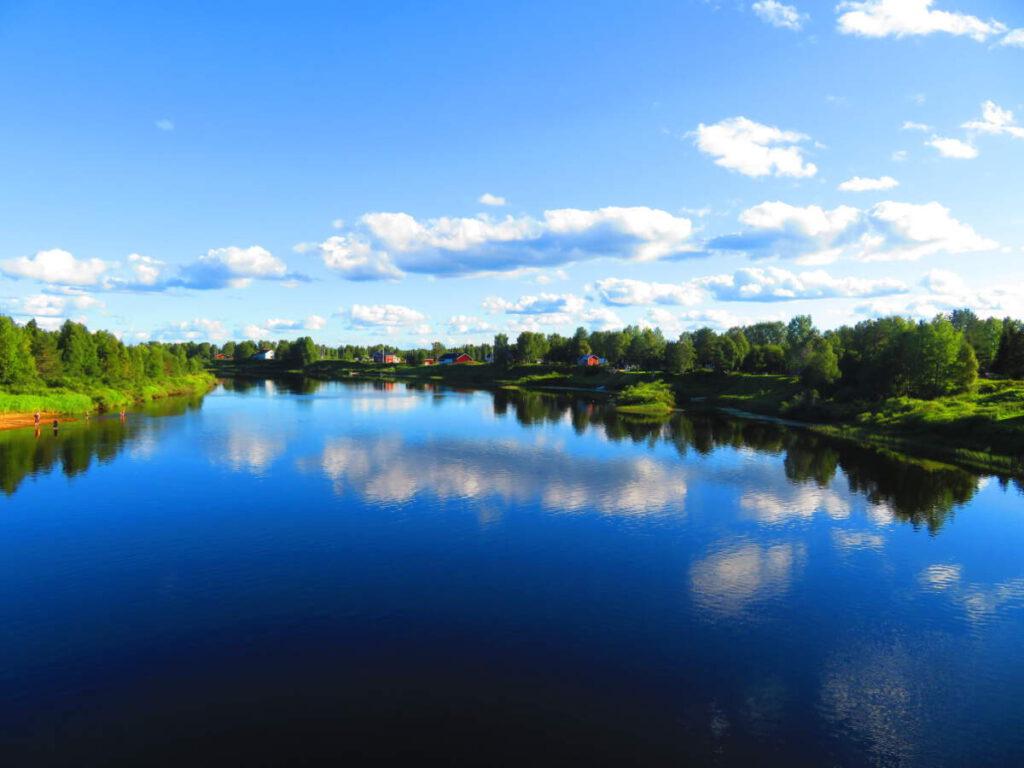 Helsinki
When I get off the boat I am stopped. Narcotics, they hink I have drugs with me? I think it is funny and answer some questions, but when the dog starts jumping and barking, it is not so funny anymore. I have to drive the car on a wobbly bridge and the car is scanned. Nothing wrong, it turns out to be my watertank, was the dog perhaps thirsty? Welcome to Finland!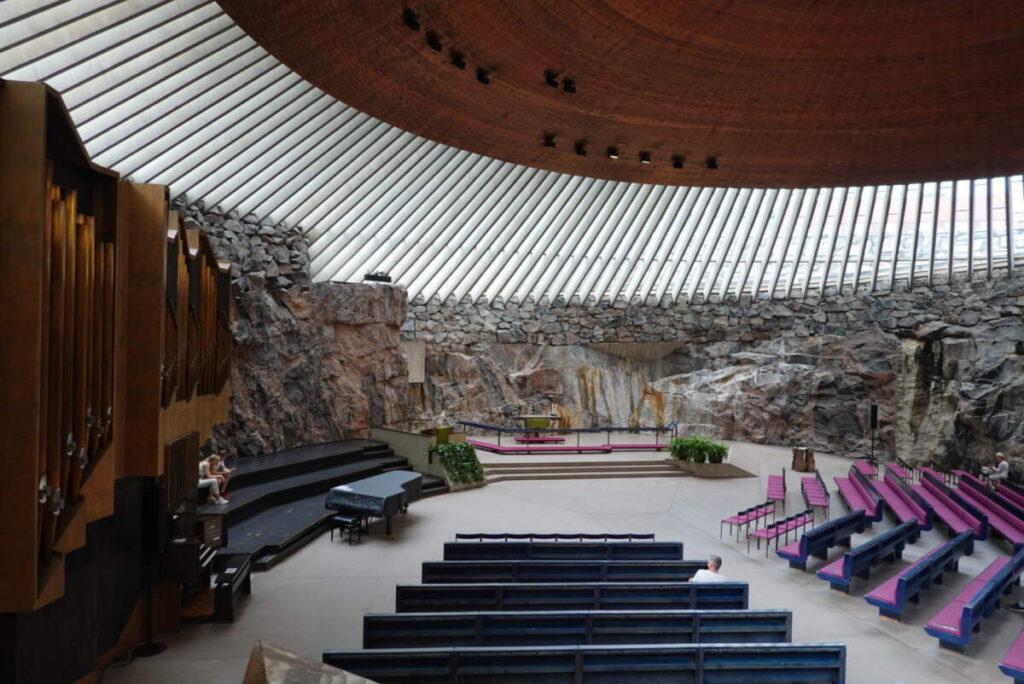 What a peace in Helsinki, even on Saturdays it is really quiet in some streets. I understand the tourists are staying away through Corona. The weather is nice and there are terraces everywhere with people enjoying the sun. It is a nice city to wander around. I walk more than 10 km and see the Temppelaukio church, a church carved out of rocks. The famous Helsinki Cathedral stands on a hill and towers above the city. The church is beautiful inside. It is a white modern cathedral in a top spot. There is also a couple getting married that day, it looks like a fairytale.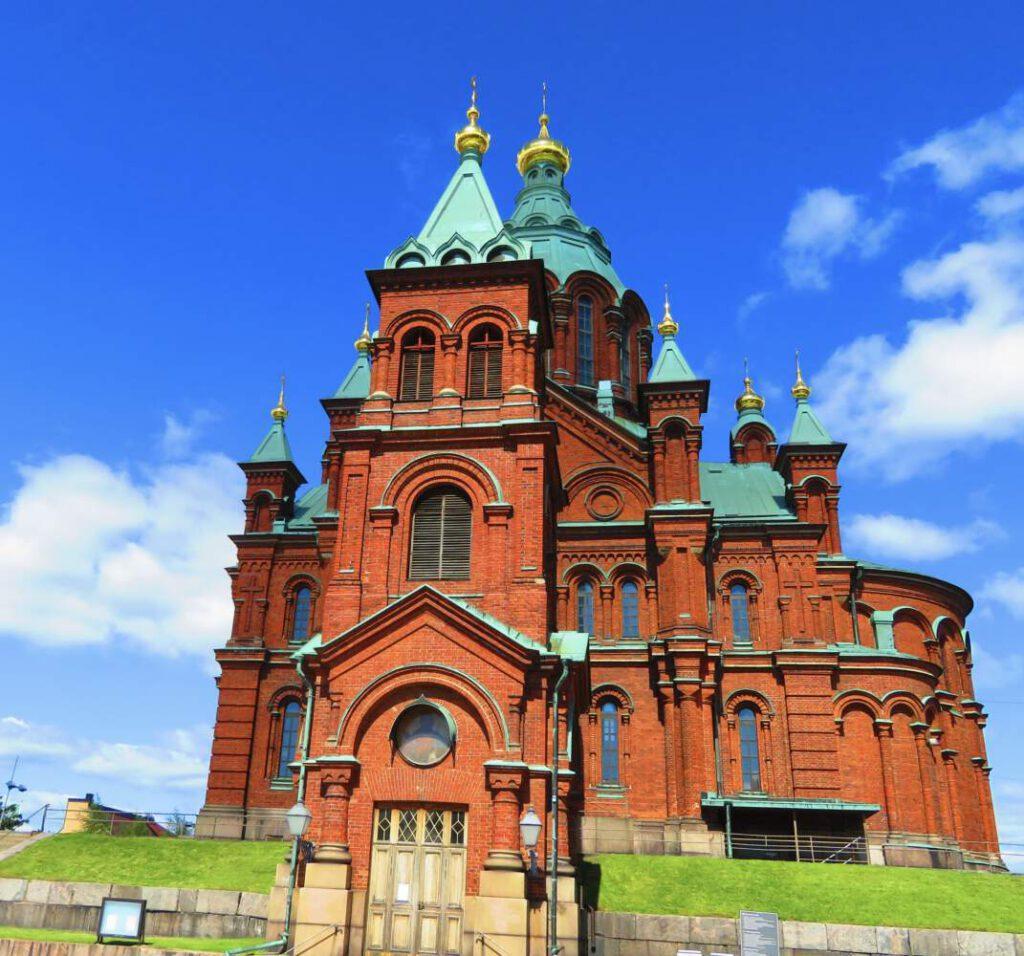 The Uspenski Cathedral is a red-brick Russian Ortodox church. The cathedral is often visited because inside there are beautiful paintings and murals to view.
The next day I take the boat via the lively central market to Suomenlinnan, a fortress from the 18th century in the middle of the sea.
Drive along the lakes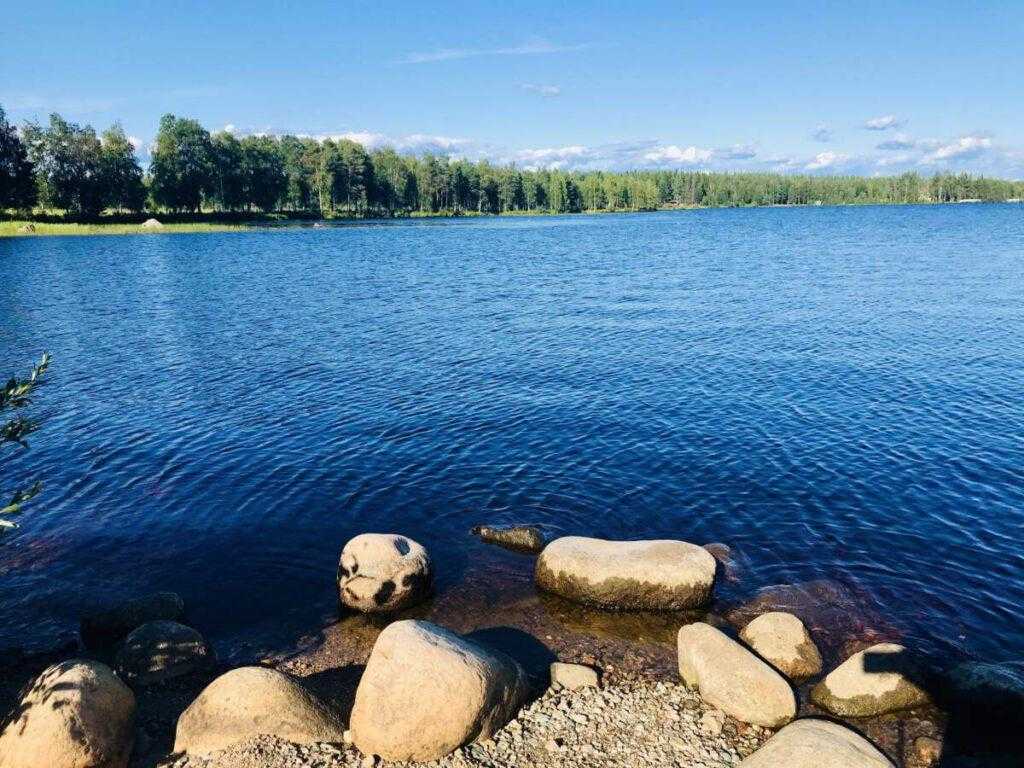 I drive through narrow roads between the lakes. It is a very beautiful route! On the way I stop at Luhanka a small hamlet and I have a look at the Lutheran church. The church is over 100 years old and I unexpectedly get a tour and all kinds of information about the church. It is sober inside and still the same as 100 years ago. No electricity, no frills, beautifully pure and completely made of wood.
I get some groceries and they are very expensive. Oeps, this hamlet is of course very remote, which costs twice as much here. In the middle of the 'village' a man sells fish. I buy Vendace, delicious fish with a salmon flavor.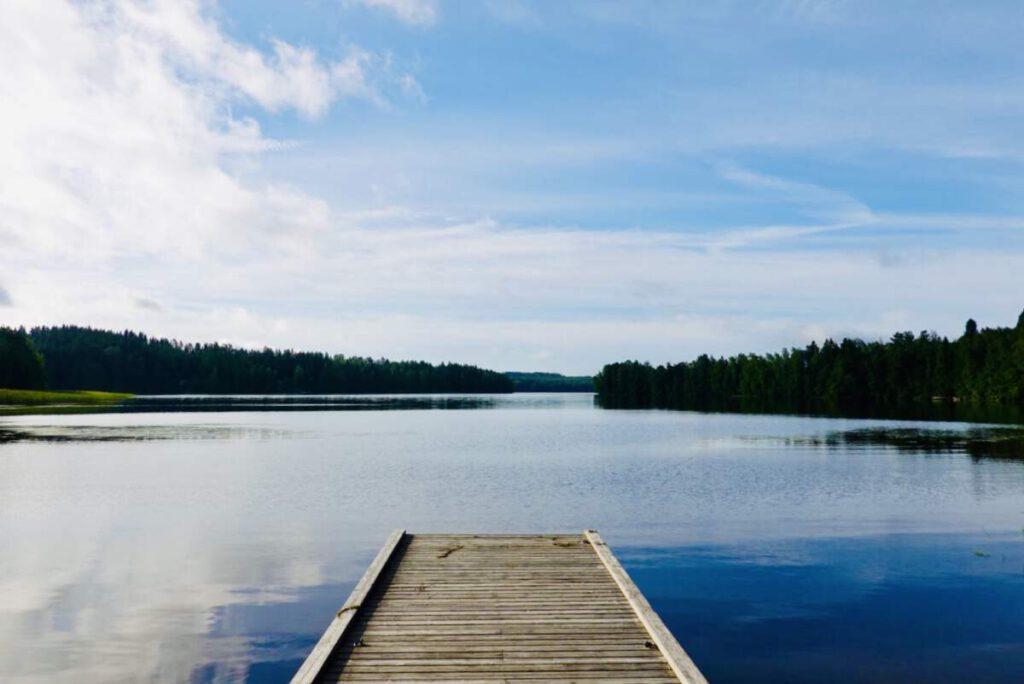 I continue and want to spend the night again for free today. That works at a parking lot that is also used by the dog club. I find it a bit strange camper spot so when I go to sleep, I close the roof and the camper is ready for departure. Everything is going well and in the morning I enjoy a fantastic view!
Gulf of Bothnia
Then a day when nothing works. My plan is to drive along the west coast, immediately I drive in the wrong direction. And then I cannot find the tourist lighthouse, church etc. There is not so much to do on this part of the west coast, so I decide to drive a little further north.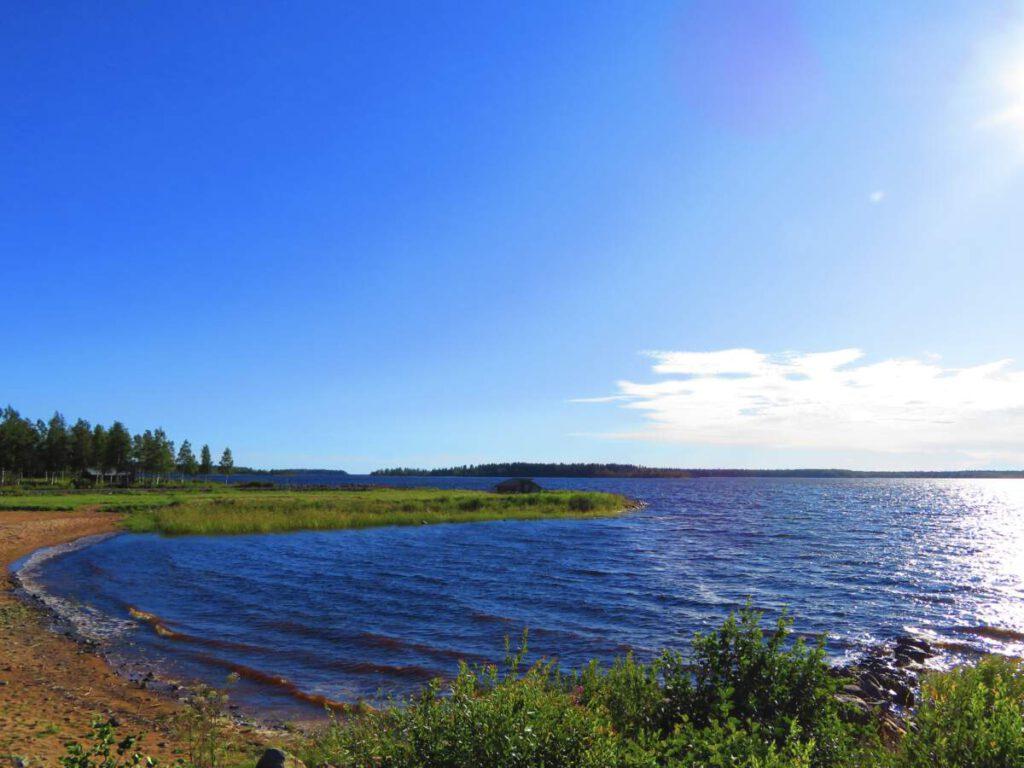 And suddenly there is the sea!! The Gulf of Bothnia, this northernmost part of the Baltic Sea, is frozen for at least 5 months a year. I park the camper at a small marina and my view is the Bothnian Sea, what a gift after this difficult day. The wind is blowing hard, an icy wind. I position my camper in such a way that the roof can be opened, the camper eventually shakes all night.
Santa Claus
Today I'm going to Santa in Rovaniemi! I am happy and looking forward to it. Everything seems to work today, the route and the driving are going well. I am in line, among the families, waiting for my visit to Santa. I laugh at myself and have so much fun, I really enjoy it! There is a Corona screen between Santa and me but that doesn't really matter. We have a nice chat and some photos are taken with an accompanying video. I buy the entire pakkage for 40,00 euro's and have a digital version for my blog.
When I see my first reindeer, I immediately pull over my car to take pictures. In the afternoon I will see many more reindeer. They regularly cross the road and are not in a hurry, very funny!
National Parks
On the way I see a nice building with an even nicer sign; Cafe. Very good! I am going to have a cup of coffee. Two very friendly ladies tell me everything about the building and immediately give a tour.
It was an old school, they have renovated with the villagers and they did it beautifully! 150 people(!) live in the village and some time ago they were voted the nicest village in lapland.
National Park Pyha-Luosto
In the village of Pyha I go for a nice walk through a gorge. A path has been constructed mainly over planks. The stones are 2 billion years old, that is very old. I cannot imagine it… After this beautiful path I continue to a more swampy area. After the umpteenth swarm of mosquitoes in Finland, I am done with walking and run out of the park. Must look funny 🙂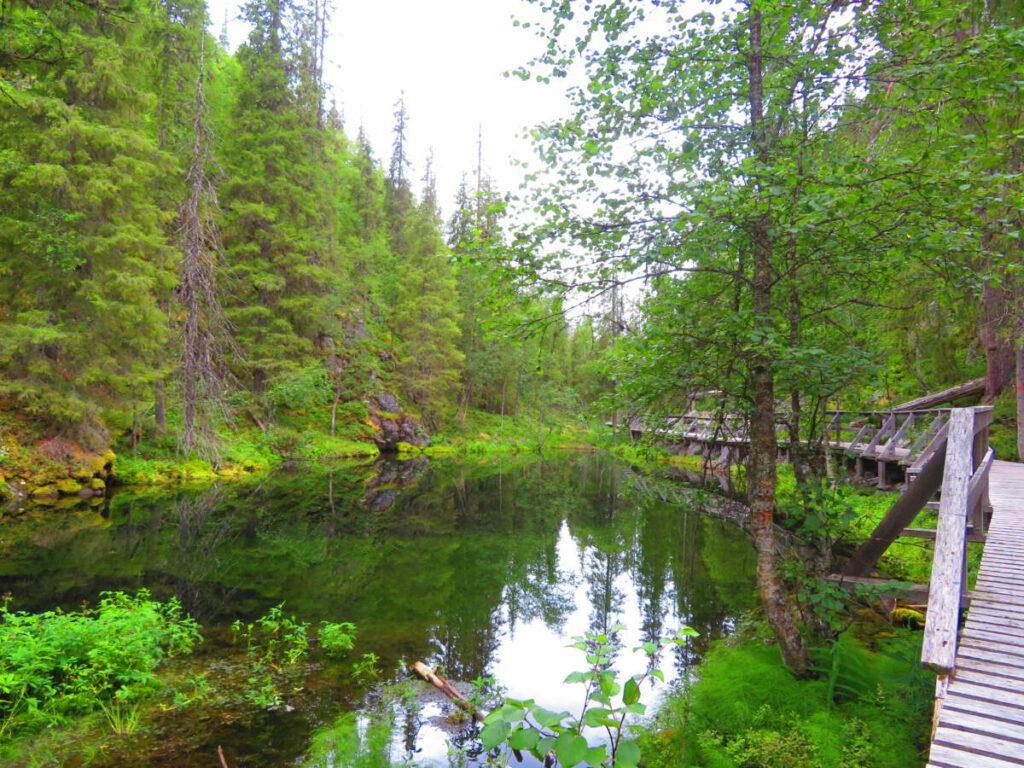 National Park Pallas-Yllas
I drive past the ski village Levi, how nice! I skied there a few years ago. I recognize all kinds of things, make some pictures and continue to Pallas-Yllas National Park. I hike a very nice route to the top of the Taivaskero fell (809 meters), from there you have a wide view with this sunny weather and I can take good pictures, maximum enjoyment!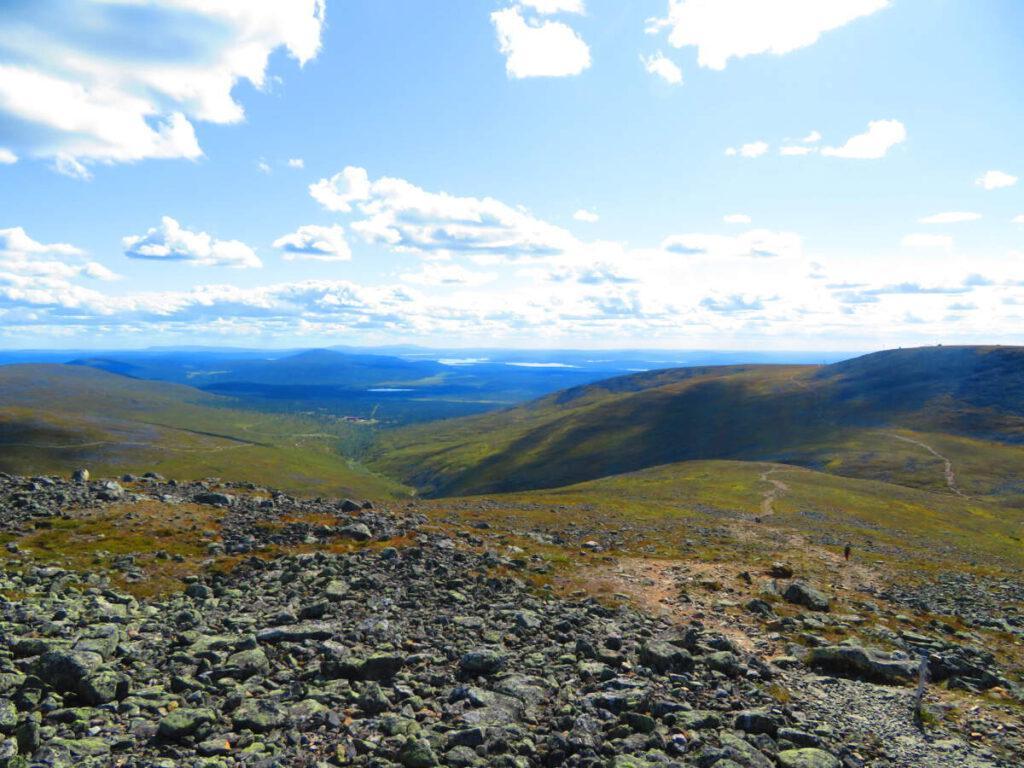 At the top of the fell is a monument to the 1952 Helsinki Olympics. The Olympic fire was lit by the midnight sun at the time and brought to Helsinki.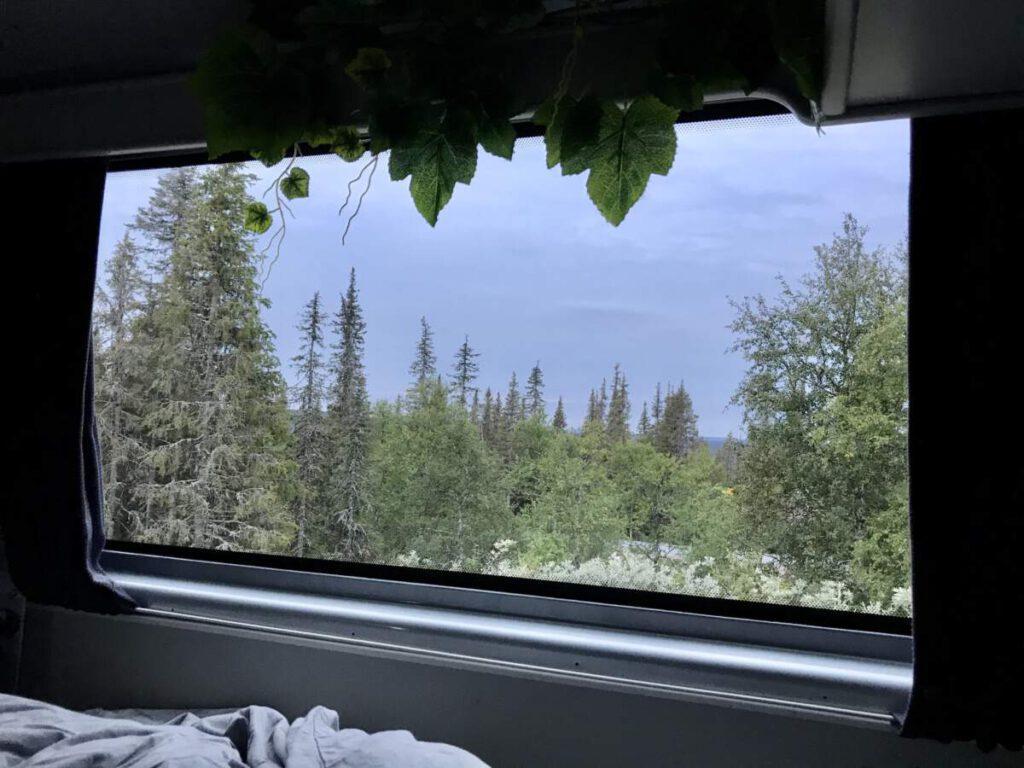 400 meters away I sleep in the camper in a very quiet parking lot. The reindeer are walking around my camper and I have a view like a painting!
For the first time I used my Jobi. A very handy tripod with which you can bend the legs in all kinds of positions so that you can put it anywhere anytime. I have yet to learn to take selfies-with-a-tripod… I run like hell to be in the right place in the position within 10 seconds. I also have little feeling for straight photos hahah.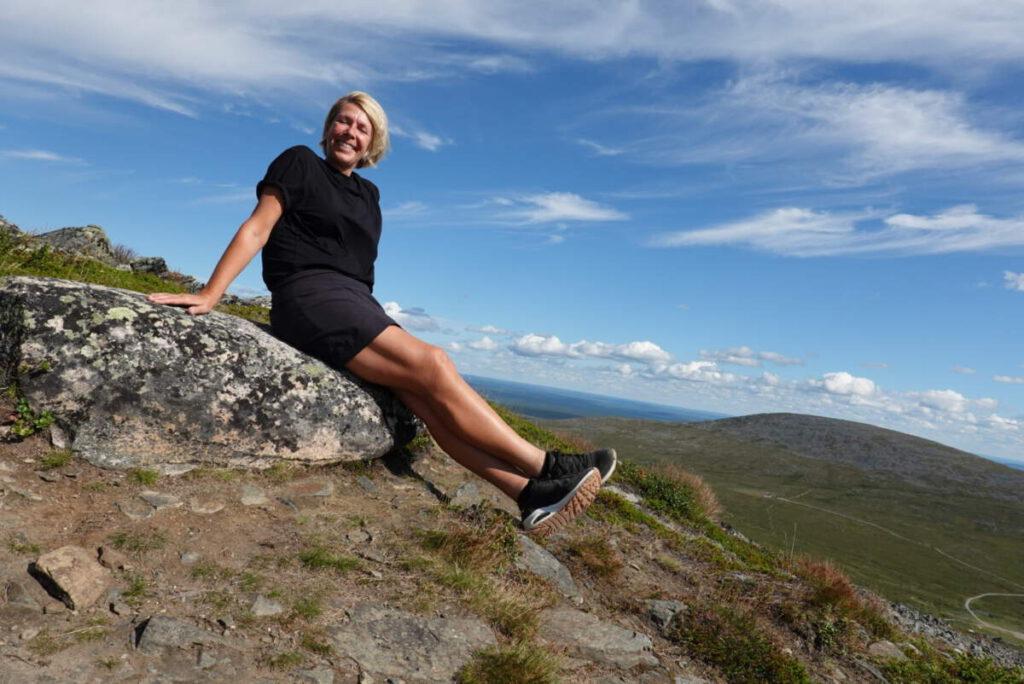 I am 130 km away from the border with Norway and the Corona travel advice is currently changing for the Dutch. I do not want to take any risk and decide to cross the border to Norway today. The North Cape still 500 km to go!
Would you like to read Poland-North Cape? https://www.marianaroundtheworld.com/en/europe/roundtrip-to-the-north-cape-poland/
Would you like to read Baltic States-North Cape? https://www.marianaroundtheworld.com/en/europe/roundtrip-to-the-north-cape-the-baltics/
Do you want to see more pictures? Follow me on Facebook or Instagram!