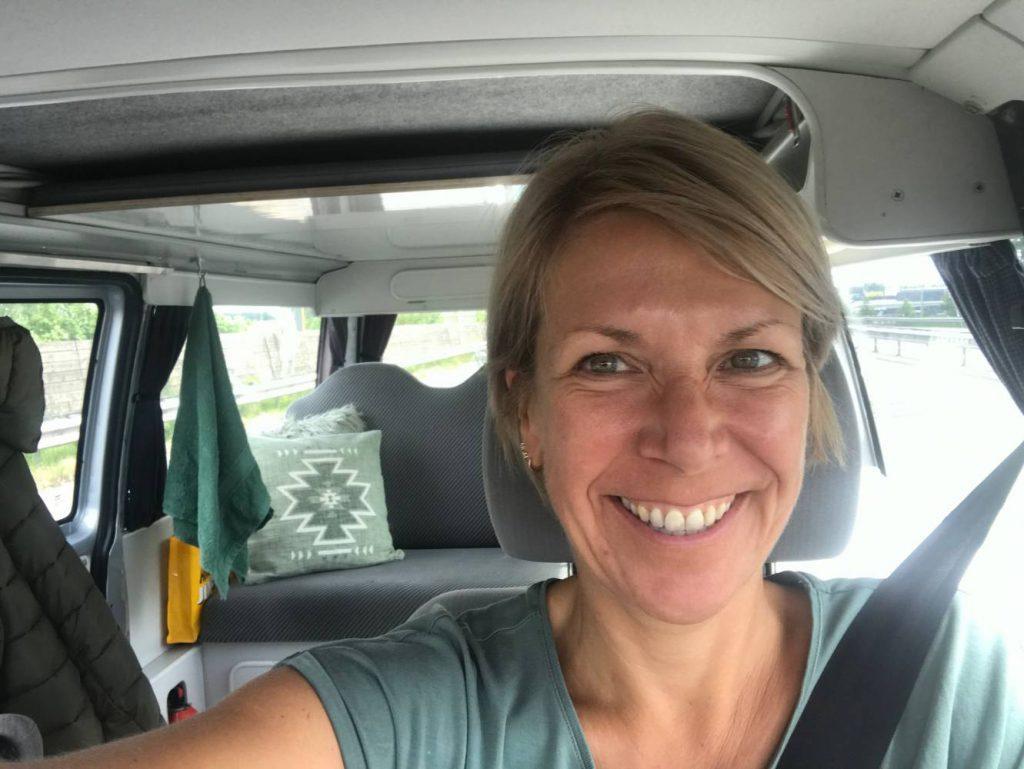 Just another day at home, dreaming about better times to travel, I knew it!
A new adventure: travelling with a camper!
Camperlife
The secondhand camper was found quickly and on may 31 I leave for the north of the Netherlands. Wow I really have to get used to this way of travelling. Outside it is 7 degrees at night and it seems to freeze in the camper…
I question myself, do I sleep in the top bunk? No, after two nights I think its too small, so from now on I sleep in the lower bed. Besides that I have to get used to tapping water, regulating electricity, filling and emptying the chemical toilet. Have I closed the gas bottle? Is the lifting roof closed properly? I also often hit my head pfff. After a week I understand how things works and I laugh at my previous "bumbling".
Pieterpad
The borders are still closed so I decide to go for a long distance walk in the Netherlands. I choose to walk the Pieterpad, a very nice walk that is on my wishlist. It is a walk of 482 kilometers from Pieterburen in the north to Maastricht in the south of the Netherlands.
After one night in Pieterburen, I drive to Garnwerd (Aduarderzijl) a place in the province of Groningen and I pick up my bike on foot in Pieterburen. The next day I cycle to Groningen city and walk back to the camper in Garnwerd (Aduarderzijl). That's the way I'm going to travel the rest of the route. In the end I drove, cycled and walked the Pieterpad 🙂
The first day of June I started walking and it is great to be on the road again. Since months the restaurants and terraces are open again, the sun is shining and I am enjoying life.
During the first part of the route I visit Groningen, I see extensive plains, beautiful windmills and small village churches. I walk through the Drenthe area with dolmens and old farms. Straight through the farmlands I walk to the next village.
The landscape is so beautiful! I see lots of heather and sometimes I walk the whole day through the forest. Many people like to cycle in this area and sometimes I meet a hiker. The view of Lemelerberg is magnificent.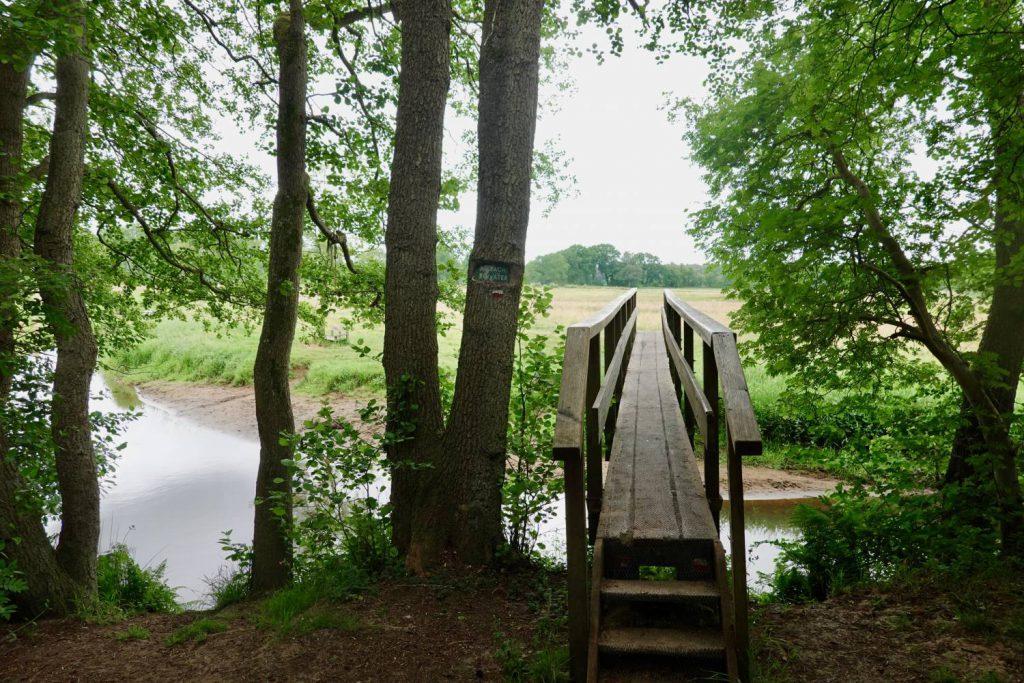 Usually I spend the night at campsites, but I also try an official (free) camper place next to a sports field and I sleep one night on a farmer's property. As I write this story, I have a nice spot on a farm campsite overlooking a large pond. Yesterday I took a dip after hiking!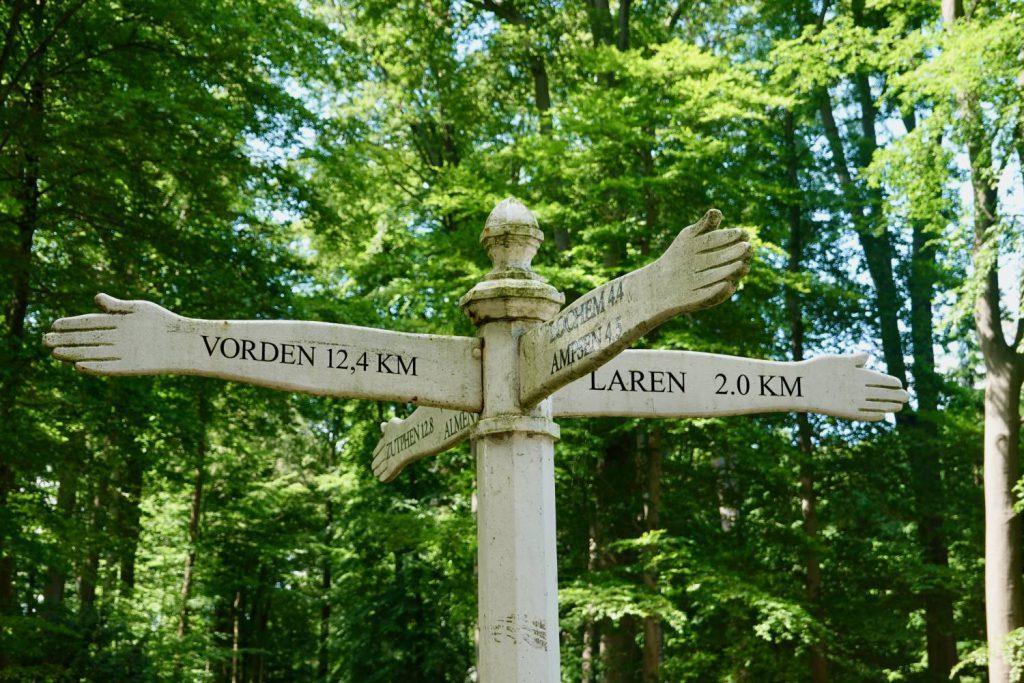 The Pieterpad consists of two parts and I completed part 1 from Pieterburen to Vorden. It was a walk of 249 kilometers, an average of 22 kilometers walking and cycling per day. And now on to part 2!
Route and distances part 1
Pieterburen – Aduarderzijl 23 km
Aduarderzijl – Groningen 20 km
Groningen – Schipborg 22 km
Schipborg – Balloo 20 km
Balloo – Schoonoord 23 km
Schoonoord – Sleen 10 km
Sleen – Coevorden 20 km
Coevorden – Rheeze 23 km
Rheeze – Nieuwebrug 22 km
Nieuwebrug – Nijverdal 21 km
Nijverdal – Holten 20 km
Holten – Vorden 25 km
Total 249 km