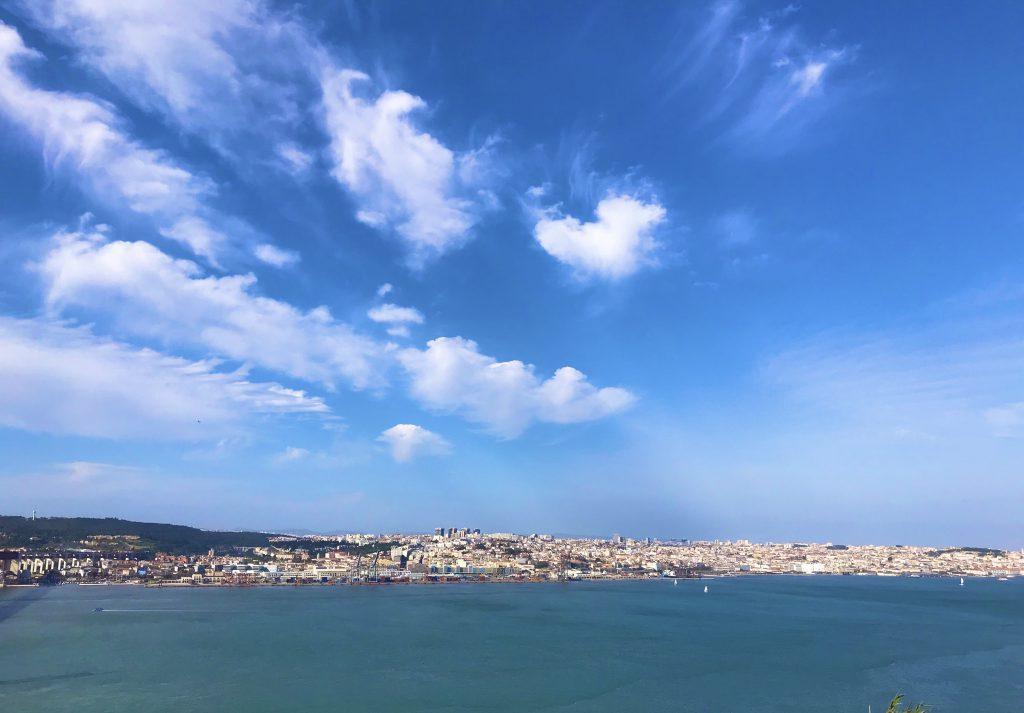 In Lisbon I need to switch mindsets from walking to doing a city trip. This actually works quite well because during my city-trip, I visit the enormous 28 meter high statue of Cristo Rei, the old frigate D. Fernando II e Gloria, the famous tower of Belem, the historic centre with the steep alleys, graffiti, the yellow streetcars and the many churches like the Panteao Nacional and the St. Vincent.
March 14th 2020
I'm frightened by the development of the Corona virus. I make a few phone-calls this morning and the sleeping places for pilgrims are already closed. Santiago de Compostela is also shutting down. So I need a new plan. I decide to walk the westcoast and visit the Moorish castle in Sintra.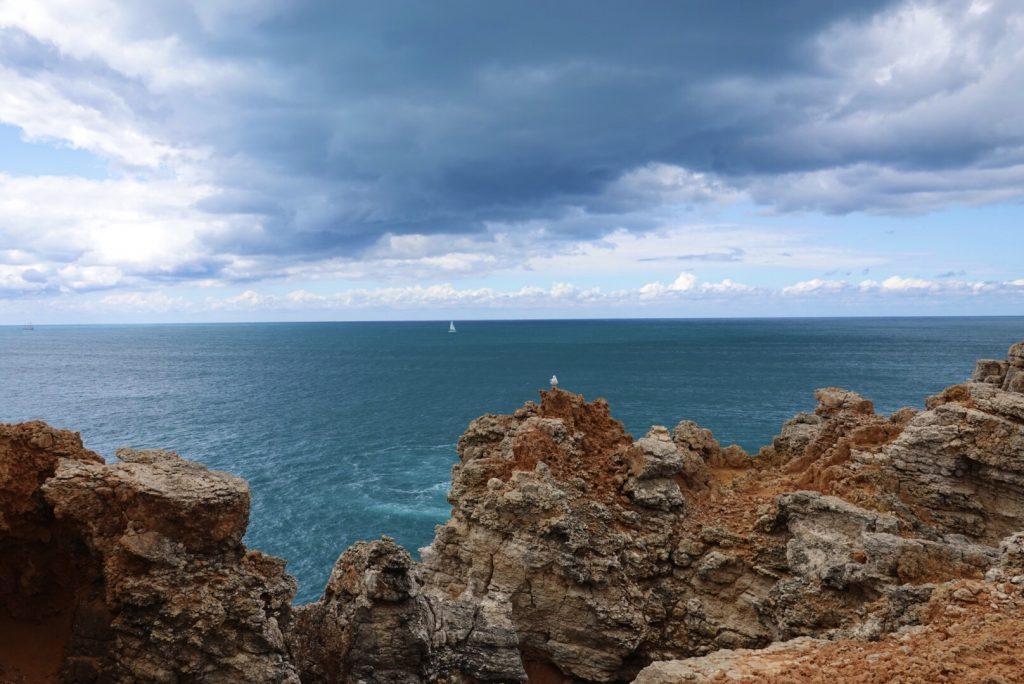 Oops, this wasn't a wise choice, in direction of Estoril and surroundings there just was a Corona virus outbreak. I watch the news all night and worry. I'm worried about the chaos in the world and about my trip.
Dark clouds above Portugal…
I met Portoguese Alice in the hostel, she offers me to take a drive in the area of Estoril and show me the beautiful places. That sounds like a nice plan. She speaks Portoguese and I answer in English. By using hand and other gestures we manage a reasonable conversation. She drives a BMW-1 series which makes me feel like coming home.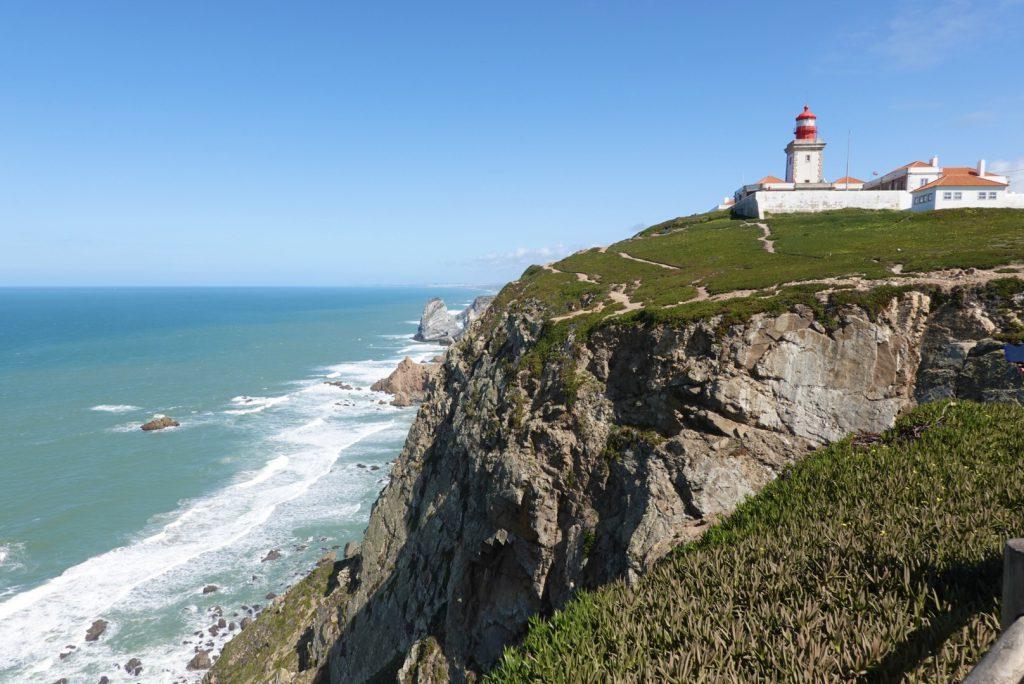 We drive to Cascais and along the coast to Cabo da Roca, the most westerly point of the european mainland. The wind blows strong (sometimes that's something I enjoy for a while) and the area is just beautiful once more. The high cliffs and rough sea are impressive as always.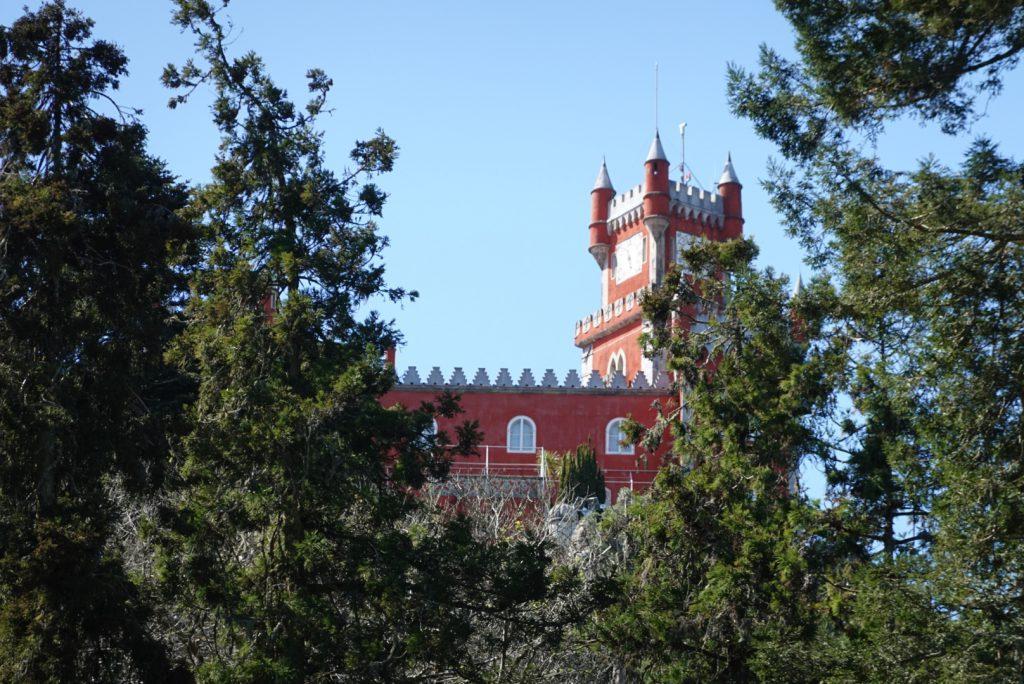 We continue our journey to Sintra. There are few people still on the streets. This toutisty village is abandonded, the gates are locked and from a large distance I take a picture of the castle.
The following days I'm occupied with the news, worrying and coming up with plan B. I realise how carefree the last two weeks have been. I'm not sure what the best way forward is, the situation in Portugal isn't well and can't be compared to the Netherlands. I travel from Lisbon to the south of the Algarve and back to Lisbon once more.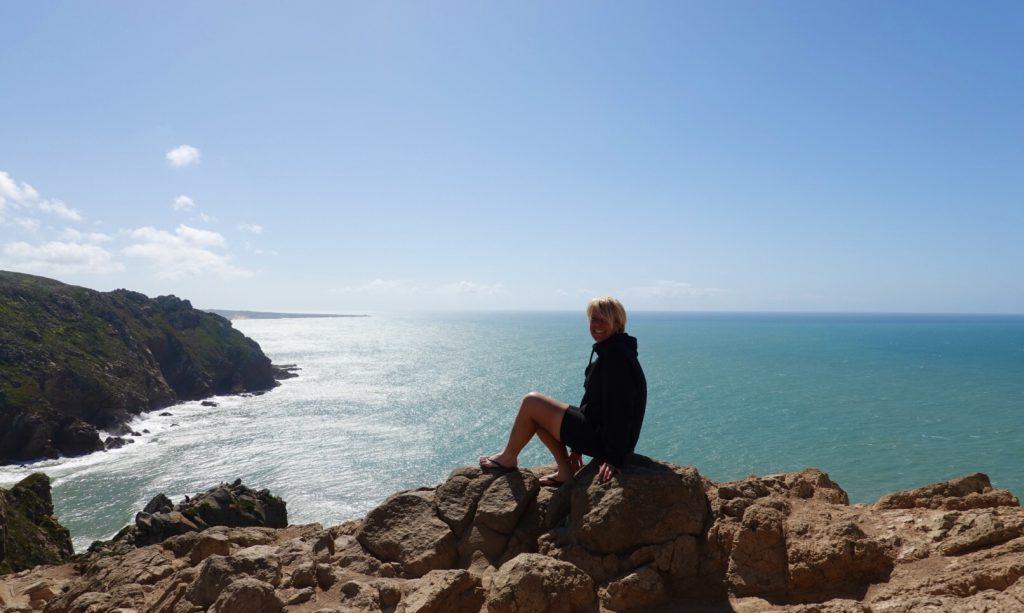 Portugal is preparing itself to close all borders and minimize all flight traffic. Foreigners better leave, restaurants are closed down and hostels will only stay open for a limited period. With a lot of hassle I'm able to buy a ticket back home. This is where I arrived this morning, three weeks after departure. Still a bit dazed and confused about how this all happened, I'm starting to think of a plan C 🙂
I'm confident i'll think of something. I wish everybody a lot of strength and health!