The day starts well, I can have a nice breakfast right around the corner of the hostel at a Spanish coffee bar. After breakfast I take a short city walk. Oviedo is the starting point of the Primitivo pilgrimage route and it shows, the pilgrims walk out of the city in a long line one after the other.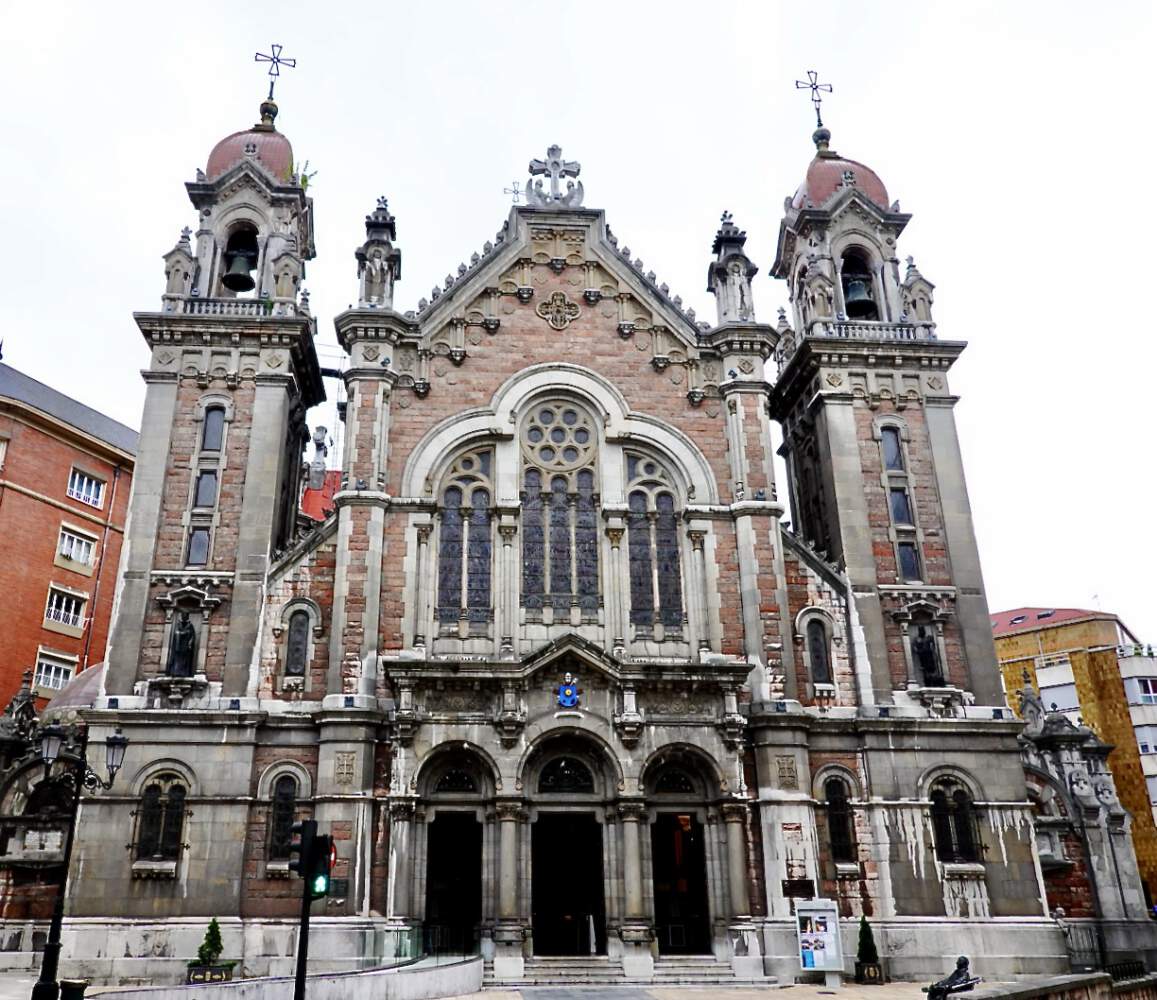 As soon as I leave Oviedo, the area turns green. I walk part of the route along grasslands with cows and also a part through the forest. After a quiet first day I treated myself to a hotel room, one night sleep without snorers!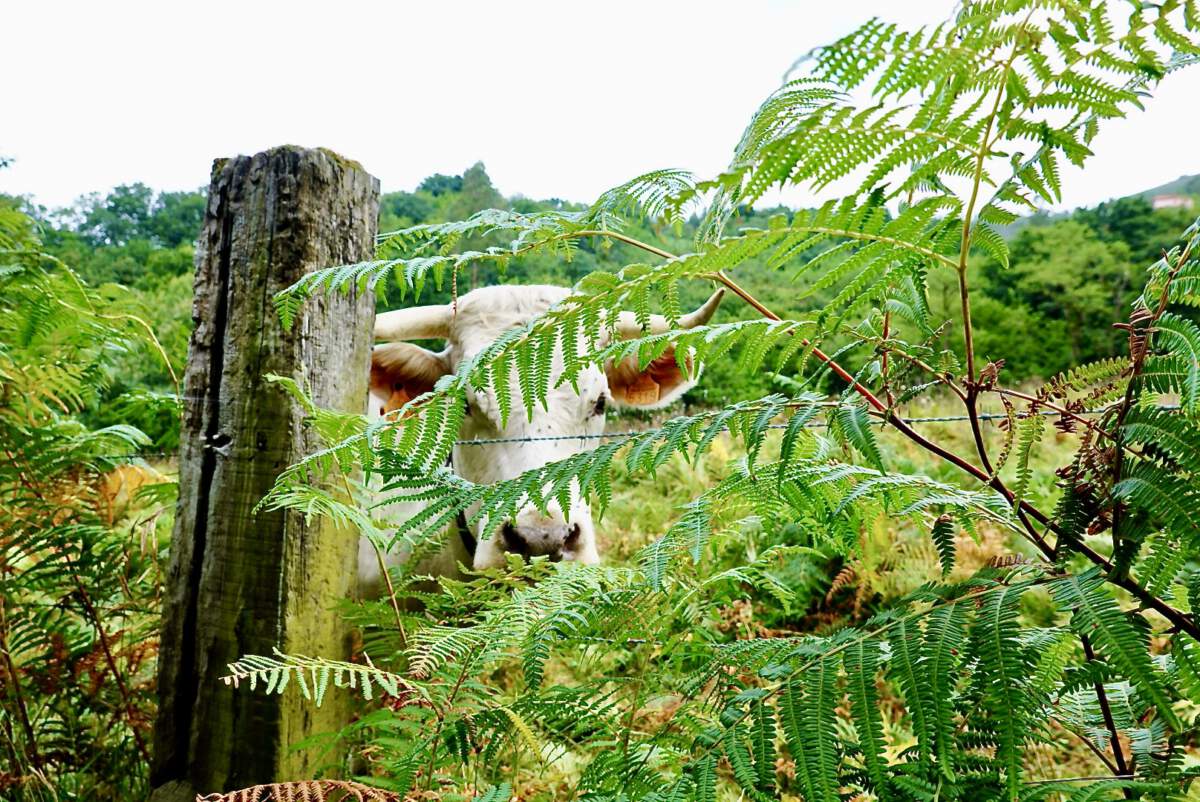 Where to stay?
Due to Corona, there are fewer sleeping places at hostels and albergues. Every day it is puzzling how many kilometers I will walk and where I will spend the night. Along the way I get some tips from the locals at a donativo coffee bar. Great my goal for today will be La Espina, it is around 30 km. I also helped others to find a place to sleep, it is really THE topic of conversation.
The next day there is unfortunately nowhere a place to sleep. I call a taxi in my bad Spanish and head back to Tineo. I spend the whole evening on the phone and I reserve all overnight stays in advance. I'm done with it, Santiago here I come!
Route por Hospitales
Then the route por Hospitales is on the schedule, I walk from the village of Borres to the even smaller village of A Mesa. What a fantastically beautiful day, perhaps the most beautiful of the whole Primitivo! It is not busy on this route and I walk alone for long stretches. The higher I get, the more I walk in the fog and the clouds. Suddenly it starts to blow quite a lot, wow it is also very cold. Just a quick selfie at the top at Puerto del Palo at 1146 meters!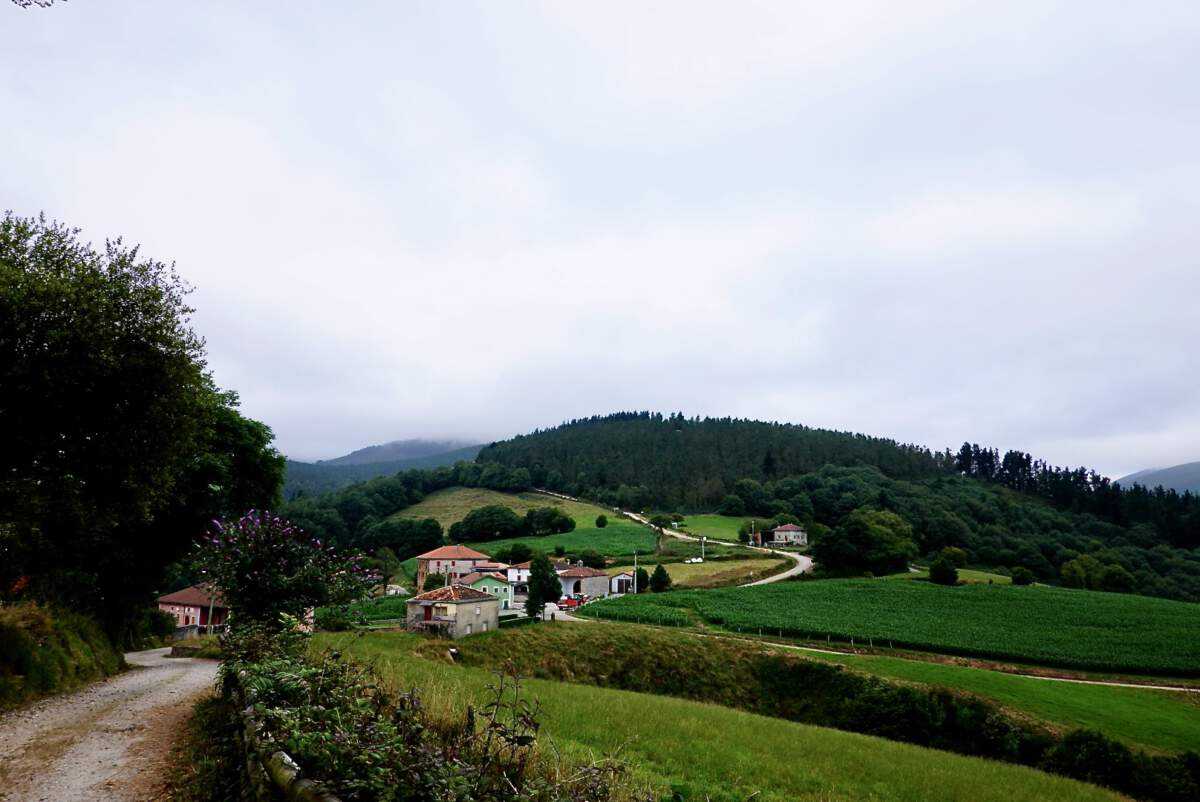 When I descend it quickly gets warmer and suddenly the fog disappears. What an amazing view! I continue to take pictures and enjoy it so much! On the way there was nothing in terms of food and drinks so at the first coffee bar 5 km before my final destination I go for a nice coffee with freshly baked cake. Life is good!
Above the clouds
First a delicious breakfast with fresh blueberries and homemade jam. After that the walk is exceptionally beautiful or I'm just a happy girl, I really enjoy everything now! 🙂 The sun is rising and we are walking with some pilgrims above the clouds it is so beautiful to see! I take too many photos and videos hahah I really enjoy this!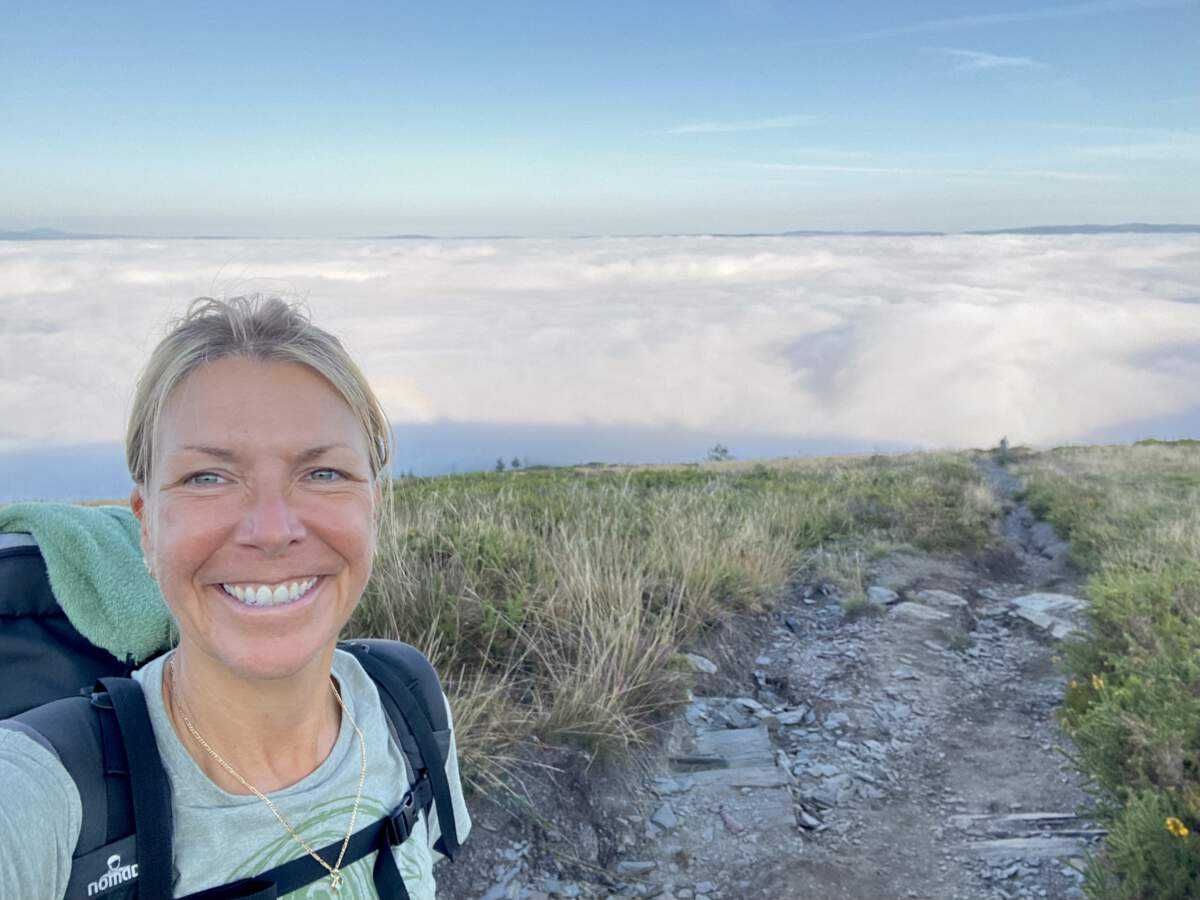 Near an old power plant, the clouds clear and I walk zigzagging down to to a beautiful blue lake. I meet two Dutch Camino cyclists, we have a coffee & chat and I notice that it is nice to speak Dutch again.
Camino mood
Every day is a fantastic day, I'm really in the camino mood right now and I feel very happy. The route and the surroundings are fantastically beautiful, I meet so many nice people; Jaap, Ingrid, Paola, Dobrynja, Sabine, Sjoerd, Ton and all the people I can't remember the name of and also a few sweet dogs! I have now walked 1000 km, wow that feels good!
Two days before I arrive in Santiago my left shin is painful, swollen and red. During the Primitivo route I have walked long distances in hilly area and I think my leg needs a little rest.
Would you like to read my blog about Leo from Spain? https://www.marianaroundtheworld.com/en/other/spanish-leo/
Santiago de Compostela
Completely happy I walk on to Santiago. I take a picture at the Santiago sign and it feels great that I walked this long way for the 2nd time. At the cathedral my camino is finished. There is a serene peace and I feel very grateful that I was able to make this beautiful pilgrimage.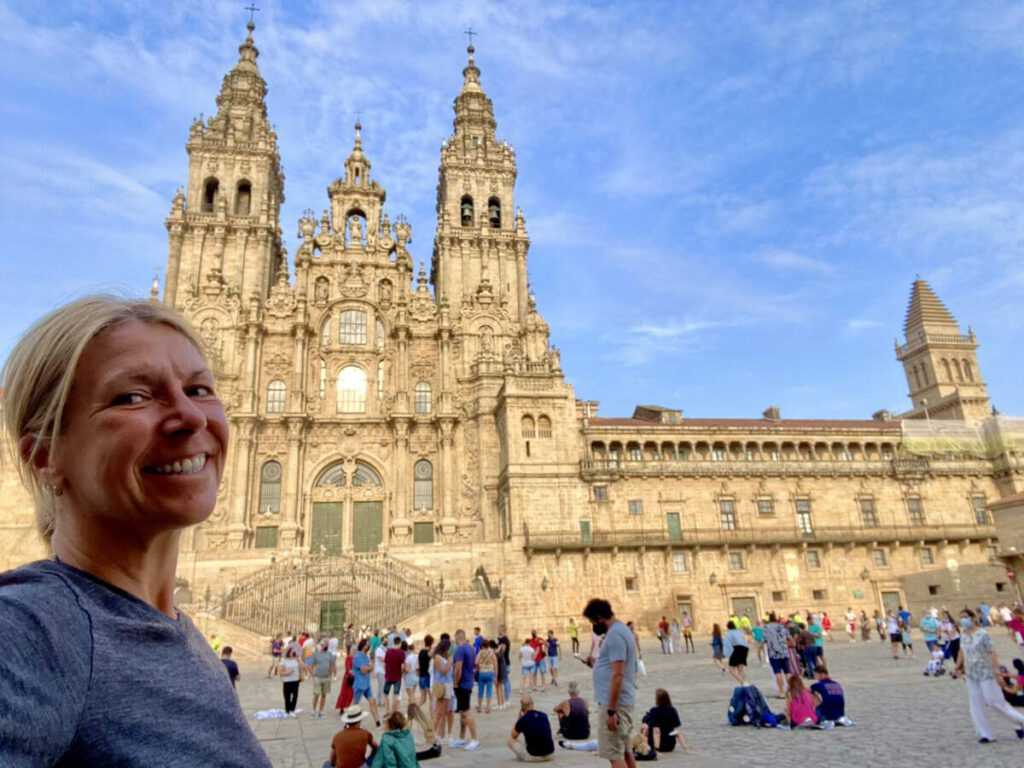 If you also want to walk a camino, I definitely recommend camino Primitivo (320 km). Physically challenging and exceptionally beautiful!
Places to stay