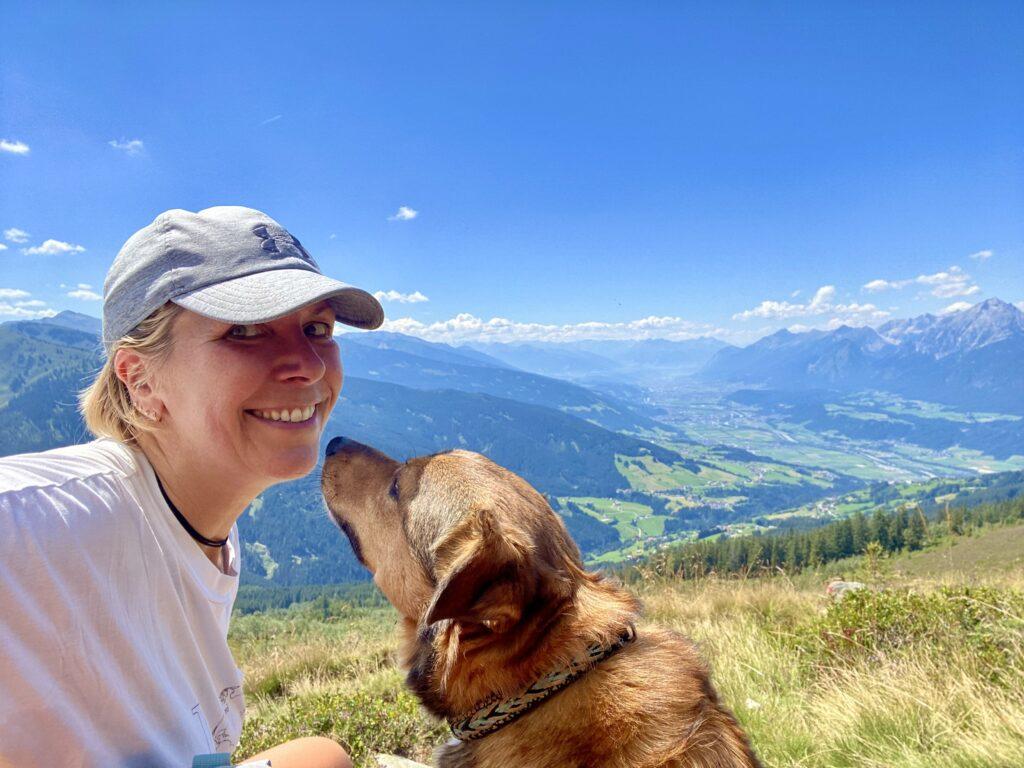 It is August and it is hot in Europe. I seek refreshment and find this refreshment in the Austrian mountains. I have visited Austria many times for skiing in the winter and this is my first Austria visit in the summer.
Pillberg
I have a beautiful spacious place in Pill with a view of the mountains, a stroke of luck as the one before me had just left. I walk a nice trail through the forest nearby and have to walk up and down a lot, feel my calves! Good training for tomorrow then I go into the mountains.
The camperplace is next to an onion field. I chat with nice Dutch neighbors and enjoy the view of the mountains, with the occasional hint of onion air.
In the morning I leave some things in my camperplace and first go into the mountains with the camper. I'm driving to Pillberg and that's quite a steep way up! Always exciting the first time with a new car. Everything is going well and I choose a walking route of about 4 hours. I soon lose my route and walk up a gravel road to Loassattel. A little less beautiful, but at least I can't get lost.
Many routes are possible from Loassattel. I'm actually looking for a nice path through the forest back to the car, but that is not easy. First I climb a bit and then suddenly we walk on a beautiful trail over the mountain with fantastic views! Leo can now run free, he is going to run back and forth and drinks at every water source. I'm busy taking pictures. How we like this!
Oberkrimml
On the way to Oberkrimml the road is busy and everyone seems to be in a hurry. Not me, so in Gerlos I stop for a cup of coffee with Krapfen, it looks like a donut and tastes like an dutch oliebol, delicious! The view on the way is so beautiful, really a shame to rush.
Meandering through the valley I drive to the camperplace at Alpengasthof Finkau on the lake Wildgerlossee between the mountains WOW!! I take a short walk around the lake because bad weather is coming. Do you want to see this top location? Take a look at this video!
The lake is near a glacier, unfortunately there are a lot of clouds so I can't see the glacier. I chat for a while with the neighbors from Holland who live in the camper, interesting. Then Leo and I hike to the foot of the glacier. What a beautiful varied route!
Bad weather is forecast and I decide not to go up further. We walk back to the camper, I prepare lunch and heat the boiler. After that I take a warm shower in the camper for the first time. Isn't it wonderful, what a luxury!
Tauernhaus
Besides walking, driving is also really cool and I enjoy the beautiful view on the way so much. When I stop to take a picture I see a restaurant in the valley, which turned out to be also a camperplace. I stay there for the night.
Several hiking trails start from the restaurant, I walk to the next village with a view of the Grossvenediger glacier. It is a beautiful walk along the fast flowing water, through the forest, lots of ascending and descending. Great exercise to work on my condition.
Back at the camper I want to take a shower and it turns out that something has leaked. A bag of clothes is wet and I hang everything outside to dry. I am on a camperplace where camping behavior is not allowed. All those clothes hanging to dry…, hahah i am sorry a littlebit camping behavior.
Johanneshutte
The sun is shining, wonderful after those wet days.
From the campsite in Hinterbichl (at +/- 1300 meters) I walk to the Johanneshutte at 2121 meters altitude. The Waldweg through the forest is not easy, phew mud, slippery and I sink with one foot in the mud.
The Johanneshutte is beautifully situated in the mountains with a great view of the Grossvenediger.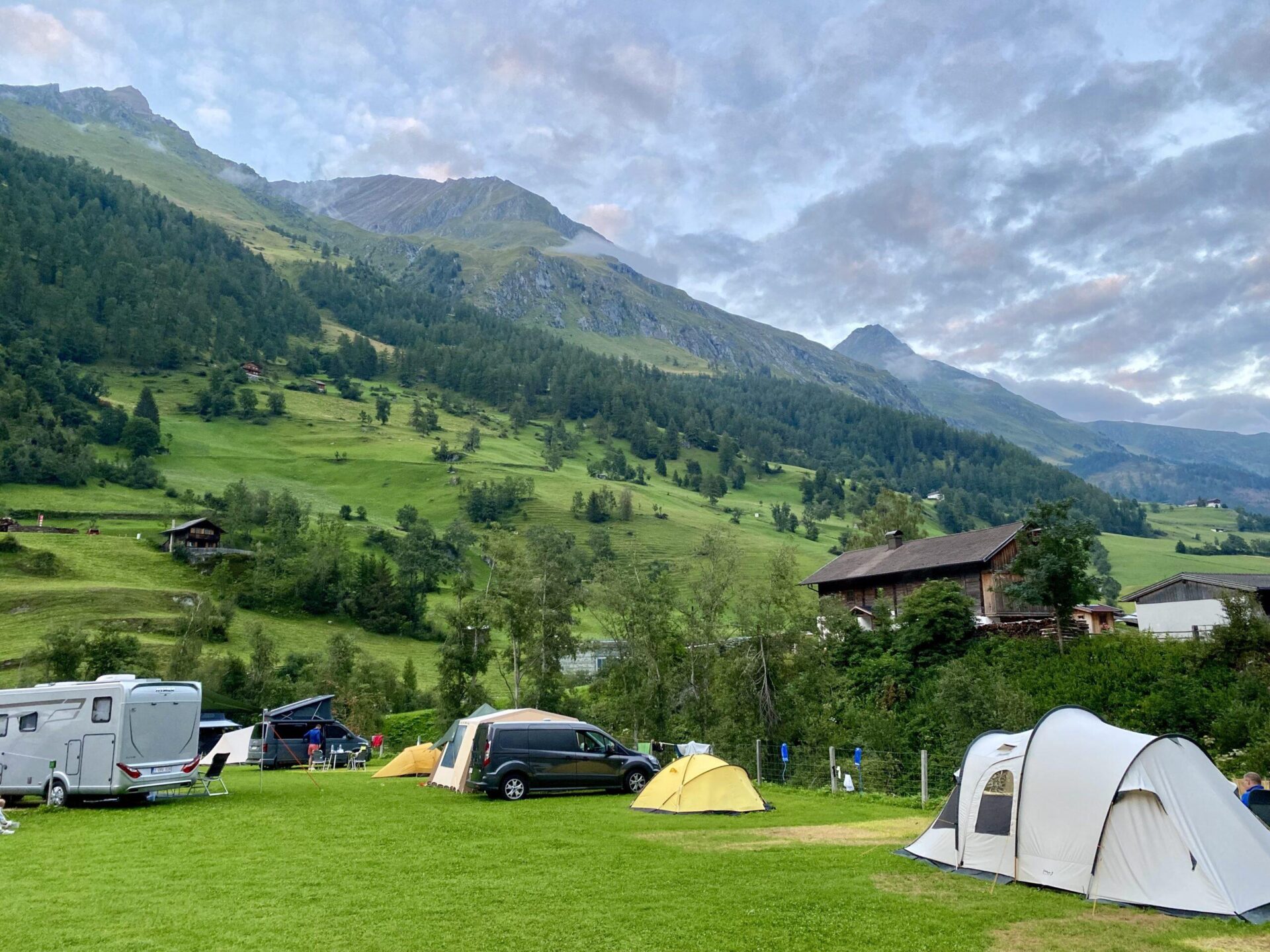 After a long walk, almost only walking uphill, I arrive at the Johanneshutte very satisfied. First I go for a nice lunch and I already know that I will choose the easy mountain bike route back. Leo is resting at my feet, how good life is.
Austria is very nice so I stay a little longer. Do you want to see the 2nd part of my Austria trip? Click on this link! https://www.marianaroundtheworld.com/en/europe/summer-coolness-in-austria-part-ii/
Would you rather continue to Slovenia? That is also possible! This blog will follow asap.
Do you like to follow me so you can see more photos and videos? Follow me on FB or Insta!