14 juli 2021 starts my adventure in the French Pyrenees!
I have been looking forward to this journey and at the same time I also have my doubts about this trip, because I'm going to do two new things; hiking in the mountains with a heavy backpack (14 kg) and camping in my one-person tent. The GR10 route is extra challenging due to the large differences in height, an average of 1000 meters up and down per day.
Hendaye
Via Paris I arrive in Hendaye by train, I walk to the beach and admire the beautiful old casino from 1885. I take some happy photos on the beach and then I officially start the GR10!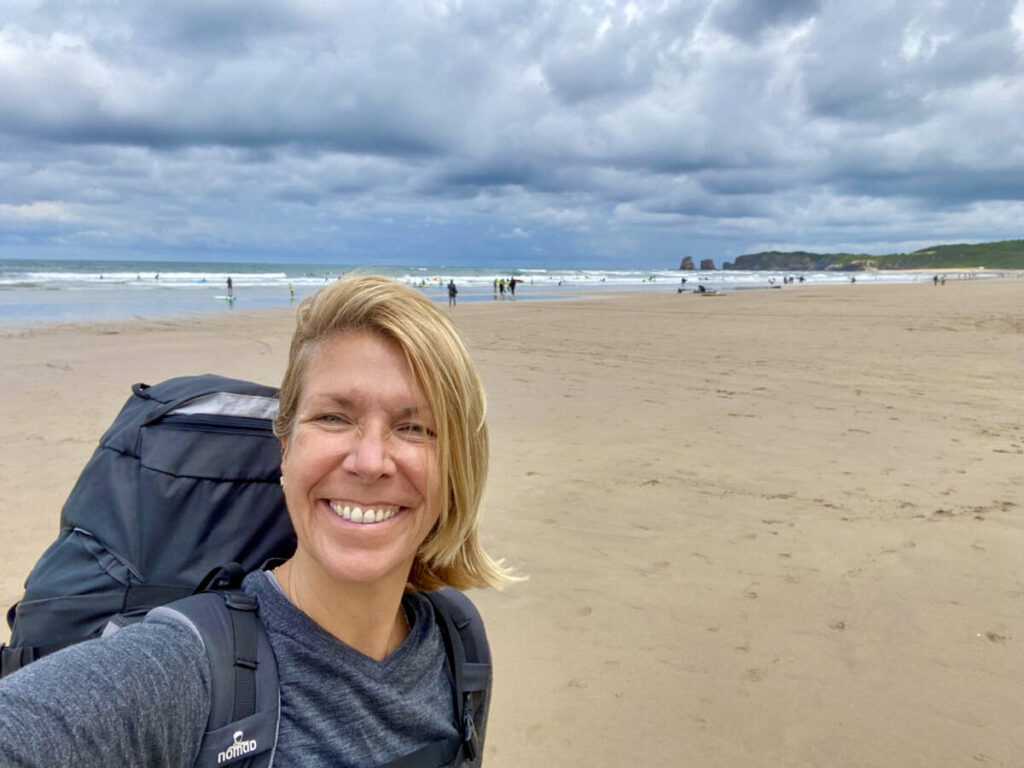 Camping off grid
I walk all afternoon and as soon as it starts to rain I look for a supermarket and a place to sleep. Unfortunately, nothing is open or available. Okay what now? I fill my bottles with water and immediately go camping on a secluded lawn, it's a pity but it's just the way it is. I had actually envisioned my first off grid camping experience a little more pleasant. I'm a bit afraid of what's to come and it's raining hard, but I'm especially happy that my tent doesn't leak. I eat all my emergency food on the first night 🙂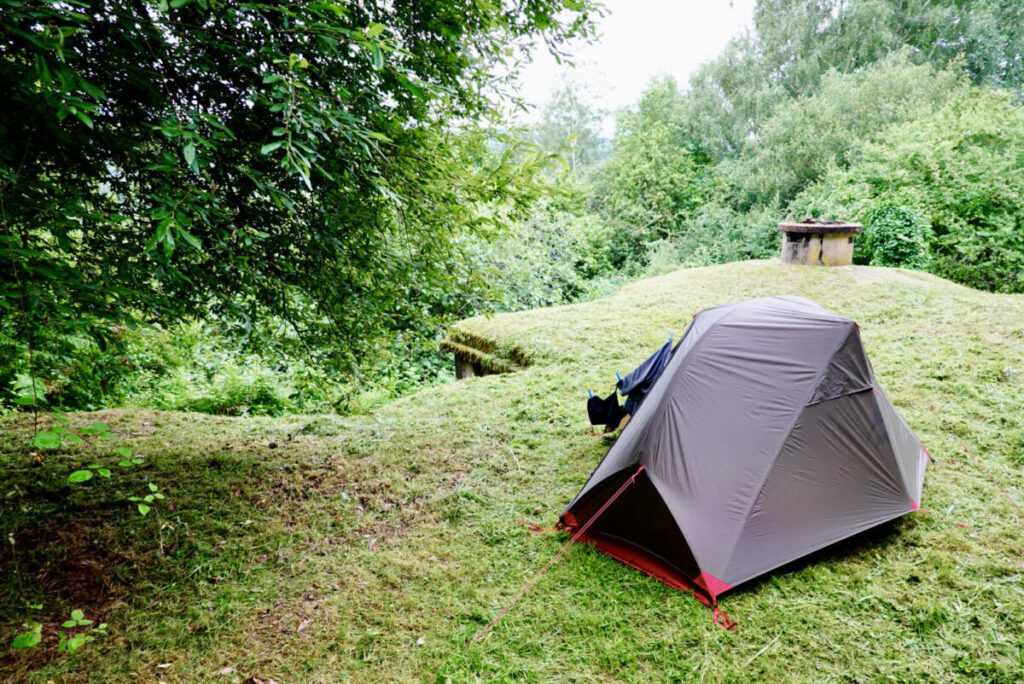 The night went well and the next day I'm looking forward to hike again, I buy enough food on the way and sleep off grid again, this time in the woods. A beautiful spot, but in the morning, I'm woken up early by fanatical runners, zero privacy so I pack up quickly and leave. Along the way I meet nice hikers and we walk together for a while. At the end of the afternoon we have a place on the campsite so I can take a shower and charge my phone again, great!
Bidarray
Day 4 is a beautiful but also a really intense day. I walk up to Chapelle de l'Aubépine at 390 meters high. Next to the chapel are 3 large white crosses depicting the crucifixion of Christ. These 3 crosses on top of the mountain are very impressive.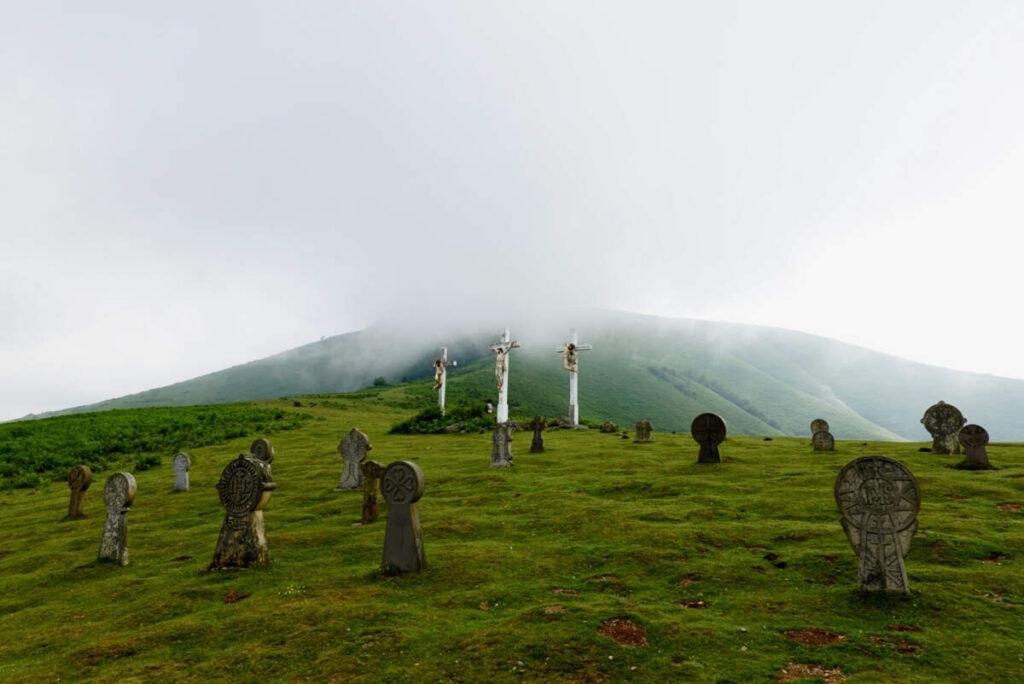 Arriving at the highest point, the view is wonderful! See the video below.
Then the most difficult descent of the entire route starts and that's how I experience it. Steep parts, boulders, cables and next to the path a deep abyss. When doing new things, everything is actually a matter of getting used to and pushing boundaries, such as not being able to shower, a lot of climbing and descending, discomfort during off grid camping, taking more water and food and therefore a heavier bag. But then this long steep descent…, it feels like a black slope and I have a lot of fear of falling. It is not easy to push my limits, it slows me down enormously and I also have less fun doing it. After 10 hours of walking and hardly any break I arrive at the campsite, wow what a day.
On top of the mountain
The next day is so insanely beautiful that I almost forget the fear of the previous day. I climb for hours to Pic d'Iparla and am fully rewarded when the clouds clear. WOW what a view!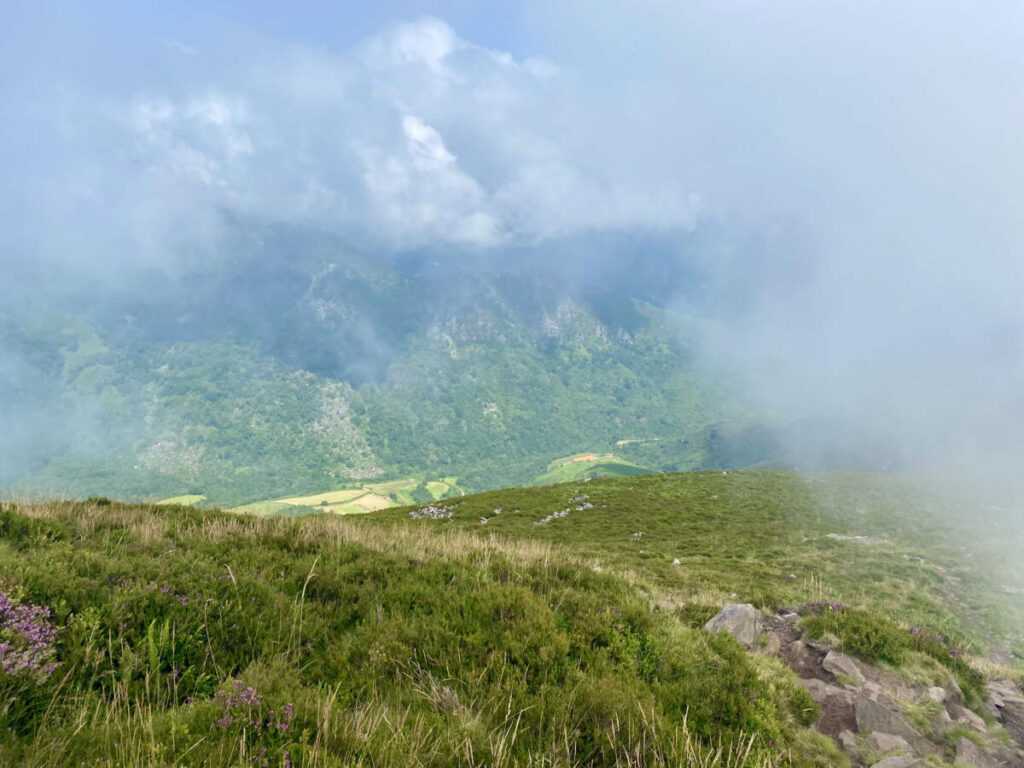 I walk a long stretch high on the mountain top right next to the edge and I can admire the view to the left and right of the mountain, amazing!!
Fortunately, at the end of the day, I can go to a campsite again. I drink a glass of wine with my Belgian neighbors with a camper. I discuss my fear dilemma, the lady of the couple is a psychologist and advises me to have fun. That is of course a good idea, let's stay happy! Pleasure = carry on and no pleasure = go for a walk somewhere else.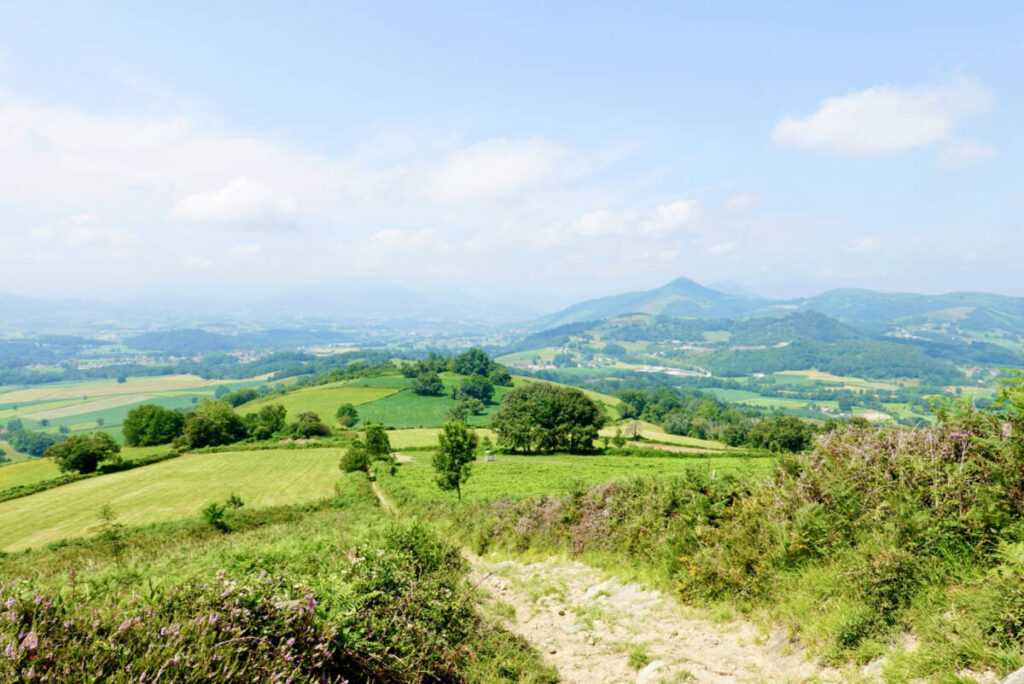 Pyrenees valley GR78
After 6 days of walking I arrived in St. Jean Pied a Port, where I was also on my way to Santiago de Compostela 4 years ago, nice! I send 3 kilos of luggage home because my bag is too heavy and from here I choose to walk for 2 days in the valley of the Pyrenees on the GR78. I have to think about what to do next…
The landscape is undulating with lovely small villages and large churches. I spend the night in a beautiful B&B and on the way I meet Marko. He is an experienced mountain hiker and offers to walk with me for a day and try the GR10 again.
Overnight stay in mountain cabin
A great offer and so on day 9 we walk from Urdos to his mountain hut. Along the way, Marko picks wild mushrooms for dinner. Hardly anyone walks on this route to his cabin, which is a shame because it is incredibly beautiful, perhaps because it is so deserted. His mountain hut is in a phenomenal location, a large piece of mountain land, no neighbors and a beautiful view over the valley. It makes me very happy, I feel at home here and what a cool experience this is.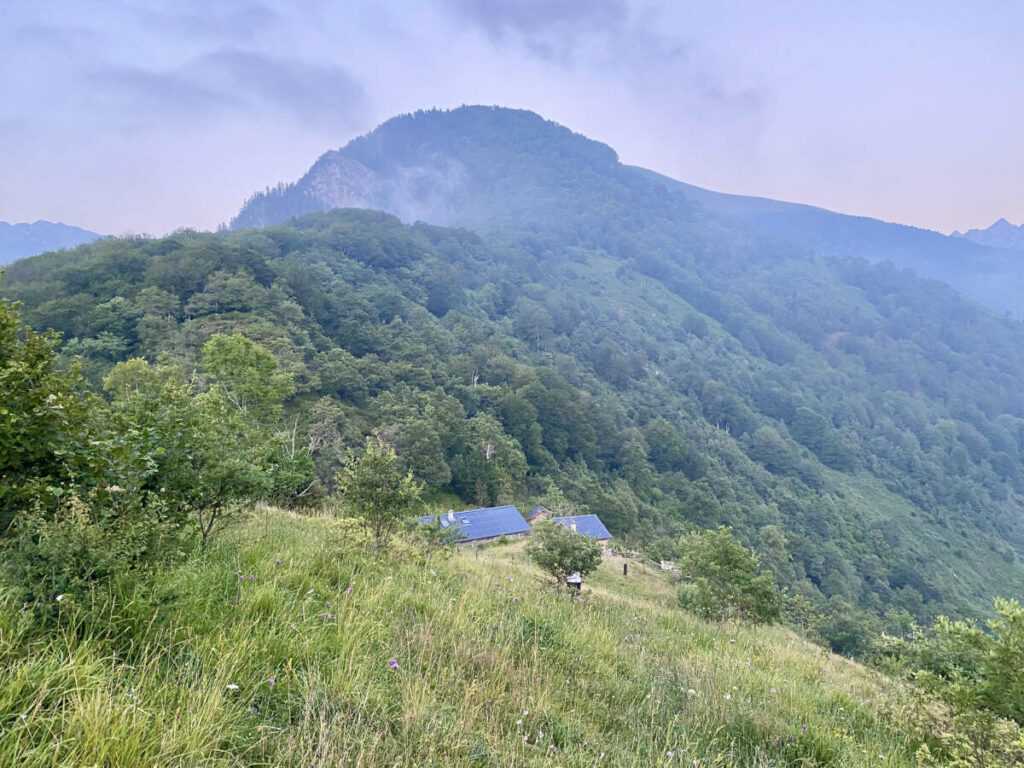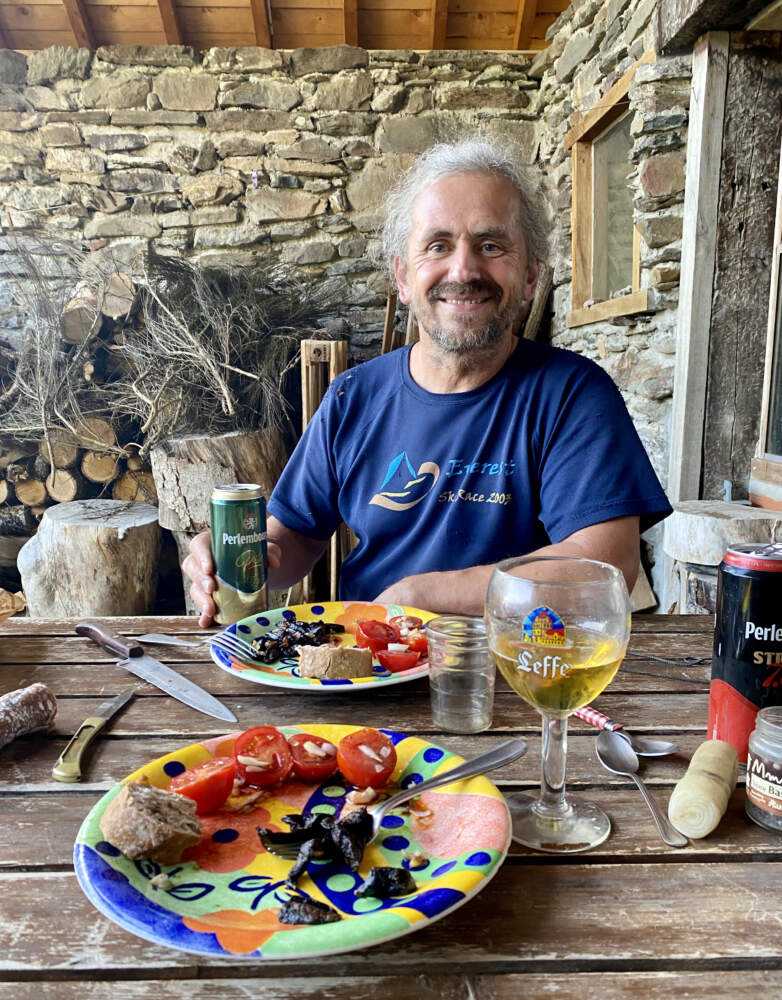 The next day we walk to a friend who is a shepherd to have a coffee. From there I continue my route alone. The walking is going well, but the fear does not go away.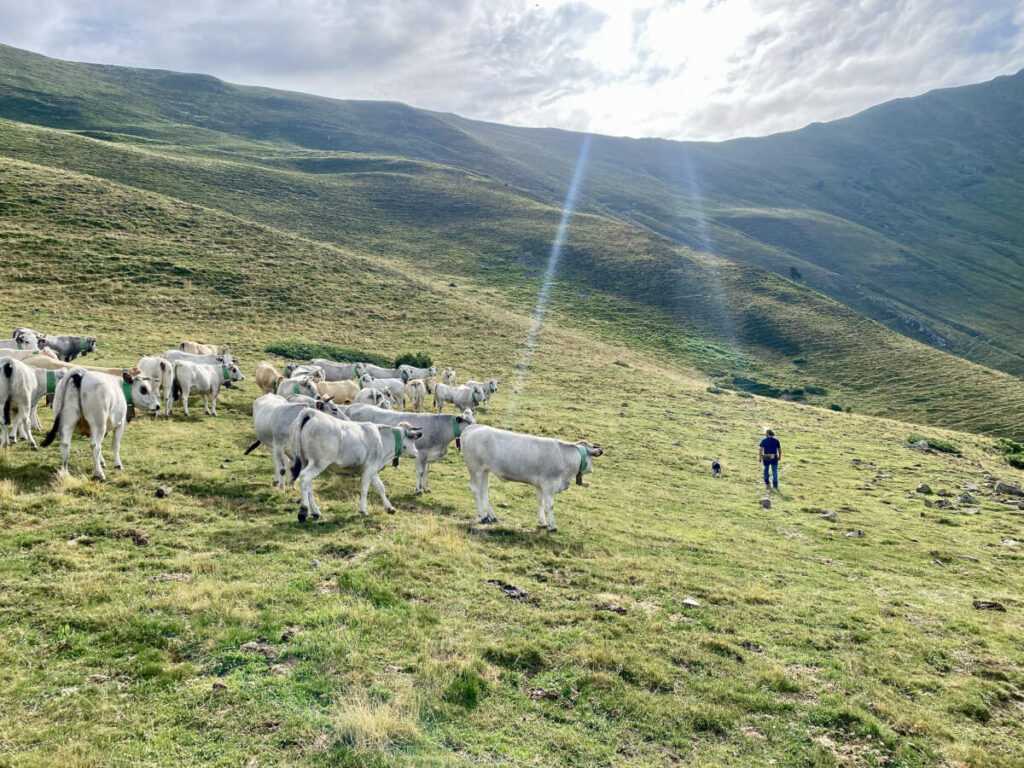 The environment is so beautiful, I just keep taking pictures and videos. I enjoy being alone and the quiet environment. Along the way I meet a cheerful guy who also likes to walk alone and who lives in the Pyrenees. He has walked the entire GR10 in 32 days instead of 55. WOW that is also possible!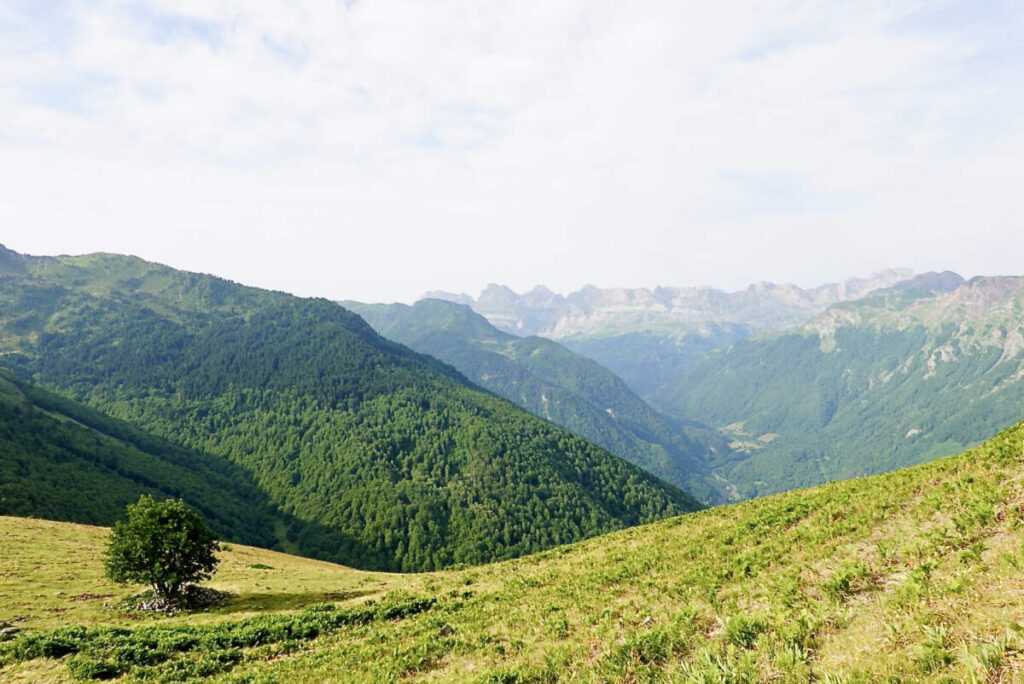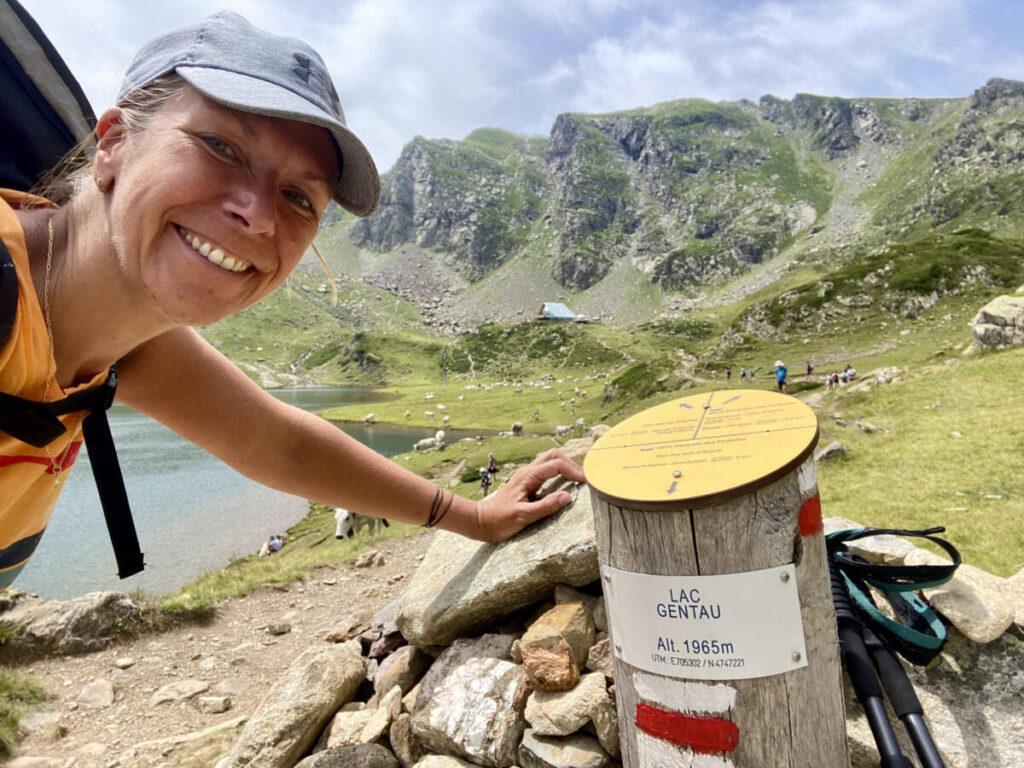 Lac d'ayous
Via the highest point of 1965 meters I continue a bit to lac d'Ayous. The plan is to camp off grid tonight.
It suddenly blows very hard when I arrive at the lake. Now is camping is a little less relaxed in my opinion.
It's my lucky day, they still have a bed available in the refuge and I can sleep warm and nice inside!
In the refuge I reflect my experience so far. The walking is still not going great because my fear is bigger than my confidence and my pleasure. I wake up with it and I go to bed with it, so I decide that the next day will be my last day in the Pyrenees for the time being and that I will continue my journey in Spain. From Hendaye I will walk via Camino del Norte towards Santiago de Compostela.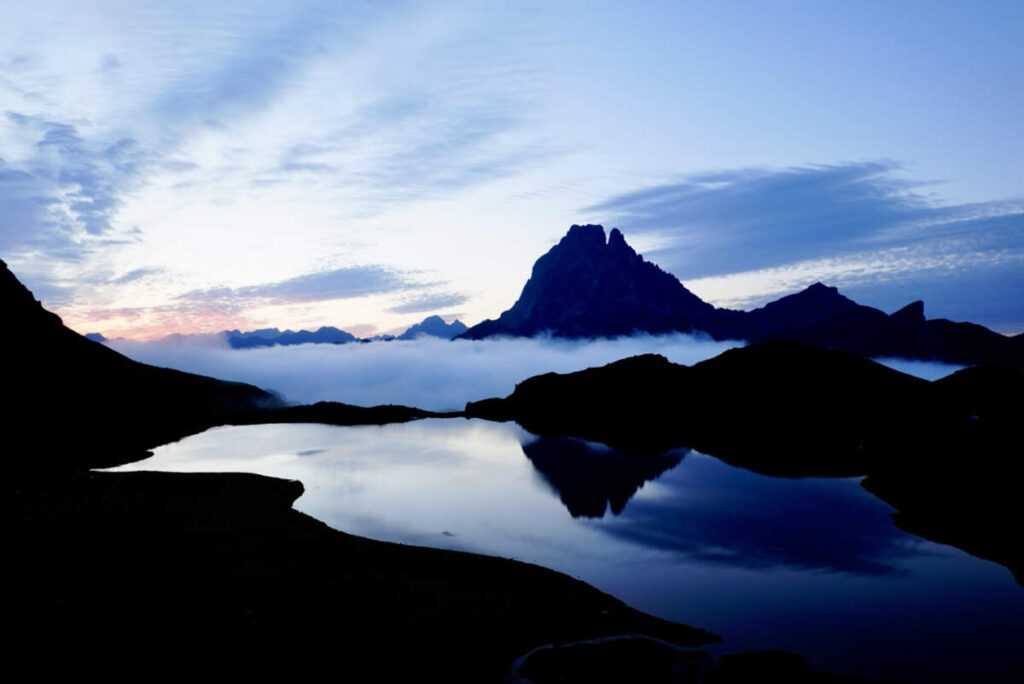 In the morning I enjoy a great sunrise! It's freezing cold and there are only a few photographers outside. The lake, the mountains, what a photogenic place and what a great way to start the day!
Etsaut
I repeat myself, but this part of the route is also breathtakingly beautiful, I walk many kilometers alone and what a present that is. The last part I walk through the forest and my decision to stop feels good, I have a happy smile again.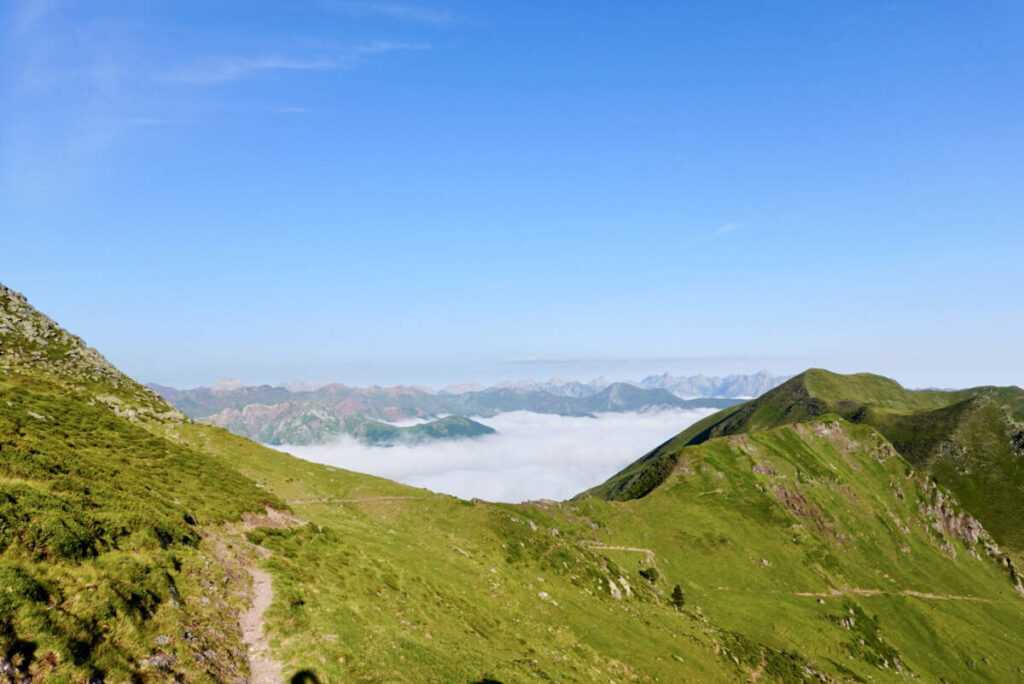 Via Chemin de la Mature I walk to Etsaut. It is a 1,200-meter path carved into a sheer rock face that rises more than 200 meters above the river. I love it!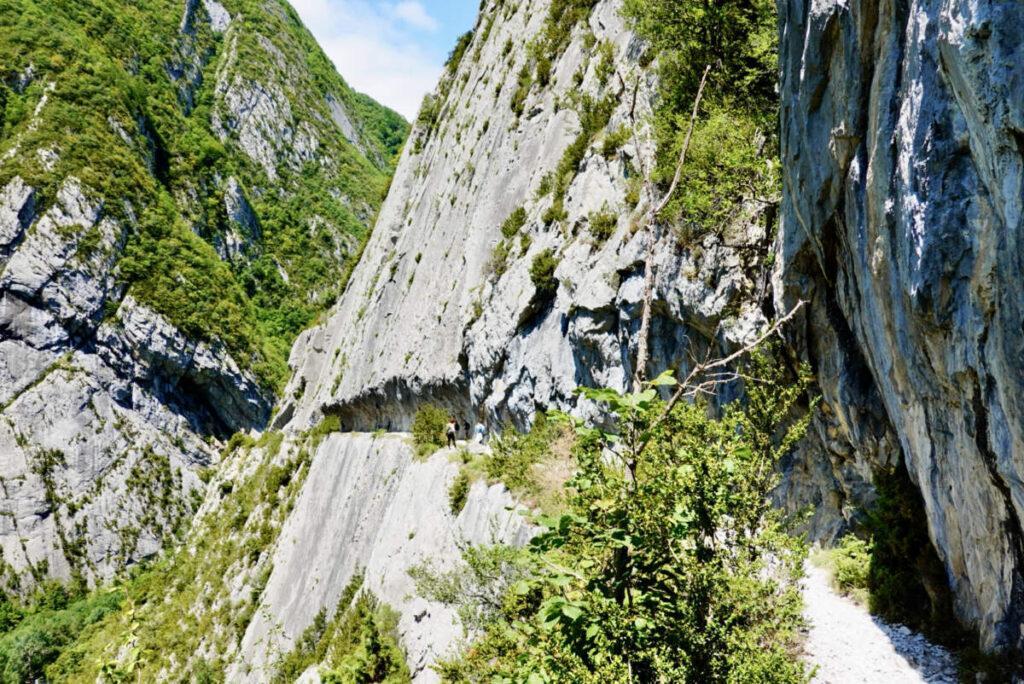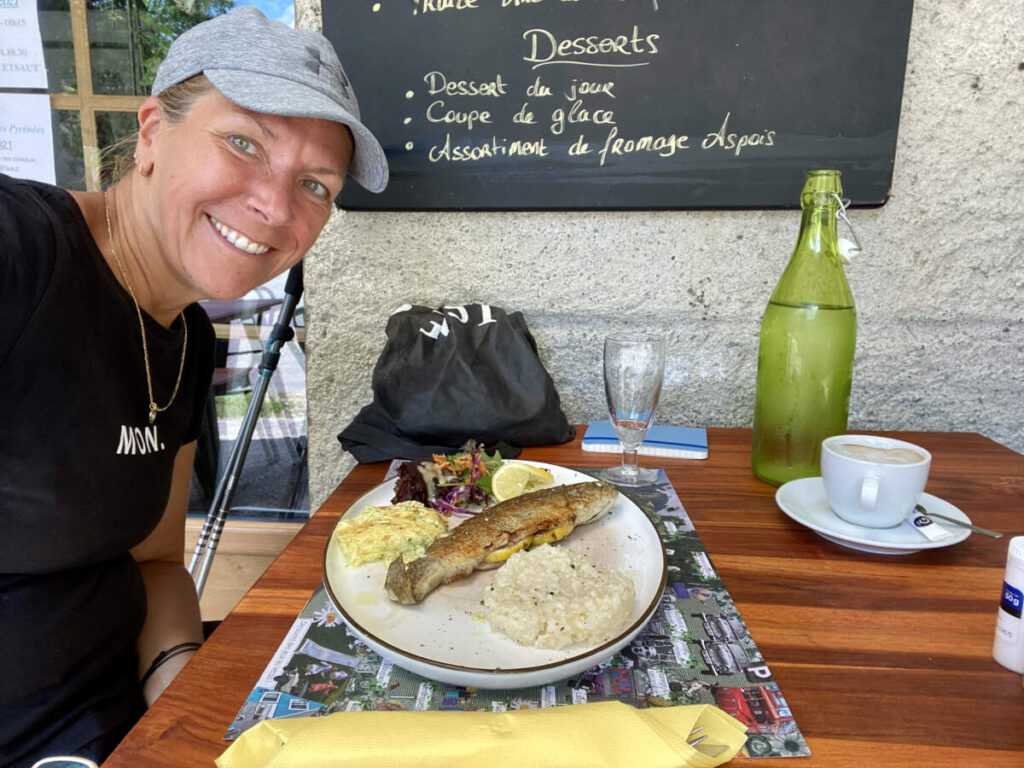 Arriving in Etsaut I treat myself to a delicious lunch and I look back on my Pyrenees adventure with great satisfaction.
Beautiful Pyrenees see you soon, I'll be back!
Overnight places
Biriatou – Olhette – Ainhoa – Bidarray – St. Etienne – St. Jean Pied a Port – St. Just Ibarre – Cheraute – Mountain cabin – Lac d'Ayous
Walk the GR10 yourself?
I usually travel fairly unprepared because I like to be surprised. I have prepared this trip well for what I do. It is especially important not to take too much stuff with you, but to take the essentials for mountain hiking with you. To prepare, I searched the internet, read various blogs and bought Brian Johnson's 2019 booklet The GR10 Trail (in English). This booklet provides a lot of information about the route, water points, places to sleep, shops and restaurants and is therefore super handy, even during the walk.
Would you like to read the continuation of my walking trip?
https://www.marianaroundtheworld.com/en/europe/camino-del-norte-irun-oviedo-2/
Do you want to see more photos? Follow me on FB or Insta!