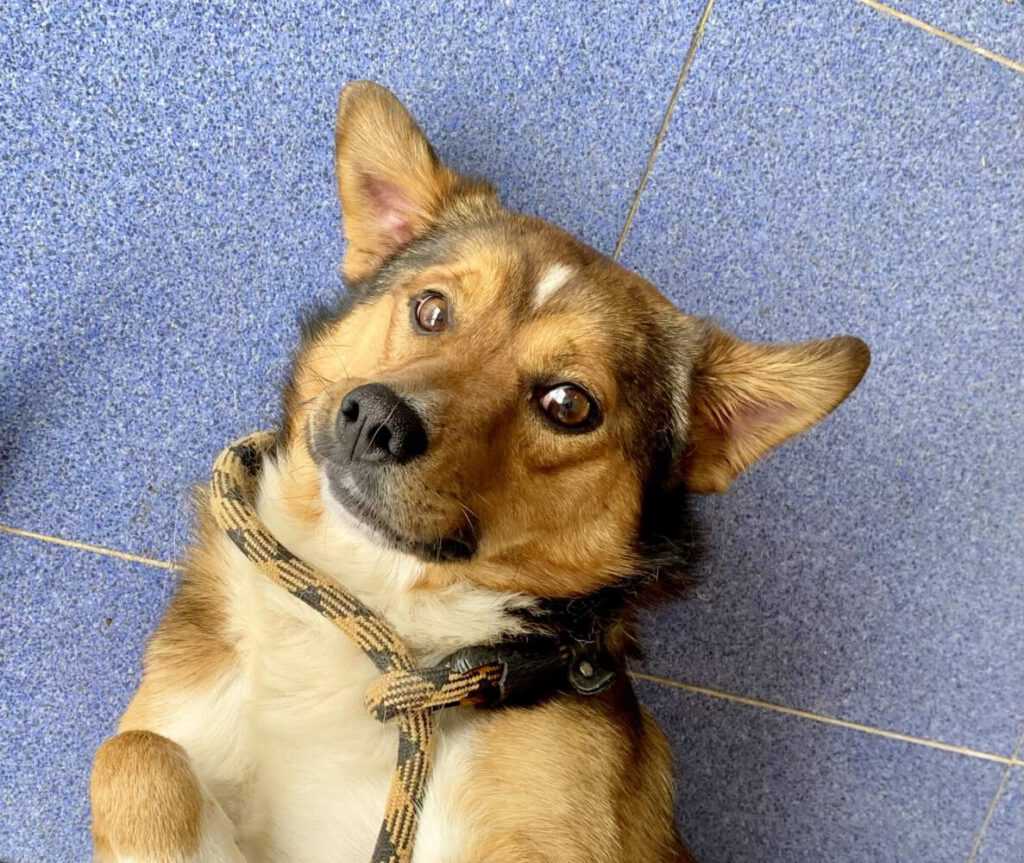 On the last day of my pilgrimage to Santiago de Compostela, I deviate slightly from the route to visit a dog shelter. I would like to adopt a dog so we can walk and travel together. I have tried several times in the Netherlands but so far, I have not been able to find a dog. Now I'am going to try my luck in beautiful Spain!
Dog shelter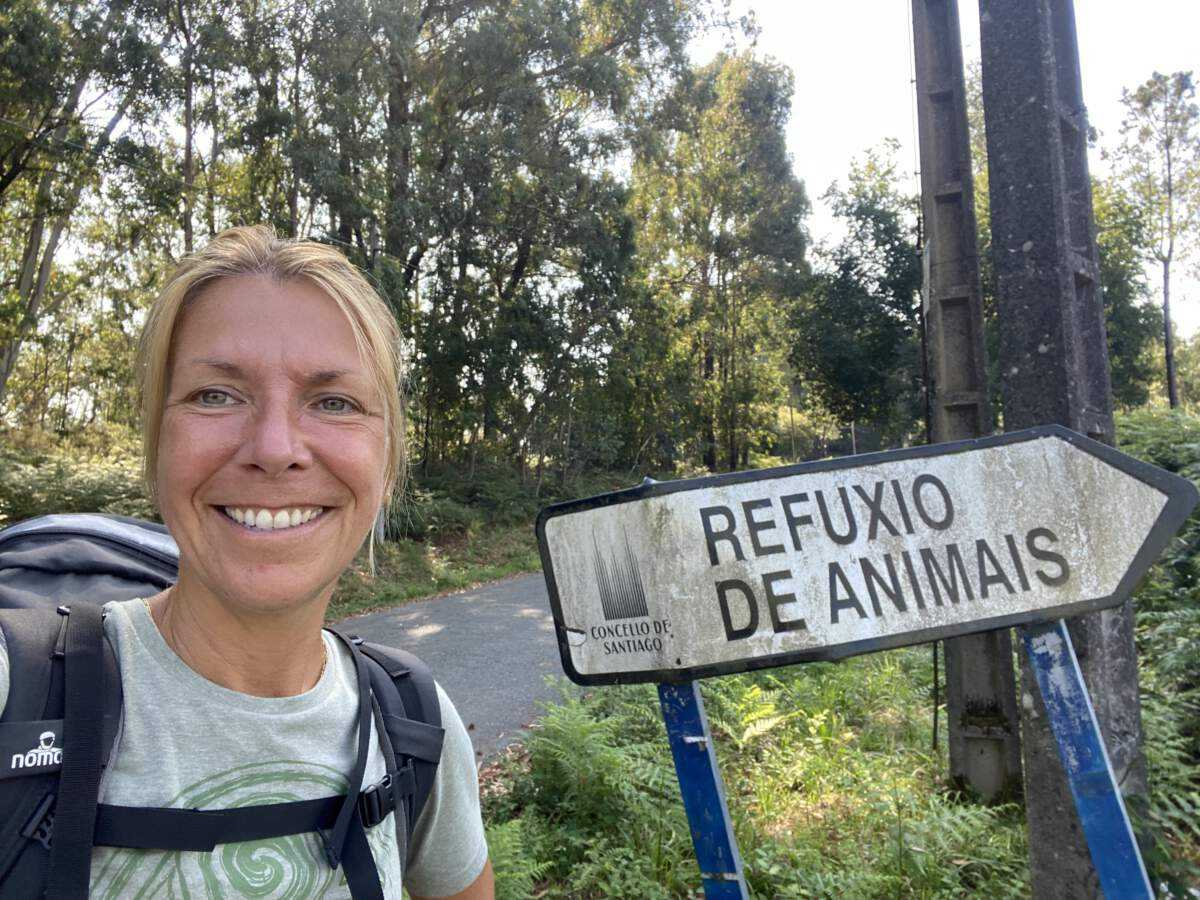 At that time, around 180 dogs are staying in the O Refugio de Bando dog shelter, divided into large kennels. I have an appointment and indicate that I am looking for a sweet active small to medium-sized dog. Friendly Anna knows a few dogs that fit this profile, perfect!
It's a match!
After seeing several dogs I choose Leo to go for a walk, what a match! It clicks instantly from both sides!
After an overnight stay in Santiago I go back the next day to walk with Leo one more time. We walk for an hour nearby the shelter and he is becoming more relaxed now. When we have to wait for Anna, Leo lies on his back with me. Google says; "A dog lying on its back with its paws in the air is a happy dog! This is a sign of ultimate relaxation and comfort. They have no worries and trust themselves and the environment."
This is awesome, I want to adopt this dog! I arrange all the papers with Anna and then say goodbye. See you in three weeks!
Muxia
Three weeks later I drive to Spain by car and pick up my new friend. We go camping first so we can get used to each other. We are going to Muxia that beautiful village I always wanted to visit and is nearby now. I find a campsite near Muxia and also located by the sea, how beautiful it is here!
After reaching Santiago de Compostela, many pilgrims continue on to Finisterre or Muxia on the Spanish west coast. These villages are part of the Costa da Morte. This 'deadly' coast owes its nickname to, the many rocks that lie directly off the coast and have claimed quite a few lives in the past. In 2002 the ship Prestige was wrecked just off the Spanish coast. There is a memorial in Muxia, next to it is the camino kilometer marker 0.00 and that is also where the camino to Muxia ends.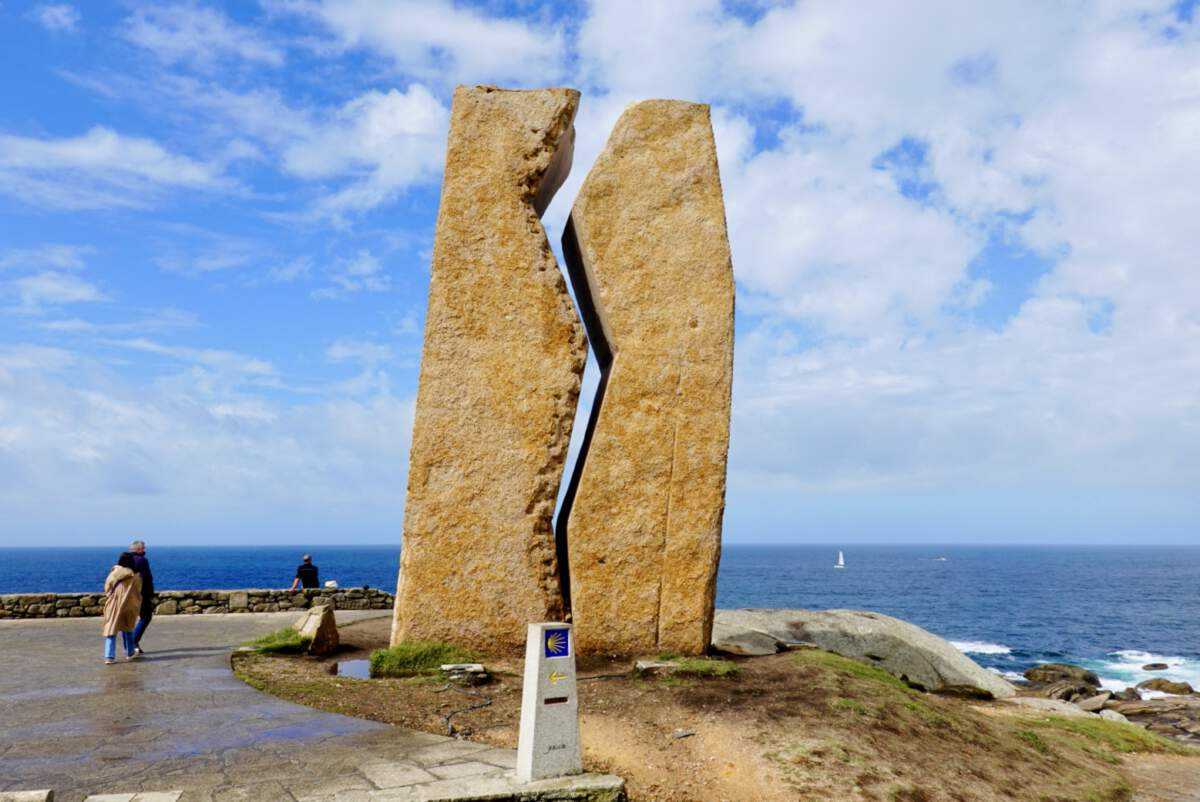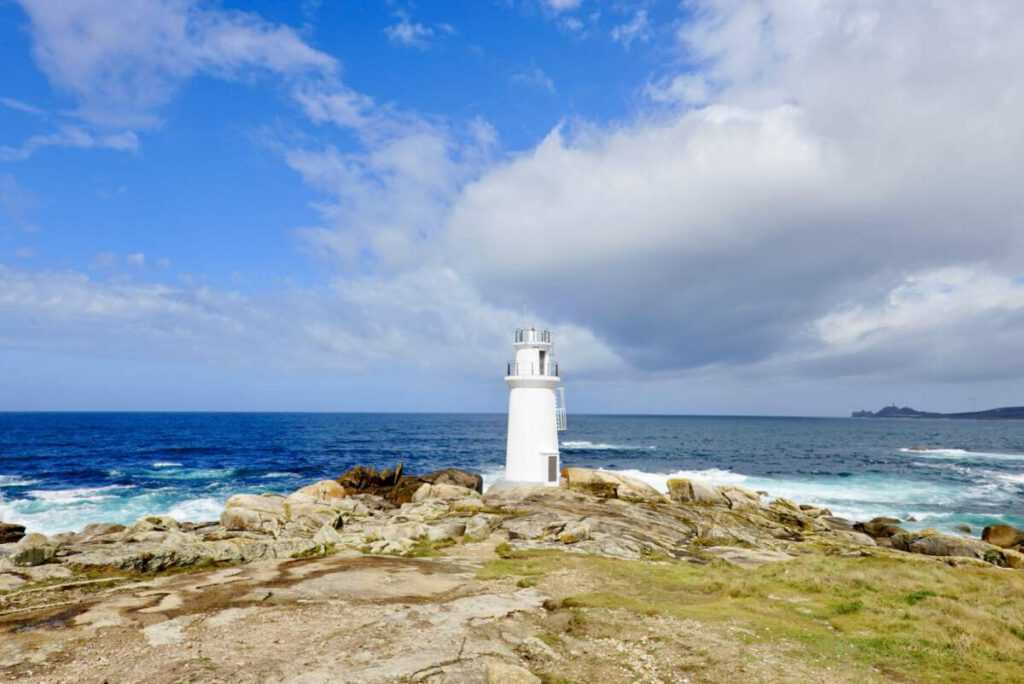 Leo loves terraces
The first days are not very easy, I have little experience with dogs and Leo also has to get used to the new situation. I read my book "Training Dogs for Dummies" and google everything I don't know.
We enjoy walking together, I am almost surprised how much I enjoy walking together. Suddenly we have found a new common hobby; terrace-sitting. Haha what a super dog, he is relaxed at my feet in the shade of the table, as if we have been doing this for years.
Picos de Europe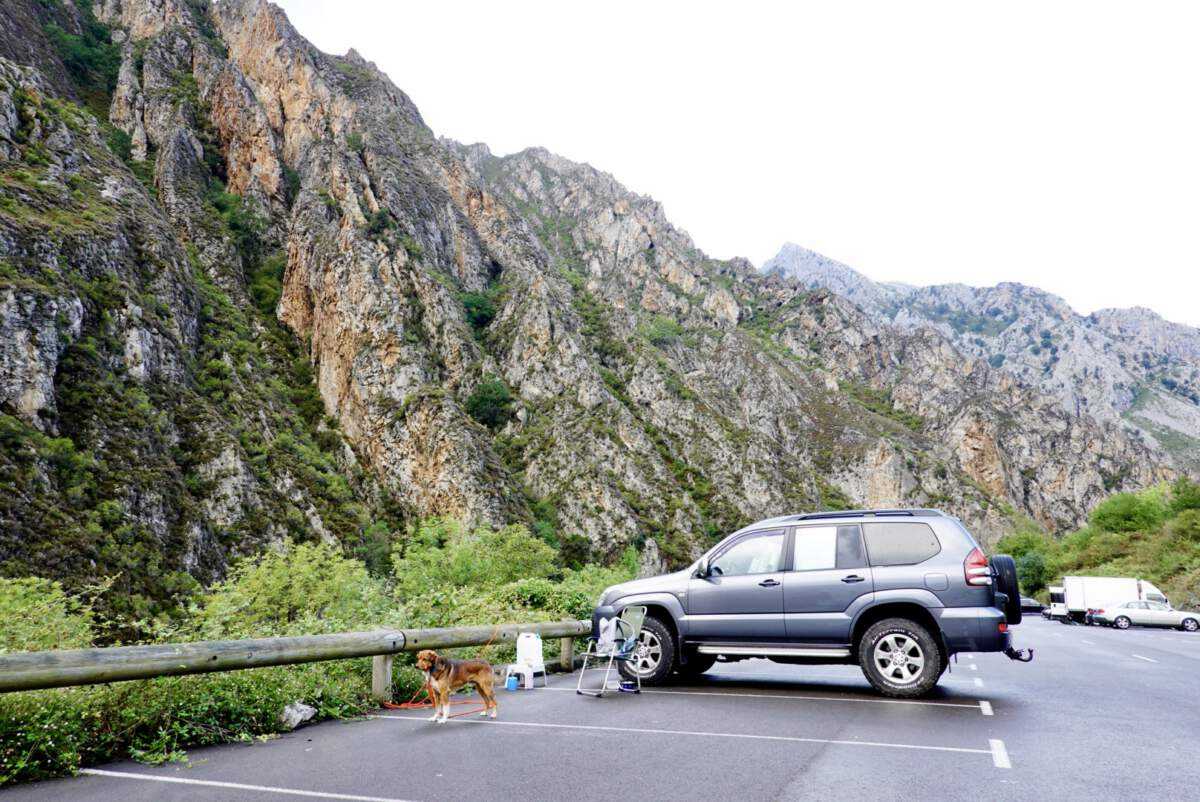 We continue our journey to Picos de Europe, where I would like to walk the beautiful route la Ruta del Cares. It is the right moment to check whether Leo also likes the mountains.
And he does! He walks in front of me as if he makes these kinds of walks every day. Fantastic I'm getting happier by the day!
Andorra
Via Andorra I cross the border to France. How beautiful is this route! Especially the border crossing is great, a long winding road takes us high in the Pyrenees and then we meander quietly back to the valley. While I enjoy the beautiful view and driving through this fun route, Leo is sleeping and snoring in the back of the car.
Bit anxious
Unfortunately, the car has broken down and we have to return to the Netherlands. It's fine, the past 10 days were great together and we still have to get used to each other, maybe it is easier at home.
We've been to a different place almost every day and Leo is still a little anxious sometimes. Being at home for a while and going on a course together gives confidence, according to the experts.
Happy at home
When he arrives in the Netherlands, Leo soon has nothing to worry about, he feels completely at home. He also poses for the camera at my request. What a lovely dog!
We have now successfully completed the basic and advanced course at the local dog school and are looking forward to our next trip together!