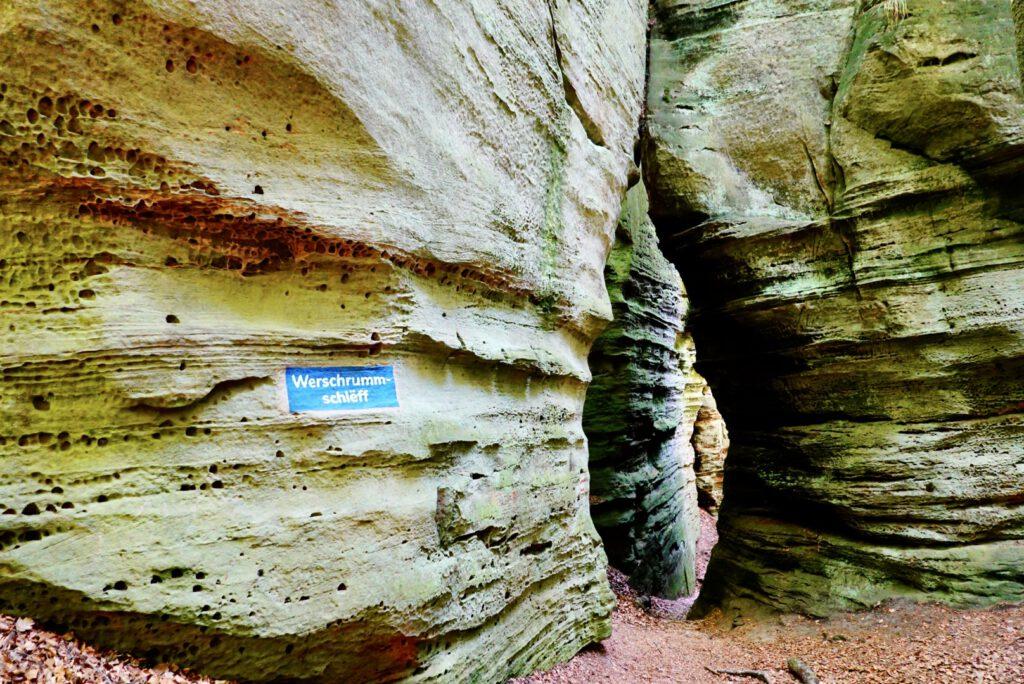 Wiltz
We used to camp as a family at camping Kaul in Wiltz in Luxembourg. I want to visit this campsite, the surrounding forest and the village of Wiltz again.
The campsite has hardly changed and brings back good memories.
Leo and I have a fantastic large camper place and Leo has plenty of space to chill (among the flowers).
Little Switzerland, Consdorf
After 2 days of hiking and relaxing in Wiltz I drive on to Consdorf, where I would like to walk part of the Mullerthal trail. This trail runs through a varied nature area, which is also known as Little Switzerland.
From the campsite in Consdorf you can walk to the Mullerthal trail in 5 minutes. I choose a hike of about 3.5 hours and Leo and I both love it. He runs back and forth through the woods and actually listens well. What a pleasure to walk with him!
This trail is highly recommended, super green, beautiful hiking trails and mega large boulders.
The second day I walk a route on the recommendation of the campsite owner. This route goes through the forest, also on quite a lot of asphalt and through the village, but that also has its charm. At the campsite it's fun, I chat with cheerful Dutch people who are up for a chat or are interested in my camper conversion.
Kallektuffquelle
The next day we drive to Kallektuffquelle, a must-see according to the locals. From the parking lot it is a nice walk through the forest and then we arrive at a source with super clear water. A lot of moss grows over a large hanging boulder and a small waterfall runs through it, beautiful nature!
Schiessentumpel
I drive on to Schiessentumpel a beautiful idyllic waterfall I have read. Well, there's nothing wrong with that wow what a photogenic place! Leo and I take a selfie and then we continue to the campsite in Berdorf.
Berdorf
It is only a 10 km drive and then we are already in Berdorf. Also a beautiful campsite in the middle of the Mullerthal area. From here we take some nice walks on the other part of the Mullerthal Trail.
Via the Wollefsschlucht rock formation we walk to the Werschrumm-schleff (see photo at the top).
There are many very large boulders in this area and the paths meander between or around them, there is never a dull moment!
We have to climb a ladder through a gorge, but even Leo manages to get to the top.
Echternach
On the last day we walk to the town of Echternach. We enjoy the cool cave along the way, although handmade, but no less beautiful.
In Echternach I have a delicious coffee with freshly made cake, well deserved I say myself! We are back at the campsite in fifteen minutes by bus. And good to know, public transport is free in Luxembourg.
If you ever want to go to Luxembourg yourself? Little Switzerland and the Mullerthal Trail are highly recommended, it is simply beautiful there!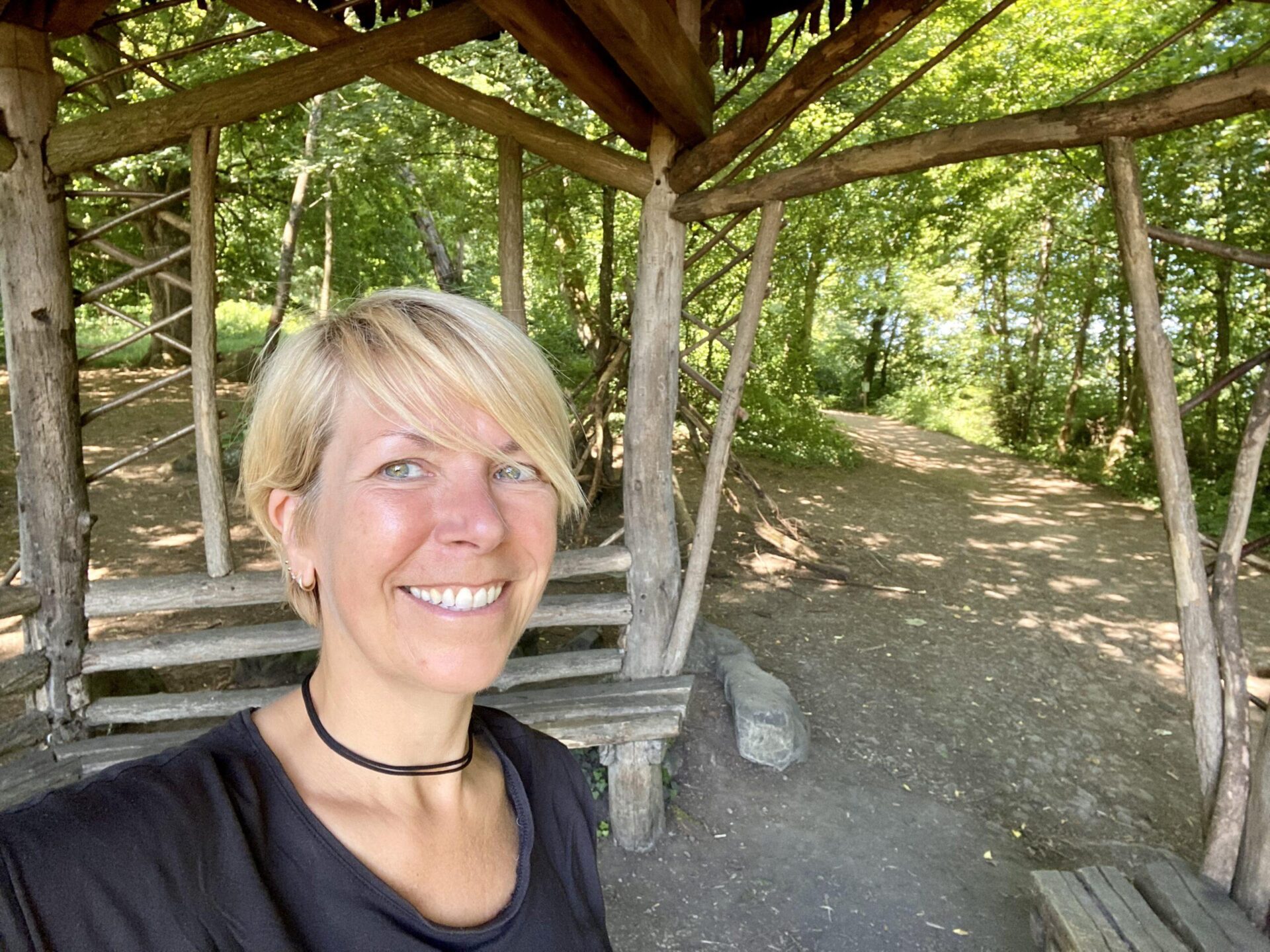 Upcoming trip
My new camper has been sufficiently tested in Texel (NL) and in Luxembourg. A few more minor adjustments and then we are ready to travel. We go via the Romantische Strasse in southern Germany towards the Balkans. Would you like to read my blog Romantische Strasse? Please click on this link!
https://www.marianaroundtheworld.com/en/europe/romantische-strasse-in-germany/

Do you want to see more photos? Follow me on FB or Insta!