SInce my 16th I'm in love with dance music. After visiting the many dutch festivals it was time to have a look abroad! My first foreign festival experience was long ago, the love parade in Berlin. Dress nice, put on some make up and together with a million other dance lovers in the street listening to hard music and watch the dancing people on the trucks passing by.
Totally in love with this event, I knew for sure, I want to do this more often.
In 2015 I decided to go to Ibiza for a week of dancing. Once arrived in the city I start to ask around where the best techno and deephouse is being played and buy some tickets for the big clubs.
For the first time I'm going to the Pacha, very nice. Everybody in Ibiza is in a good mood and I dance every night.
During the day I rest on the beach and in the afternoon I watch the sunset at Café del Mar. Fantastic!

I'm over my head in love with this island. For the first time I see DJ Solomun perform and add his music to my lovelist.
After a week in Ibiza time is up and I have a severe case of the holiday blues. A trip I'll never forget.
Amsterdam Dance Event might actually be organised in the Netherlands but it is also a very international party.
The best DJ's of the world come to Amsterdam to perform and play music during the 5 days of the festival. Every bar, hall or warehouse is magically converted to a dance club. In 2015 I decide to visit it on my own and put on my Ibiza dancing shoes. I meet fun people everywhere, just for a chat or a dance. This feels like travelling!
I visit my favorite DJ Solomun and visit the Amsterdam Arena for a full on saturday partynight. The crowd is really diverse, young, old, fat, slim, dark, white, man, woman and everything in between.
Everybody is happy, dancing and laughing. This gives me an intense feeling of joy.
The start of my worldtrip. I've worked a lot and decide to relax for two weeks in Thailand before the real travelling starts.
Koh Phangan is a small relaxed island which is known for the full moon and half moon parties. I decide to visit the half moon party especially as it attracts a bit mature audience 🙂
At my hotel I'm picked up by a taxi who drops me and some other guests far away in the forest. It's a bit smaller than I imagined, but not less cosy.
Great music, firebreathing and light shows, everything is present. I have heard the most wild stories about drugs in your drinks and bad mushroom shakes. I think it is quite a peaceful party, but decide to watch myself closely this time and only buy bottled drinks.
It's actually similar to anywhere else, beautiful people, dancing a lot and many fun conversations. Only the location is something different altogether.
The following day I see a nice sunset and let myself enjoy a moment of reliving this unique party in my mind.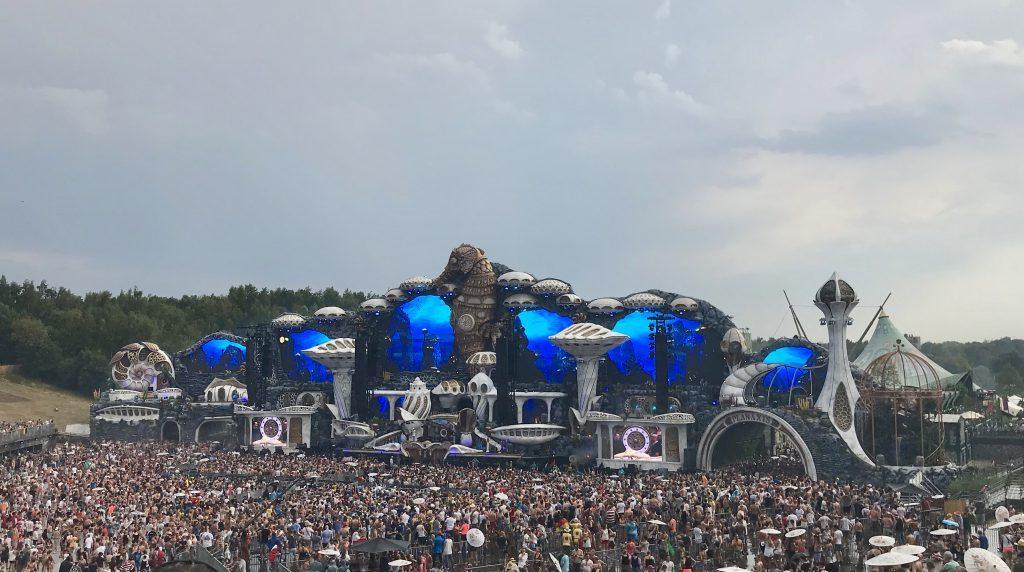 This is the biggest dancefestival in the world and I, as a person who loves dancefestivals, would like to visit it at least once in my life. In the little town Boom a big area is being transformed into a fairy tale forest.
For the coming two weekends there is a party and over 400.000 people will visit the festival. Tickets for Tomorrowland are being sold worldwide and is therefore quickly sold out.
Through some contacts of mine, I'm able to get tickets and will be dancing for a day with a friend. I put on a nice little dress and enjoy the warm weather. Well enjoy, it's really hot, warmer than Ibiza with the occasional Belgium rain.
Everywhere around there are stages where the best DJ's in the world play their set. I'm almost unable to choose, the music just sound so good in all these places!
It's very crowded and you can only slowly move yourself around the terrain.
The people around me are happy, dancing and laughing. I must confess that this festival is a bit too big and crowded to my liking.
But it does feel like a fairy-tale, what a great experience!
The streetparade is a lot like the old Loveparade in germany. This streetparade in Zurich is a good example how a big group of people can peacefully party together. Just watching all the people is already part of the fun. Some people walk in bikini, wear a feather headdress or sexy uniform and other people just jeans and a t-shirt. Im wearing my fun dress again, because today is another beautiful day with excellent weather.
In between the busy crowds trucks are driving by very slowly. I hear good music and look at the pretty dancing people, I can almost touch them. I meet different persons from all kind of nationalities and reminiscence of Berlin. Ow how I love this!
By now, I'm already enjoying this music for the last 30 years, the happiness and tolerance in these festivals. I feel right at home. Meanwhile I'm dreaming about what festival I should visit in the future. Burning man in Nevada, Ultra Music festival in Miami? To be continued…