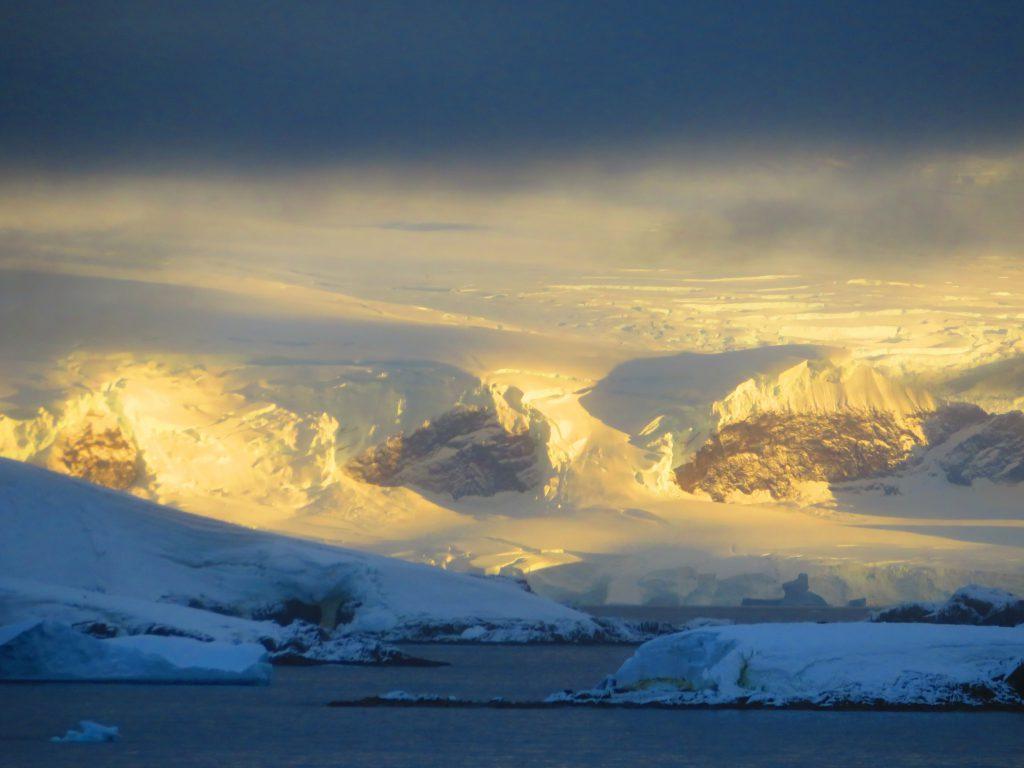 Drake passage
I can almost not believe it, but my journey to Antarctica is about to begin. From Ushuaïa in the most southern tip of Argentina, we'll take the boat over the Drake Passage. First we receive some explanation about the different emergency procedures and what to do if confronted with sea sickness. I'm feeling a bit seasick, but the pills from the doctor on board work like a charm!
Drake Passage is being described as the most unforgettable sea, in this place two seas come together and that is a perfect recipe for turbulent waters.
The days on the boat are not so complicated and consists out of a daily breakfast, lunch and dining on the big boat and in between we go out twice with the little zodiac to go ashore. We are wearing special boots which we clean for each visit so we don't carry any germs when we go ashore. They also come in handy with avoiding the large amounts of penguin-poo.
The first step onto Antarctica!
The first time we go ashore is on Halfmoon Island, where at least a thousand penguins live. They are so cute!
We stay at a distance but sometimes one of the penguins comes a bit closer out of curiosity. At Deception Island there are so many icebergs that we can't get to land. Aboard we attend a lecture about the global warming of the earth. The next day at Cuver Island and Neko Harbour I see the first whales from up close, wow it's a dream coming true! The whales swim right along our zodiacs. Afterwards they stay in the bay where we go ashore. I see seals, whales, penguins, icebergs and glaciers. I don't know where to look, so many animals and beautiful surroundings simultaneously.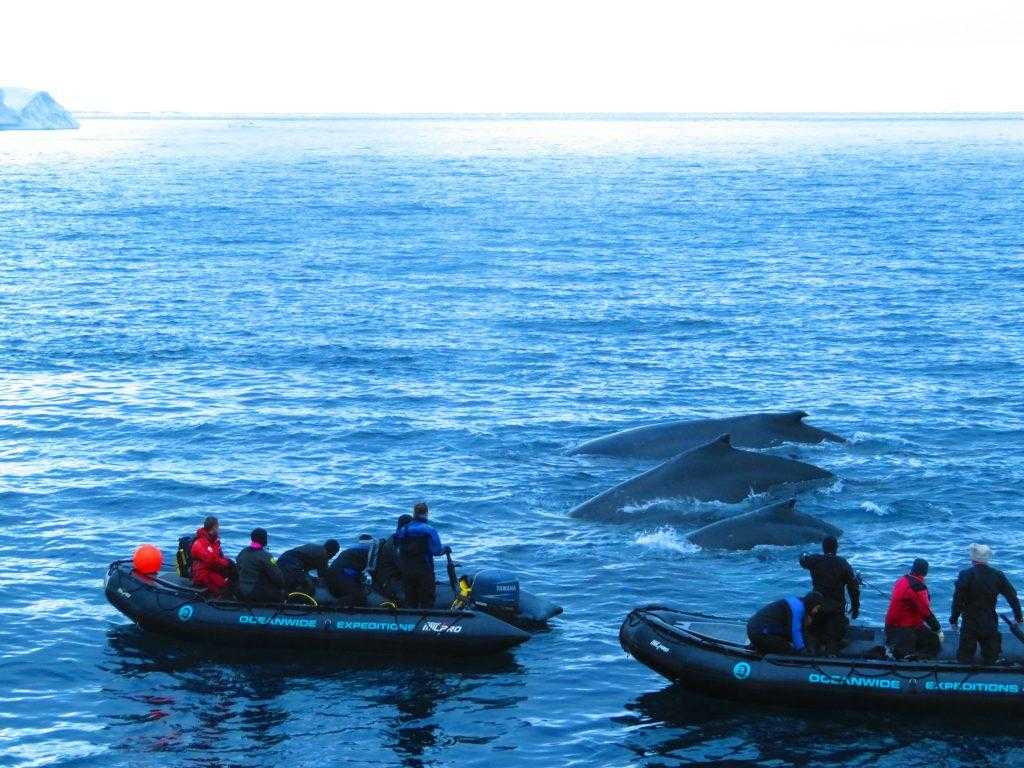 Whales swim alongside our zodiacs. Two adult
Twee adult humpback whales and a "little" one.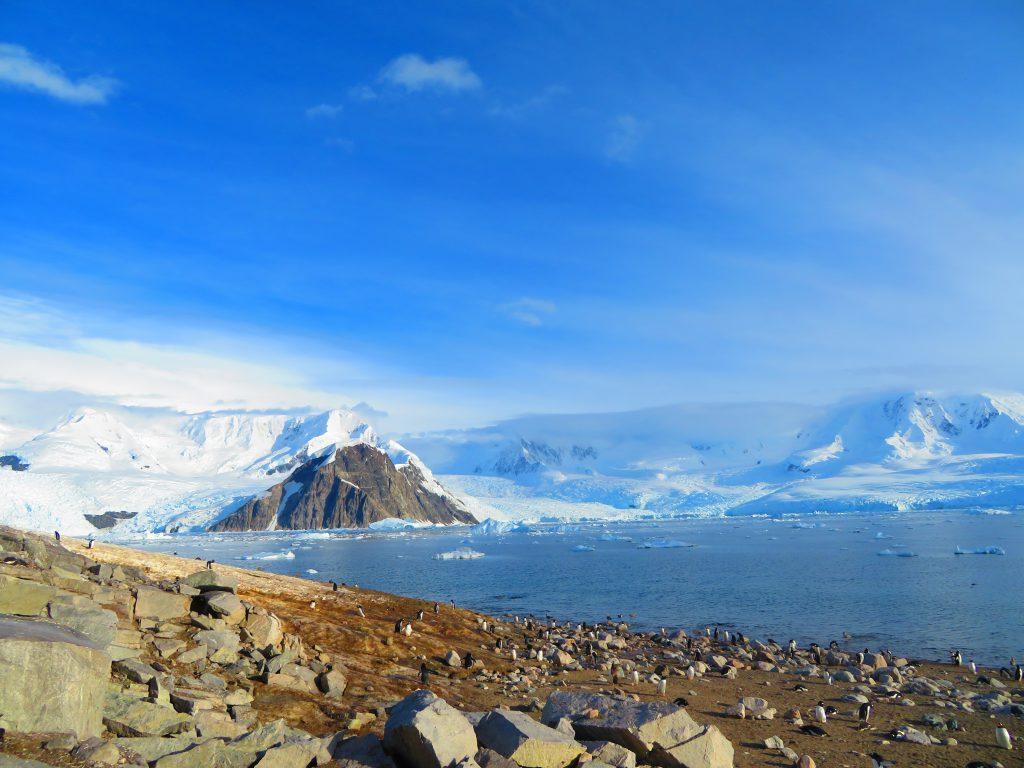 The next morning we boat through the Lemaire Channel, which is full with blocks of ice. After we hit a big ice block with our boat, the skipper tells the boat behind us not to follow. The situation is too dangerous, it's eerie quiet on board and we applaud rigorously when the situation returns back to being safe. In the afternoon we go ashore at a Ukrainian expedition station. Around 8 people live here and do a year long research among others the ozone layer. What a extremely remote area…. they do have homemade vodka though.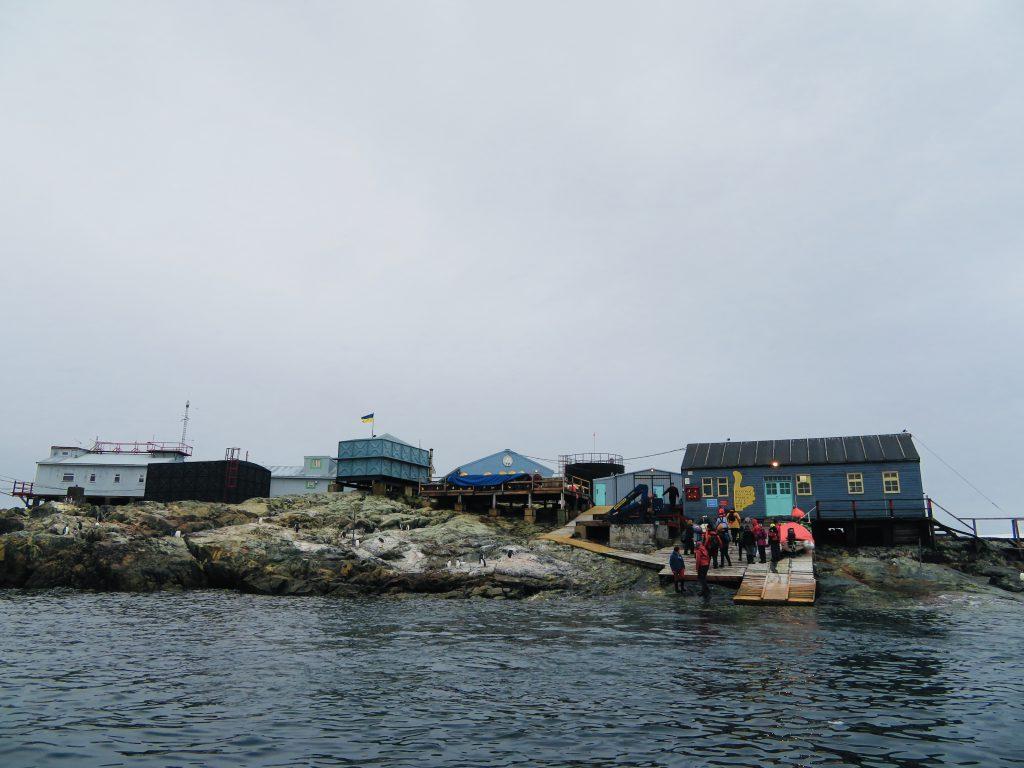 In some parts of Antarctica is hardly any snow left. In the afternoon is starts snowing a lot when we visit the abandoned expedition station Wordyhouse. The weather changes from cloudy to sunny, from no wind to icy polar winds. Sometimes it gets so foggy all of a sudden, you couldn't see the big boat from the zodiac. The next day we reach the antarctic circle!
Paradise bay
Via Paradise bay we travel back to the mainland. This bay really deserves this name, what a paradise! Because there is no wind, everything reflects in the water. So cool, everybody is outside taking pictures.
The last day we go on a zodiac cruise that takes 3 hours. Again we encounter a lot of whales, seals, birds, penguins and icebergs. We can't get enough of it. Sadly we have to get on board and return to the inhabited world. The Drake Passage is more peaceful than ever, so we celebrate our last evening extensively in the bar. This trip was an exceptional experience!
Extra photos of Antarctica