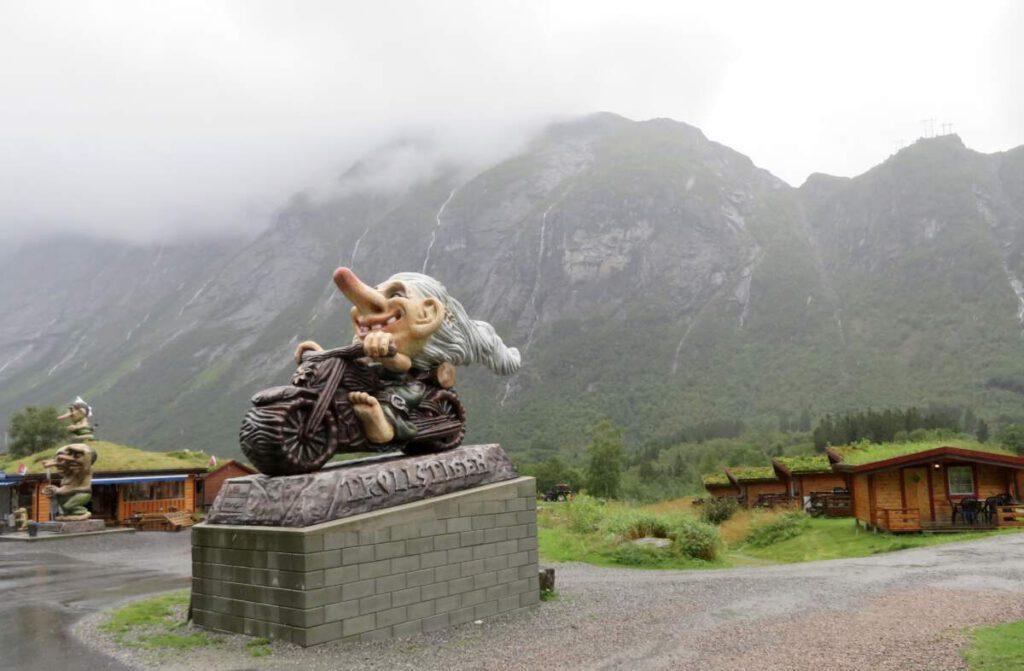 Trollstigen
The Trollstigen is a road with hairpin turns and fantastic views. Along this nice road I slowly wind my way up past trolls, waterfalls and many hairpin turns.
It is a beautiful route, I notice that I am also a bit sad because it rains so much. Once at the top I walk to the viewpoint, I take some pictures and immediately afterwards it becomes foggy. Wow! It can go that fast.
Geirangerfjord
In Norway, nature is simply in charge.
I can expect or plan so much, but I have to adapt. Sometimes that is difficult, but I decide to let go of my expectations and enjoy everything that comes my way 🙂
The Geirangerfjord is a gigantic fjord. It is raining a lot so I hop out of the car and quickly take a few pictures to continue driving in a nice and warm car.
Stryn and Sognefjord
It is cold in Norway. It feels like I drove from summer, long light nights and around 20 degrees, all at once to winter, dark nights and 5 degrees at night brr.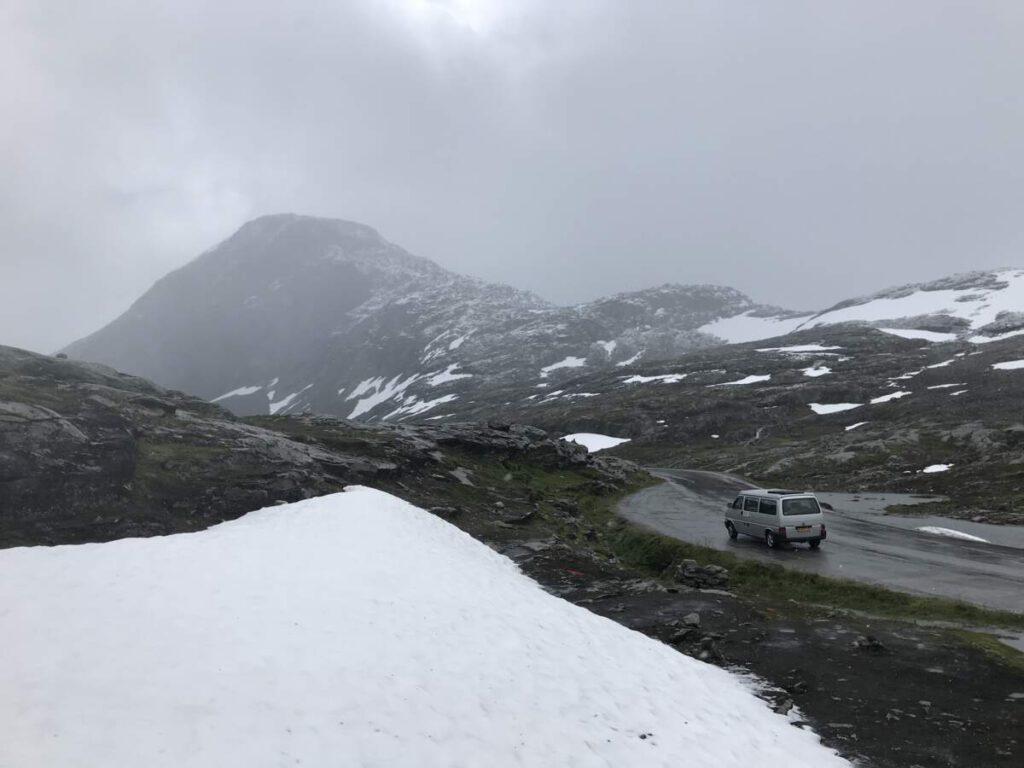 Even wet snow falls on the way to Stryn! The Netherlands is currently suffering under extremely high temperatures and I am walking in the snow.
A long river winds through the landscape at Stryn. Again, the road is with many hairpin turns and few tourists come here. How beautiful it is! I enjoy it to the max!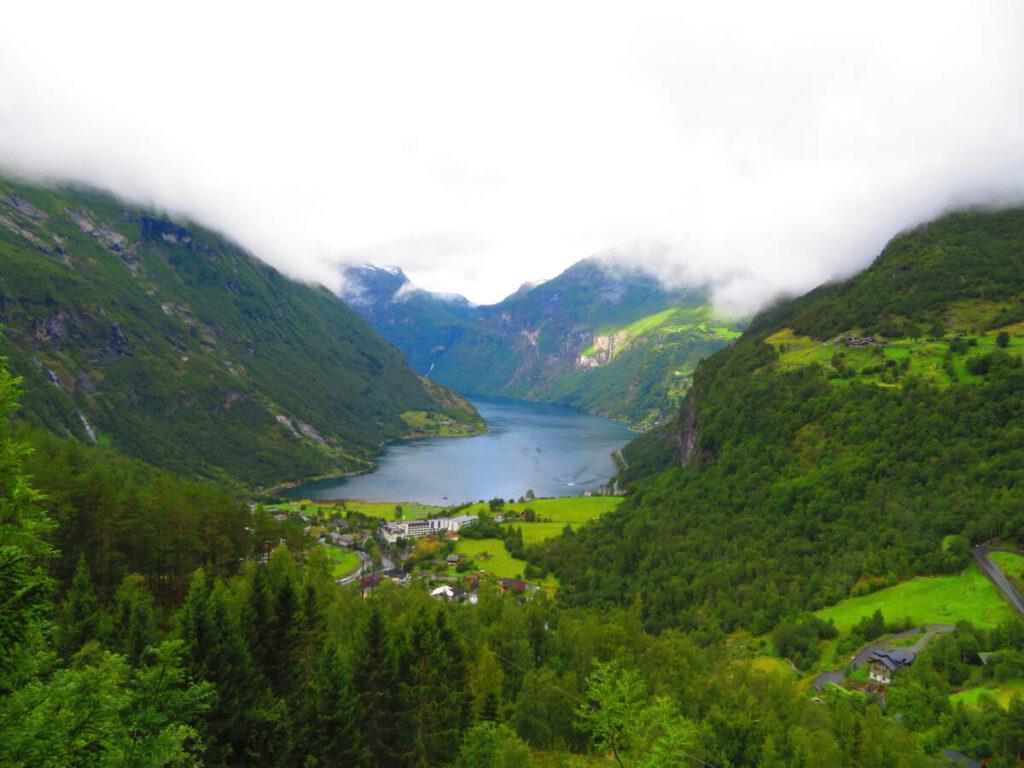 A local tips me to go to the Sognefjord area. The route through the village of Skei is beautiful! I drive up the mountain and drive over a plateau, the sun is shining and there is so much to see! Waterfalls, large pieces of ice, swamp and lakes. I drive to the Jostedalbreen glacier and the Sognefjord, what an immensely beautiful nature and what a view.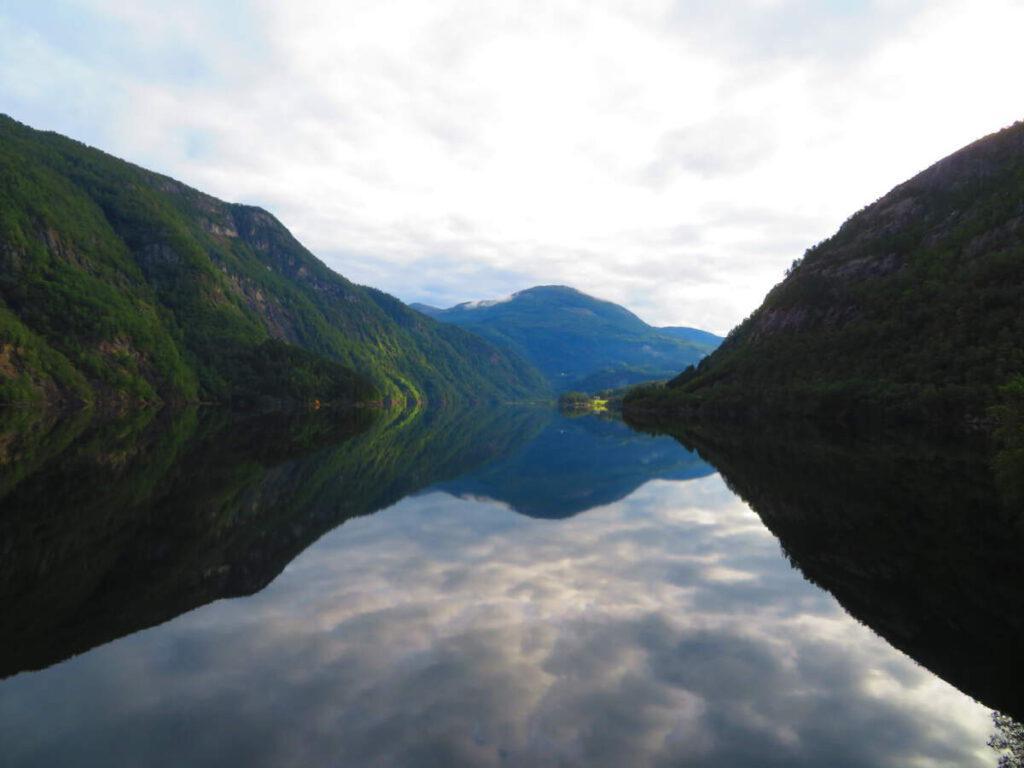 Bergen
Bergen is Norway's 2nd city, after Oslo. Once I sailed with a sailing boat from Medemblik in The Netherlands to Bergen in Norway. And now I am back, in the harbor of Bergen! Here you will find the Hanzekade Bryggen, the colored buildings on the harbor quay that have been a trading place in Bergen for thousands of years.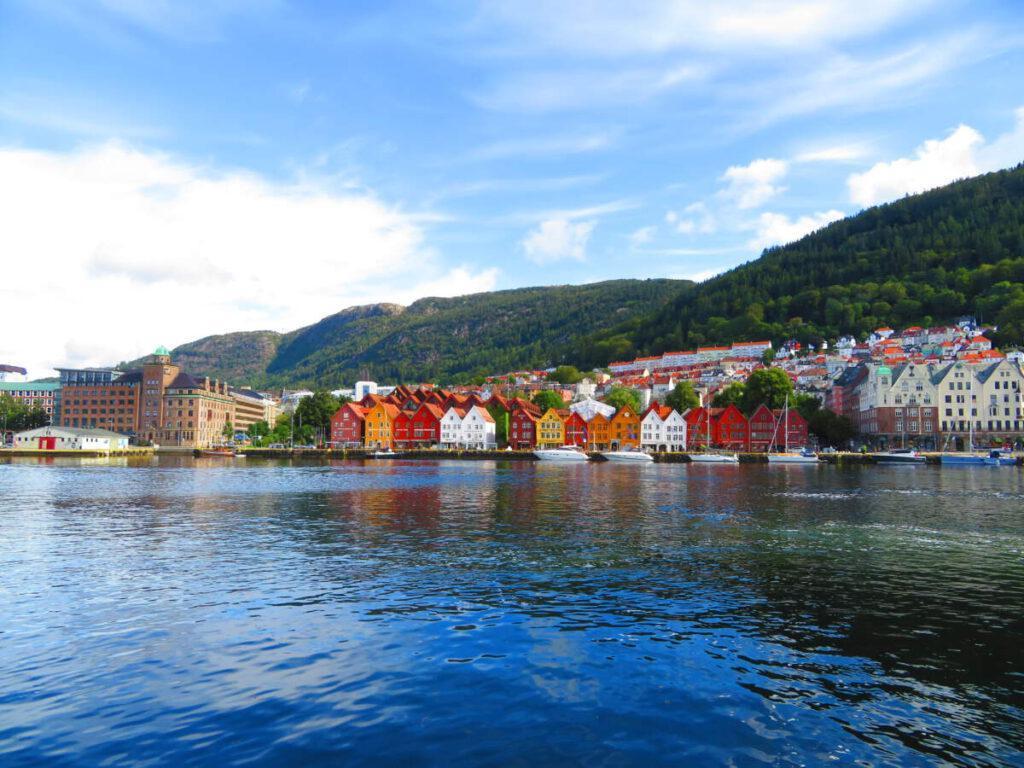 With the cable car I go up to Mount Floyen and walk down again. Fantastic view from the mountain and a lovely walk down, what a perfect day!
Trolltunga, the tongue of the troll
Trolltunga hike is a 28 kilometer walk (round trip) to the rock that has hovered 700 meters above the Ringedalsvatnet lake since the Ice Age. Most of the time I walk alone and it feels great to take such a long walk again.
Just before the Trolltunga I meet a few hikers and I have pictures taken of me from two sides. Totally great and so funny. I don't find it scary at all and sit on the edge on both sides, the photos are super nice, the experience is even more fun!
Preikestolen and Lysefjord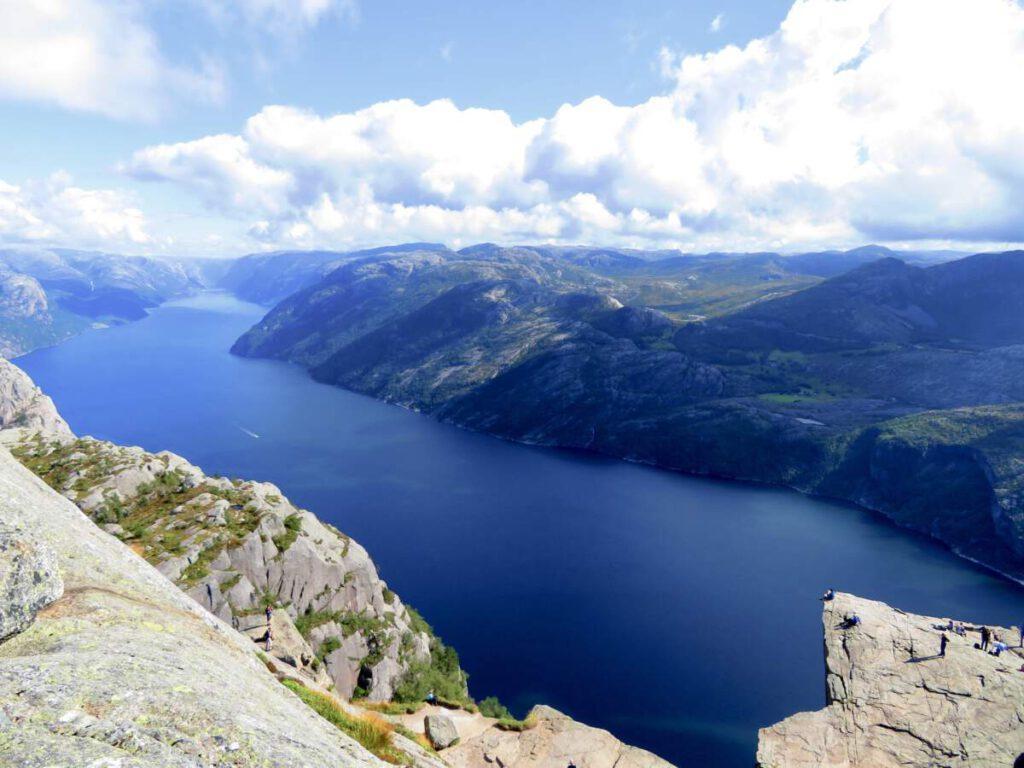 Preikestolen or the Pulpit Rock is a straight cliff that rises 600 meters above the Lysefjord. It's an easy walk, I'm comfortable in my jeans and sneakers. Suddenly I see that huge wall of Preikestolen, wow, how high this is !! I meet all kinds of cheerful people, who also take some pictures of me.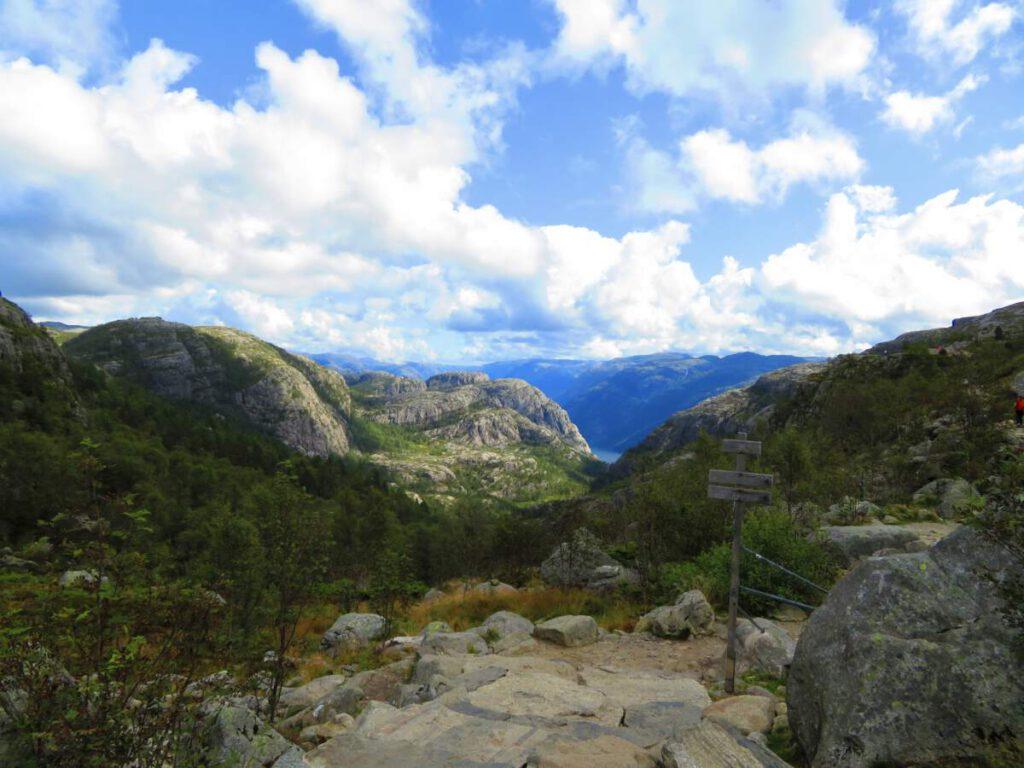 I make some great movies just over the edge. I go a little higher and climb with a Finnish couple. They do this more often and also with a 3-year-old daughter, I'm bumbling and she just jumps on and off. Childishly fun this climb!
Kjeragbolder
I sleep 10 km before Kjerag in the best place to sleep of the entire trip! In the middle of a kind of lunar landscape I see the sunset and sunrise.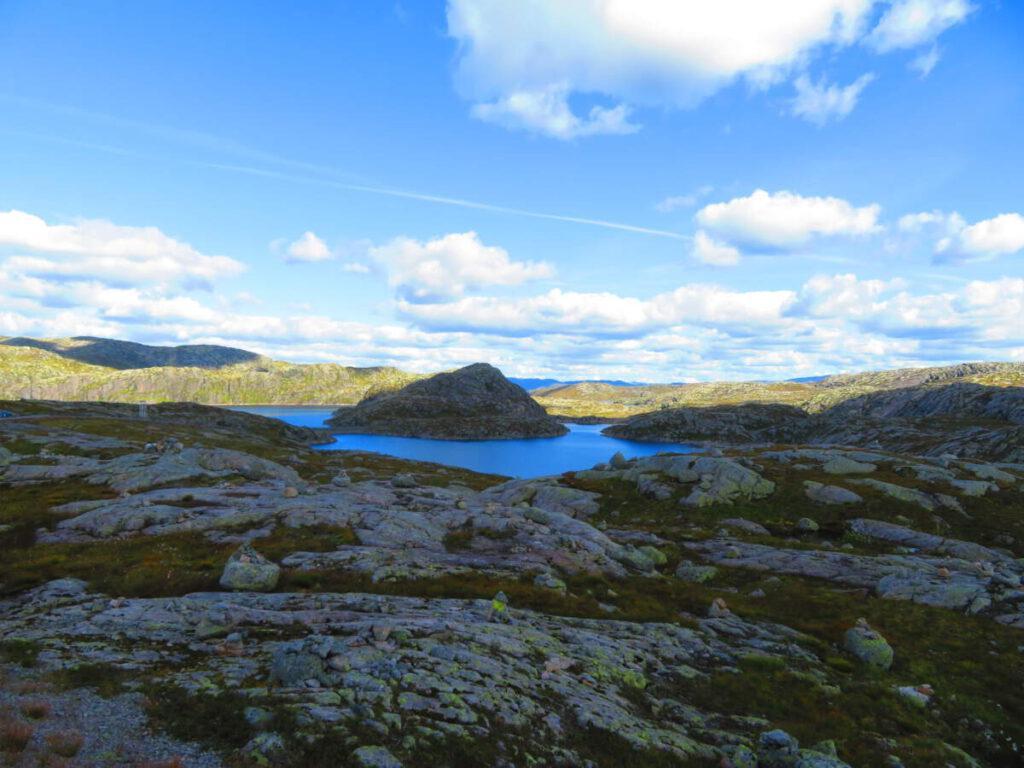 At night it is clear and 3 degrees Celsius, the moon is almost full and I see a lot of stars. The silence is deafening… except for the occasional sheep's bell, far in the distance. Wow what a paradise.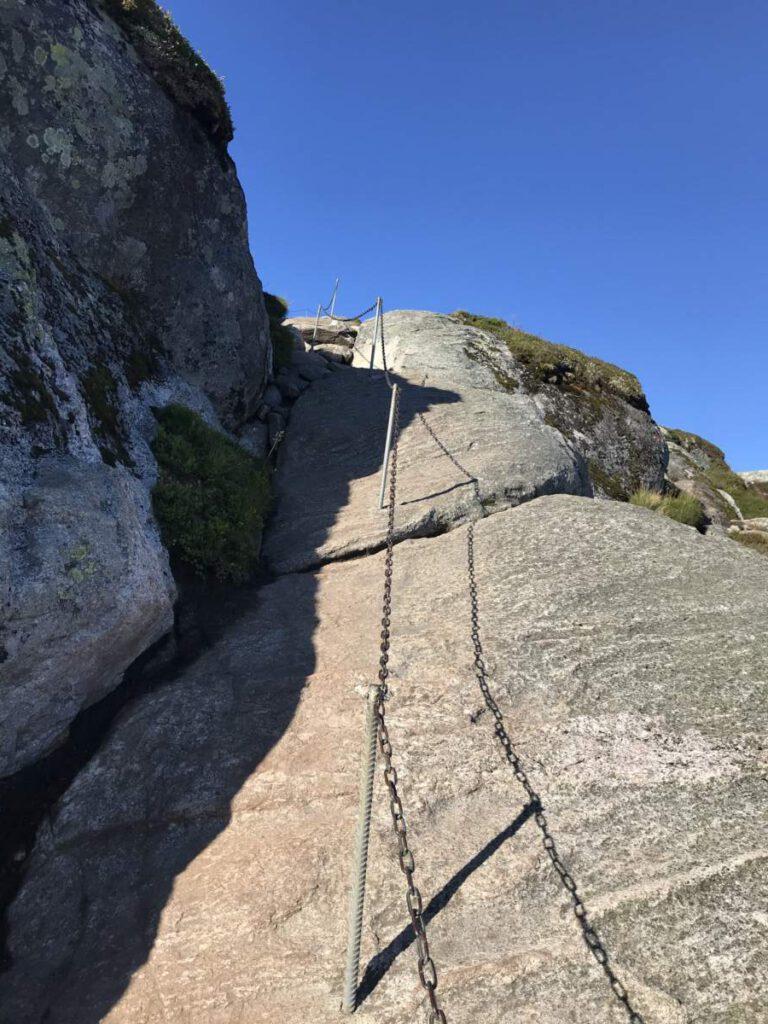 The walk to Kejragbolder really starts steeply up and I wonder how on earth I will have to get back down again.
After the steep parts with the chains it is a beautiful landscape, I walk over the mountains and it feels like Tibet, on top of the world.
The last 100 meters I have to climb over a mountain of boulders and then there is THE boulder; Kjerag! The rock is wedged between two walls.
I have to take a big step to get on the big rock and I doubt, I don't dare to take that step. In my 2nd attempt I dare to sit on it and have a few pictures taken. God how cool this feels! Really a feeling of victory.
Lindesnes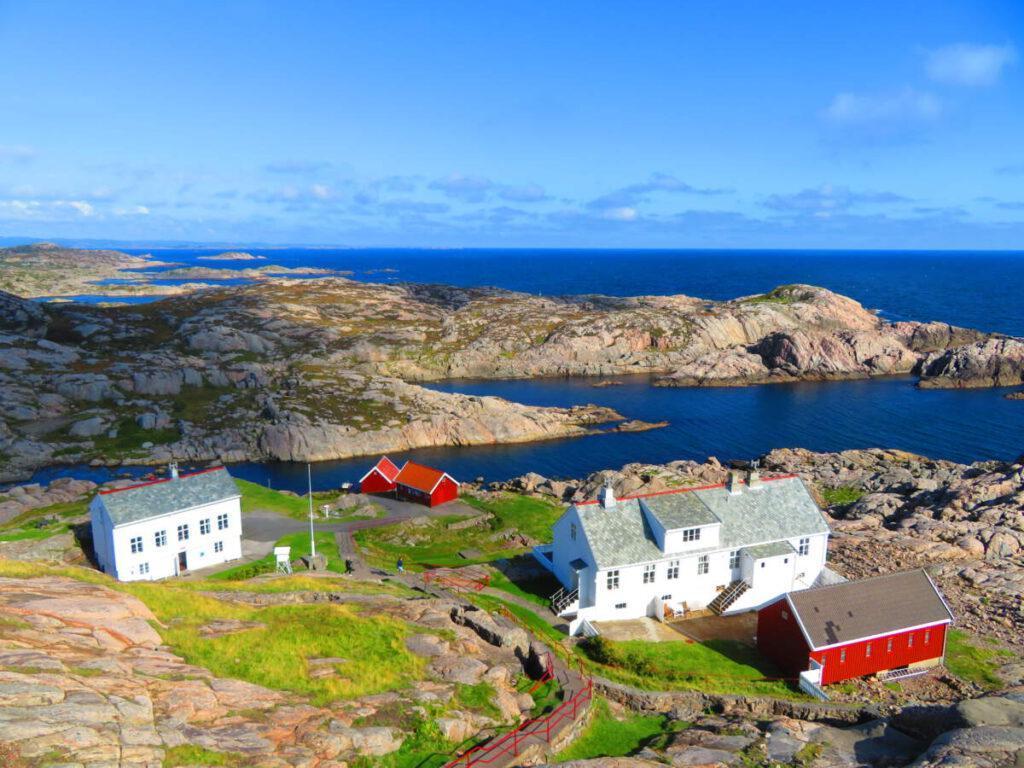 From the North Cape, the most northerly point of Norway, I drive to Lindesnes the most southerly point. There is a working lighthouse in Lindesnes. You can even enter the lighthouse and you can almost touch the lamps.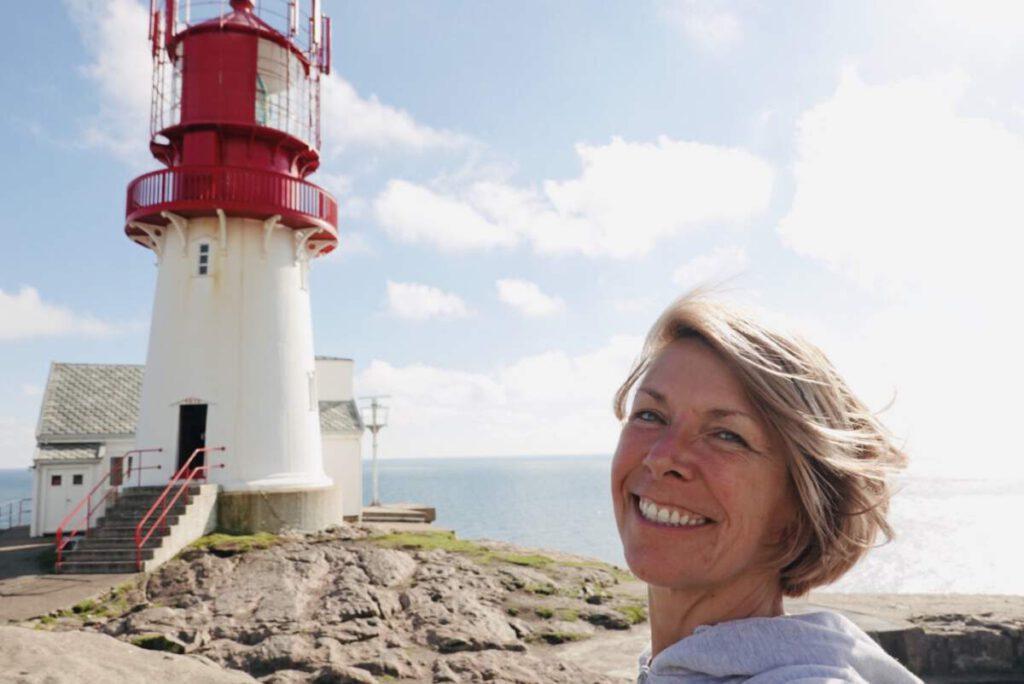 Oslo
In Oslo I walk through the Vigeland Park, a park with a lot of art and especially life-size statues, to the royal palace. From here I can easily walk to the center. The city center is car-free, which makes Oslo a very relaxed city. It is a nice city to shop and to sit on a terrace. That is convenient because the weather is blissful. Then I walk on the roof of the Operahouse which is built entirely in the water, what a spectacular building!
End of roundtrip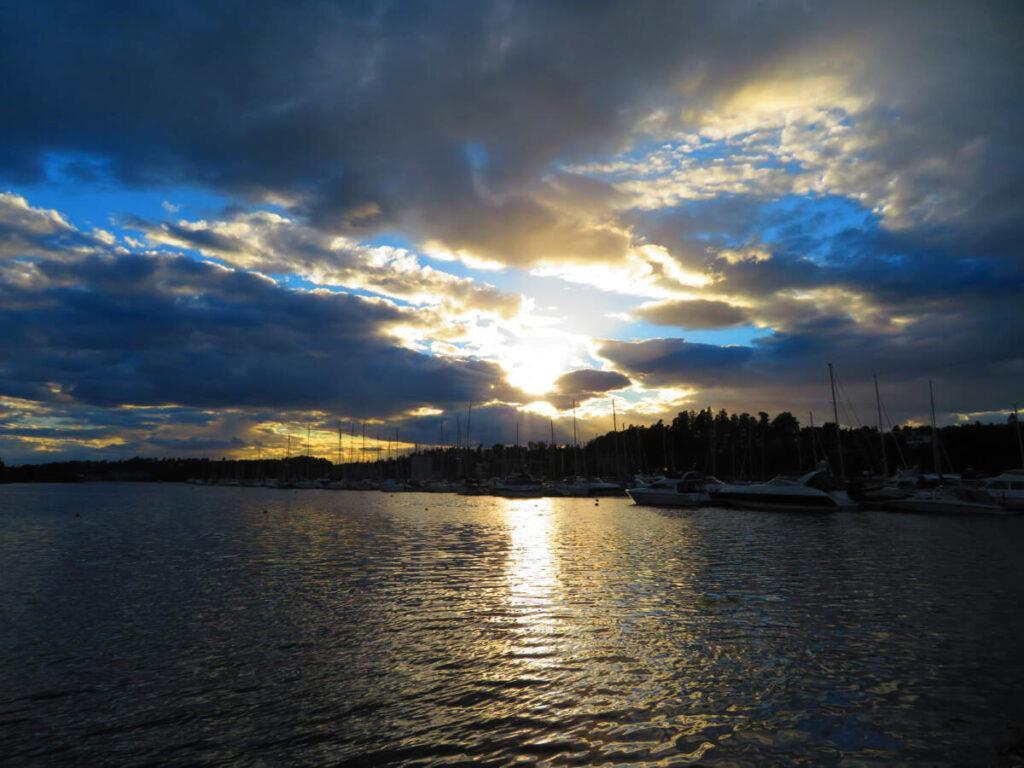 I watch the sunset in the marina of Oslo. I look back on my trip to Norway and realize that this is the end of my fantastic roundtrip to the North Cape.
Norway is an amazingly beautiful country and is now in my top 5 of most beautiful trips. Not everything is easy in Norway, but that gives traveling that extra kick.
I am very grateful and very happy that I was able to make this roundtrip to the North Cape, while the world is standing still.
Would you like to read the 1st part of my Norway trip? https://www.marianaroundtheworld.com/en/europe/norway-part-i-roundtrip-north-cape/
Would you like to read previous blogs of my tour to the North Cape?
Finland https://www.marianaroundtheworld.com/en/europe/finland-roundtrip-north-cape/
Baltic states https://www.marianaroundtheworld.com/en/europe/roundtrip-to-the-north-cape-the-baltics/
Poland https://www.marianaroundtheworld.com/en/europe/roundtrip-to-the-north-cape-poland/
Do you want to see more photos? Then follow me on FB or Instagram!
Bonus photos en films