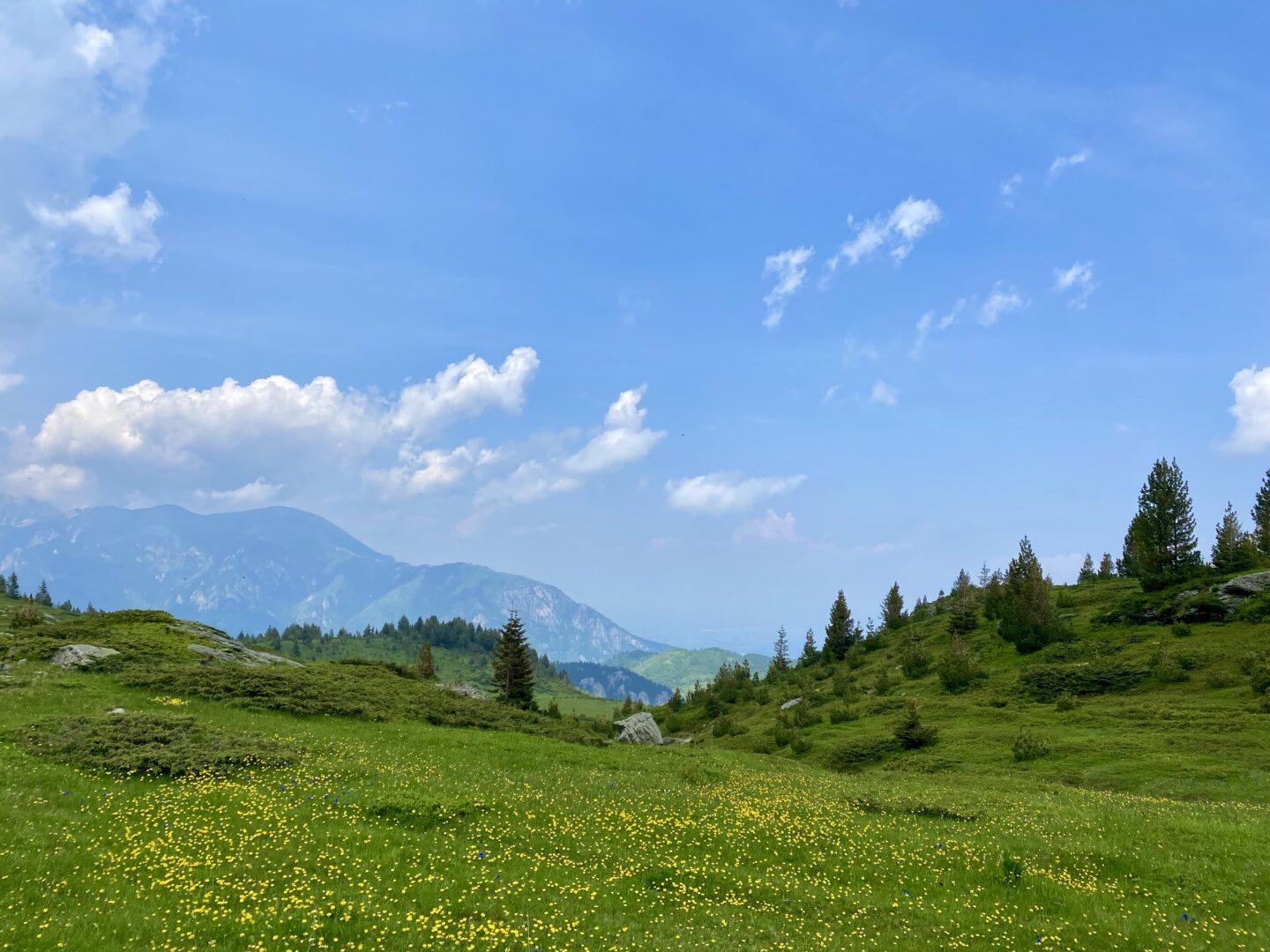 Via the interior I cross the border from Serbia to Kosovo. Passport, car, dog passport everything is checked. I get a stamp in my passport and a warning that I can no longer enter Serbia. Fortunately, that turns out not to be a problem, I easily travel in and out of Serbia again.
WoW how many dogs bark here at night! And in between the mosque at 4 a.m., hahah little sleep.
Prizren city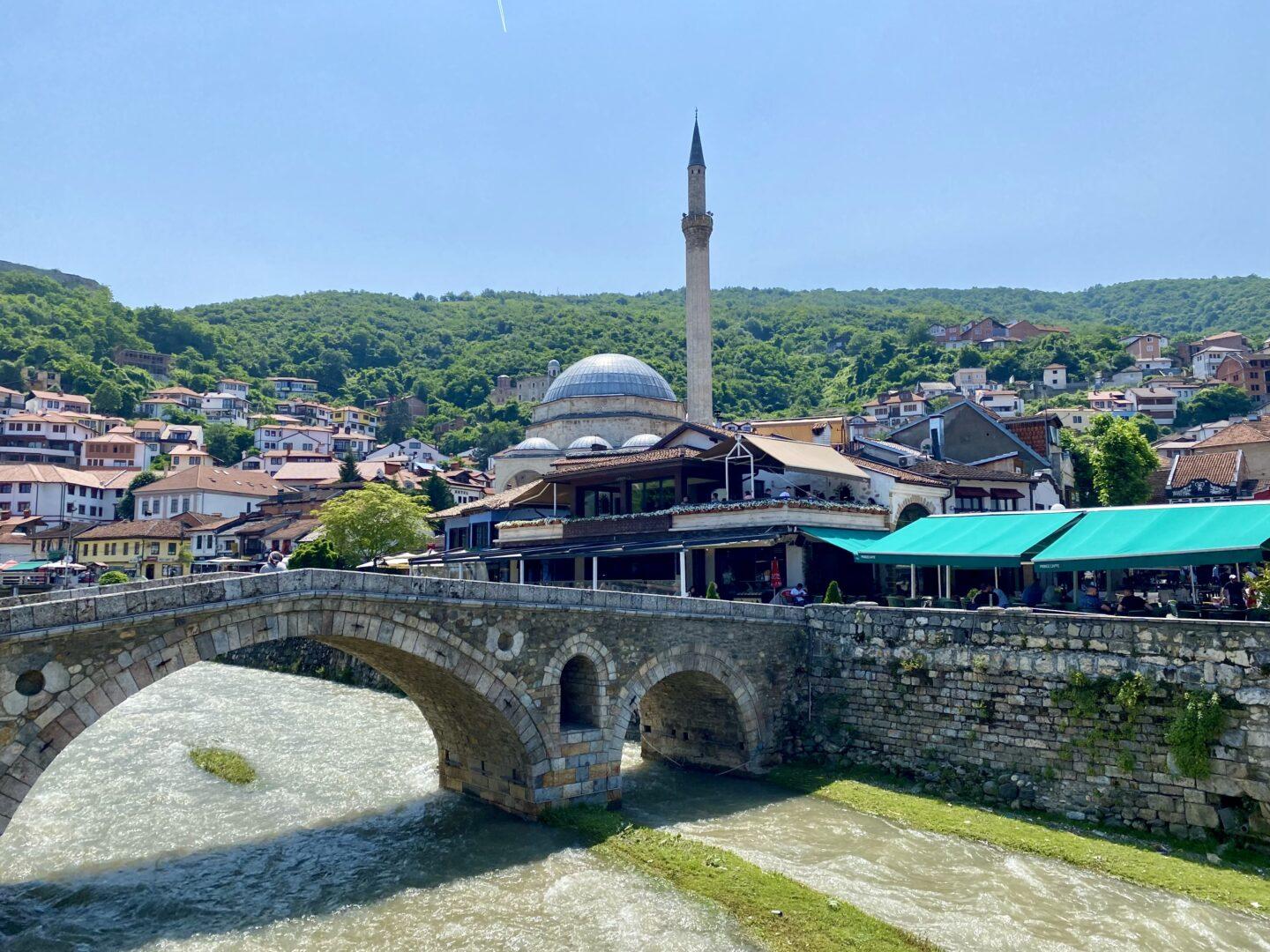 Prizren is a nice city! I view the mosque, a church and walk to the fortress on the hill. The view over the city is great and I can also see the church (left) and the mosque (right).
Mountain Gjeravica
The owner of camping Junik, Sahid drives the 4×4 to his mountain house under construction on Mountain Gjeravica. We can ride along and from there Leo and I go for a walk. Cool this is really 4×4! The road is also under construction and you cannot get here without a 4×4. Amazing what an unexplored area.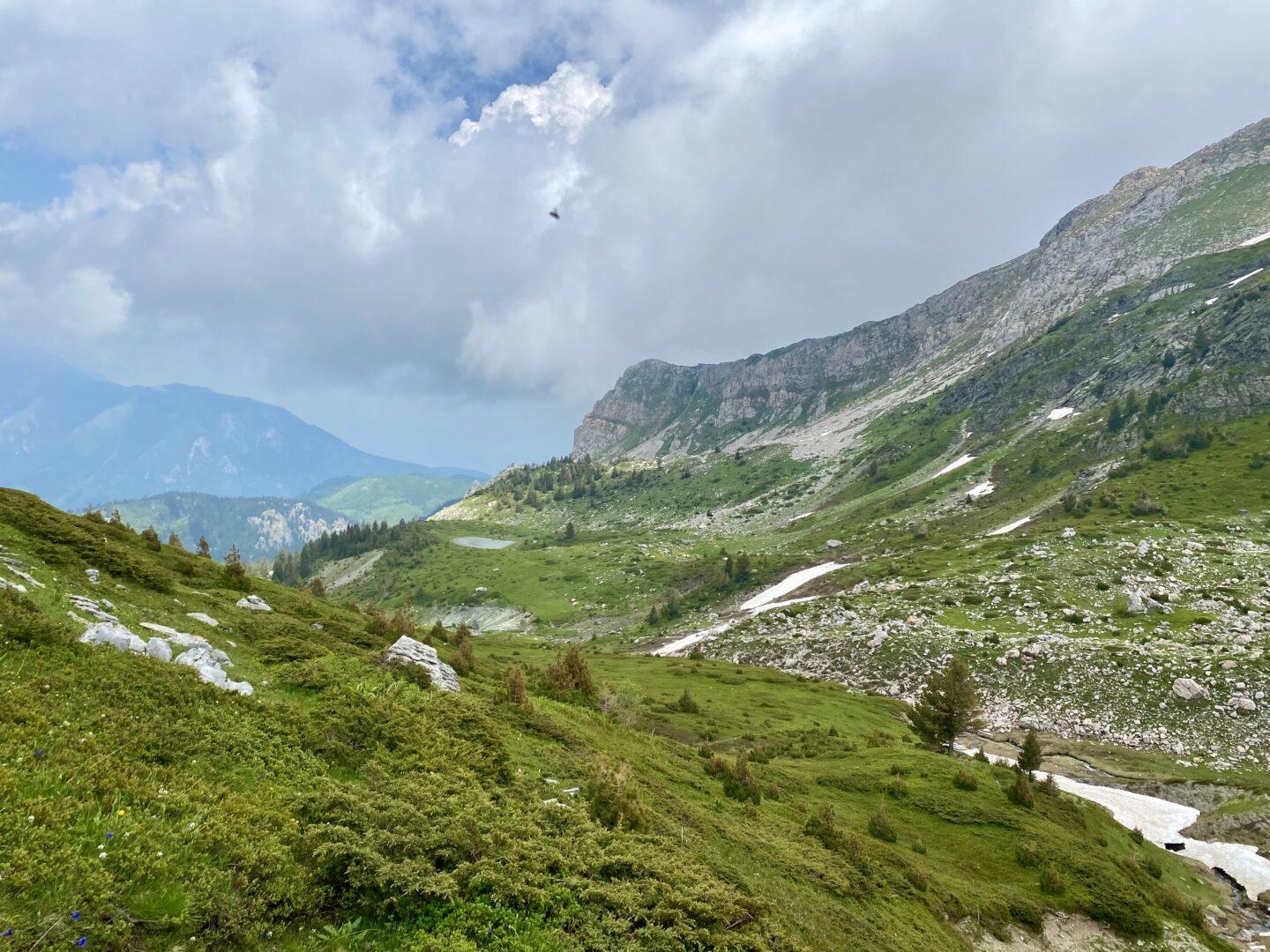 There are no hiking trails but I follow the trail of the herds. It is about 1800-2000 meters high and there is still snow and ice. Leo thinks it's great and rolls on it, super funny. On top of the mountain I find a route on maps.me and I walk part of a hiking route towards Albania.
Back at the mountain house I help a bit and then a long bumpy ride back to the campsite, what an amazing day!
Decany Monastery
It's too hot and I have a lot of camper things to do! I am already soaked before I leave the campsite… It's a monastery day today, so I'm also wearing my long skirt.
The Visoki Deçani Monastery is a Serbian Orthodox monastery. It is guarded by KFOR soldiers and at first it seems as if I am driving into a war zone. But nothing is wrong (today) I am assured, I can visit the monastery.
Peć Patriarchate Monastery
The Peć Patriarchate Monastery is also guarded, with local police, a little more relaxed.
This campsite is more or less ON the Balkan trail and a few moments later a few pleasant German hikers arrive. We eat together and it reminds me of the Camino to Santiago de Compostela, nice!
What a view when I wake up in the morning! We have breakfast together at the large wooden table outside, a good start to the day.
Today we walk a part of the Balkan trail, nice this trail is on my wishlist! What a beautiful setting wow! You have to pay close attention to the signs because I am walking the last part wrong and therefore miss a water point. It's hot and we don't have enough water with us for the whole day. Unfortunately we have to go back, but Leo and I are actually quite satisfied after 5 hours of walking.
I continue my journey through southwestern Serbia to Bosnia and Herzegovina.

Do you want to read my Serbia blog?
Click on this link https://www.marianaroundtheworld.com/en/europe/republic-of-serbia/
Or would you like to read my Bosnia blog? Please click on this link https://www.marianaroundtheworld.com/en/europe/culture-mix-in-bosnia-and-herzegovina/