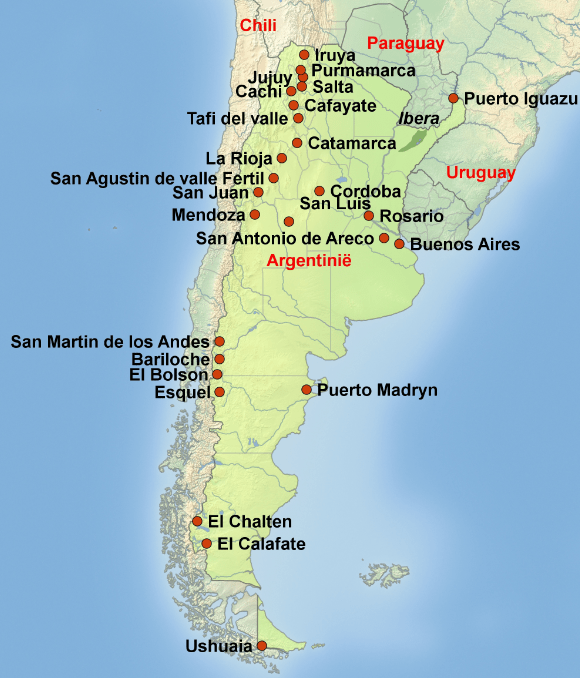 Once I arrived in Ushuaia in the south of Argentina, I look back on one of the most beautiful journey I've ever taken, Antarctica. Will Argentina or Chile still be able to wow me, I ask myself?
Well it sure did! Let me start at Patagonia, which if you enjoy walking, is a must see.
Do you first want to read my blogpost about my Antarctica trip? https://www.marianaroundtheworld.com/en/antarctica-english/one-of-the-most-beautiful-journeys-in-the-world/
Patagonia
In Patagonia you can easily take walking trips by yourself without a guide. For example a day trip with a small backpack or even a multi day one with full luggage and overnight stays.
I let myself be dropped off at a park in the area of Ushuaia and walk through a fall coloured mossy environment to the lake Laguna Esmeralda. The with mountain surrounded lake is bright blue and the condors are flying high above my head. All that beauty in just one spot. How on earth did the thought that this trip might be disappointing come to mind yesterday?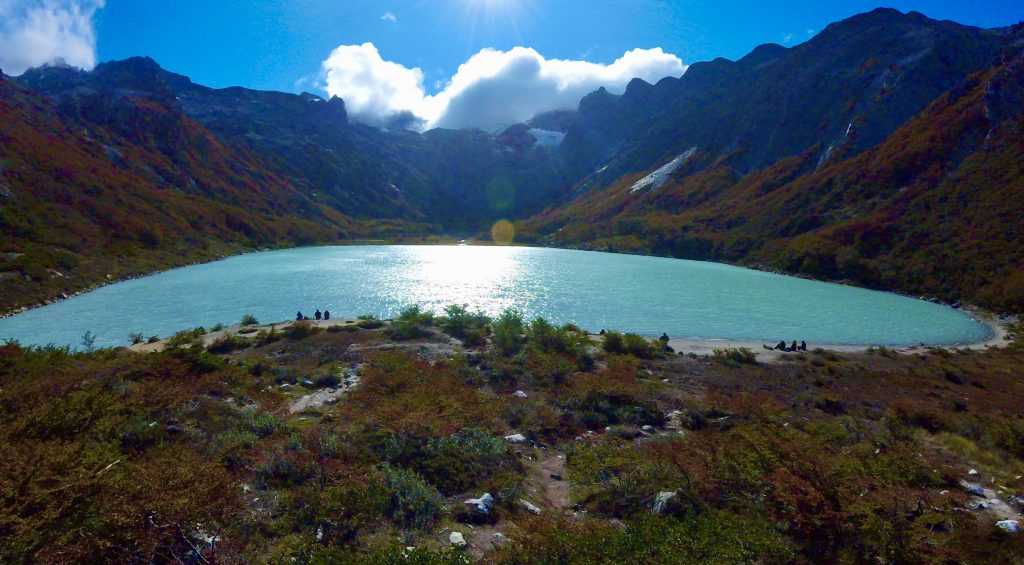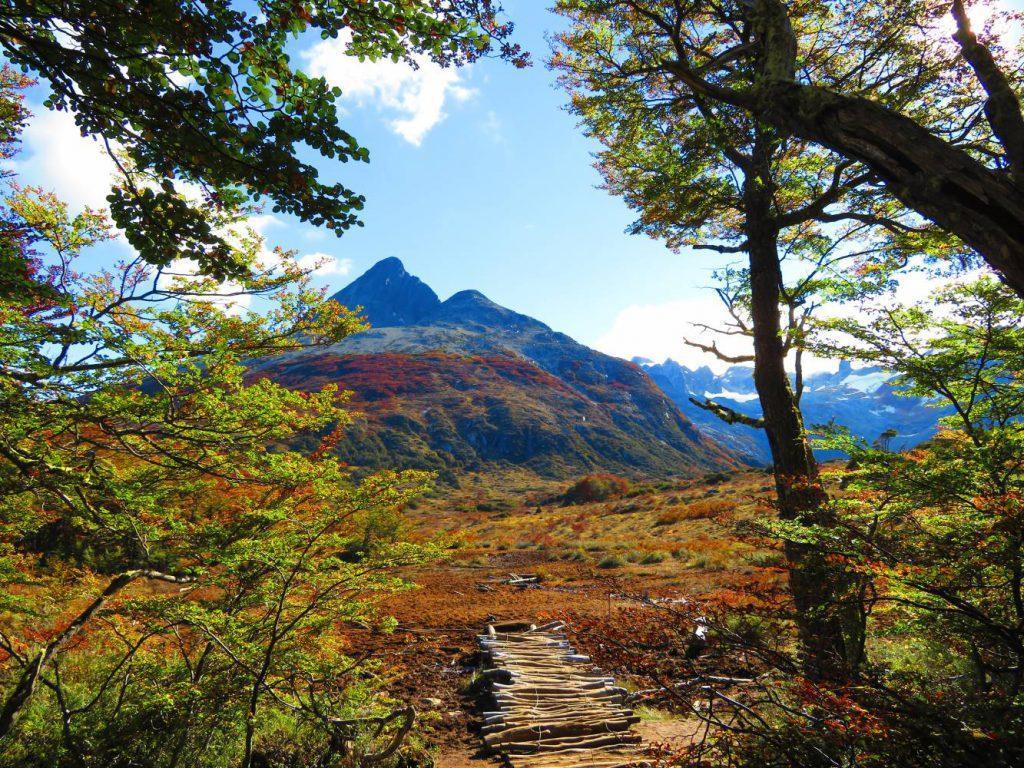 Often I just miss the the track and walk straight through a field. haha, what a mess, I regularly step into a deep puddle and arrive with mud filled and soaked shoes. Funny though, I enjoy this as well.
Glacier Perito Moreno
The next day I travel on towards the town El Calafate. In Los Glaciares National Park, I will walk on the glacier! Fun fun fun, I'm looking forward to it. The Perito Moreno glacier is one of few glaciers on the world that remains the same size which is unusual considering the climate change and global warming. Wikipedia says this glacier gathers mass with the same speed it looses it. While being on the glacier, some ice is being cut to pieces and we have a whiskey on the (glacier) rocks 🙂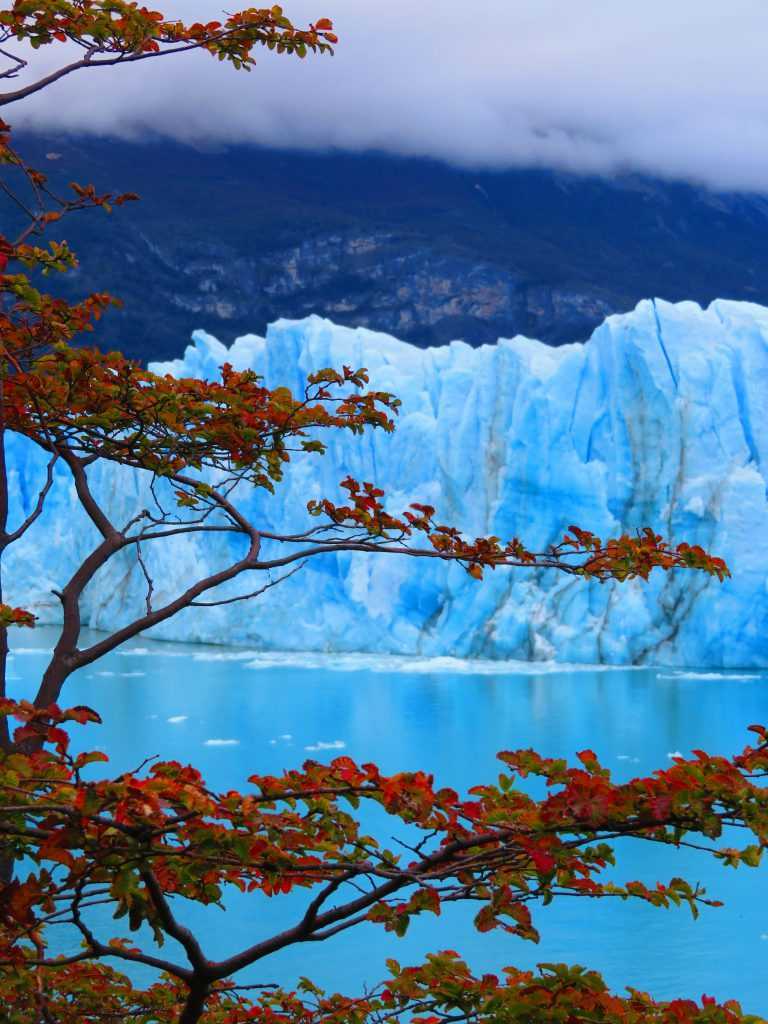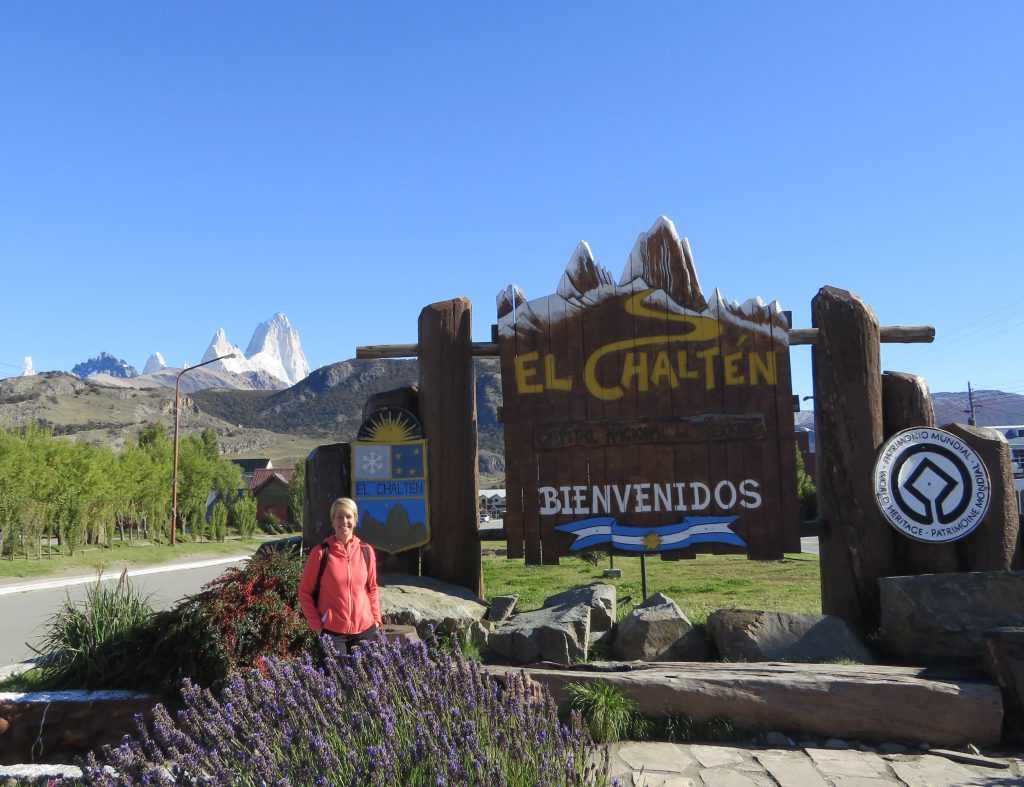 El Chaltén
Tomorrow I cross the border to Chile and make one other stop in Argentina. Totally unprepared I leave for El Chaltén and this is a pity, as this is a fantastic mini sized village and I only stay for one day. It is situated right in the middle of Patagonia and from this village you can make several treks among others to Mount Fitz Roy.
I walk half a day and look at Fitz Roy from a distance. If I ever return to Patagonia visiting this village will definitely be on the list.
Torres de Paine
W-Track
With the bus I cross the border to Chile. To get into Torres del Paine Park you need evidence of a booked trek and have overnight stays pre-reserved.
I arrange a place to sleep for the coming four nights and the next day I can start my trip!
During an information meeting I am a bit shocked by the ever changing weather in Patagonia with hard winds, cold and rain.
In good spirits I start my journey and start walking the W-track. You guessed it, the track has the shape of a W 🙂
The first part I do completely solo and I'm super proud that I'm able to do this.
Fear and doubt
During this trip I realise I have fear because I can't control the changing weather. The fear of get lost, fall down or hurt my back is bigger than my trust, will I be able to do this?
Especially the last day is an endurance, I walk real early in the morning in darkeness to the summit of the mountain to watch the sunrise. My headlamp isn't bright enough, I can barely see, it has frozen and it is slippery. Will I even be on time?
It's an intensive climb, I sweat a lot because of exertion and fear.
All of a sudden, I'm at the top (spontaneous I forget all the effort and fear) and I see a beautiful sunrise at Torres de Paine.. absolute wow!
I'm so happy that I reached the summit and walked the entire W. I've conquered something… so I can do this!

"Self confidence is believing you have a force in you which is bigger than your fears"
Totally happy and wearing a big smile on my face, I walk back down and decide to walk the second part of my pilgrimage to Santiago de Compostela (Paris-Finisterre) after I finish my Argentina – Chile journey.
Bonus video and photos Patagonia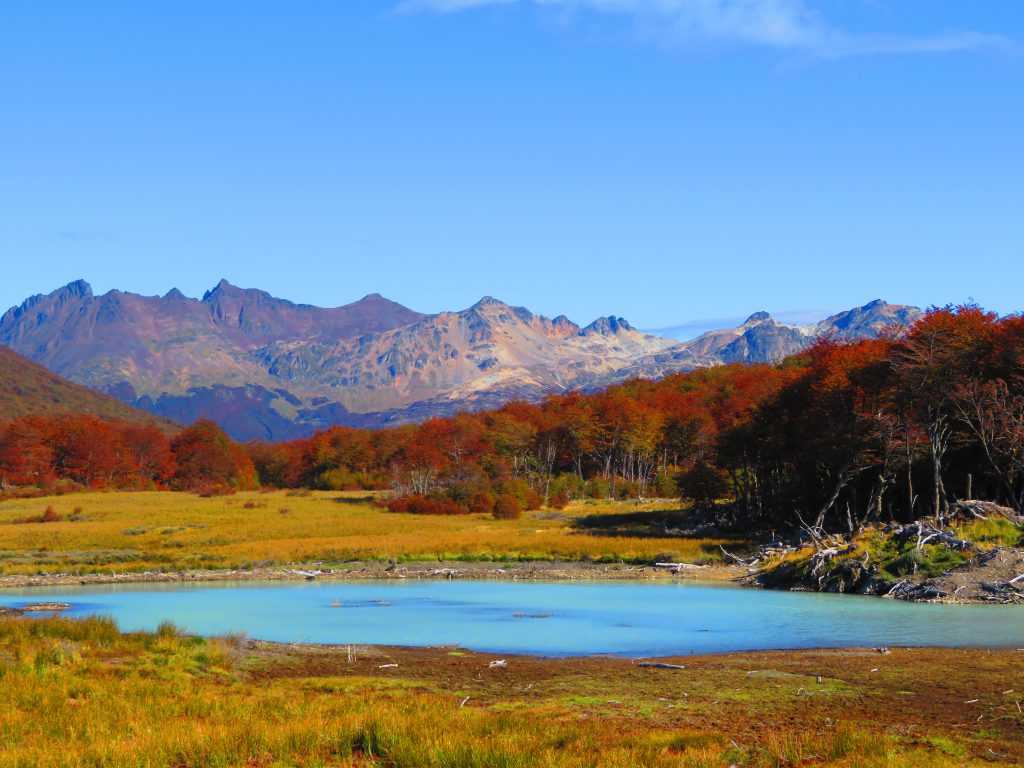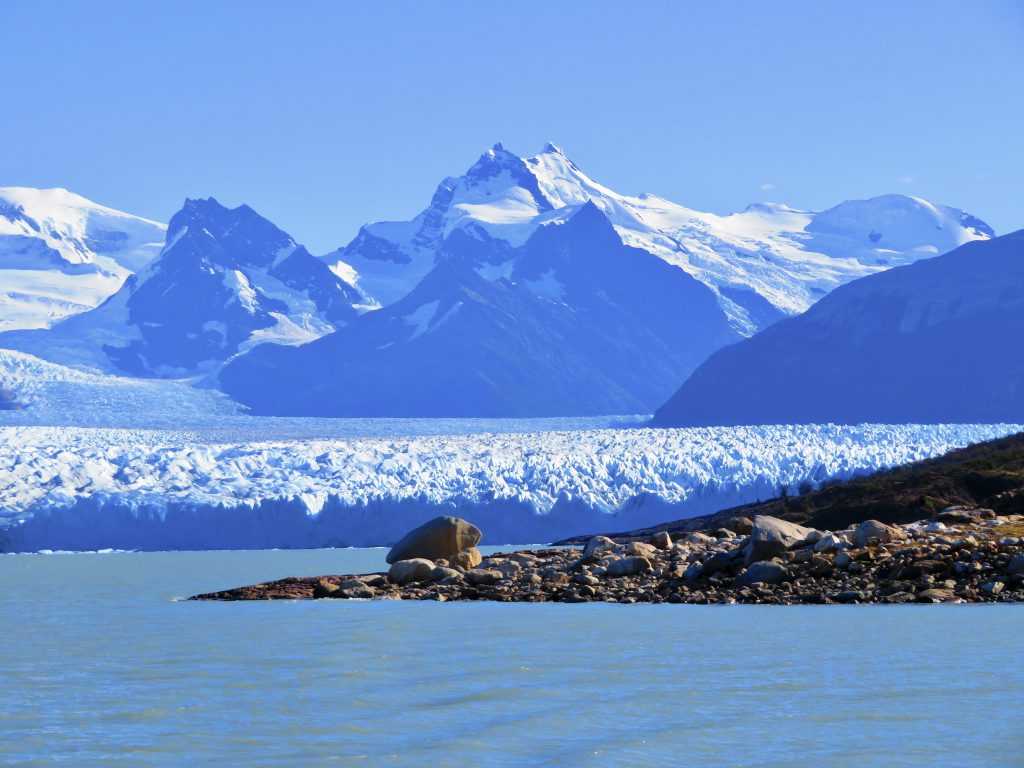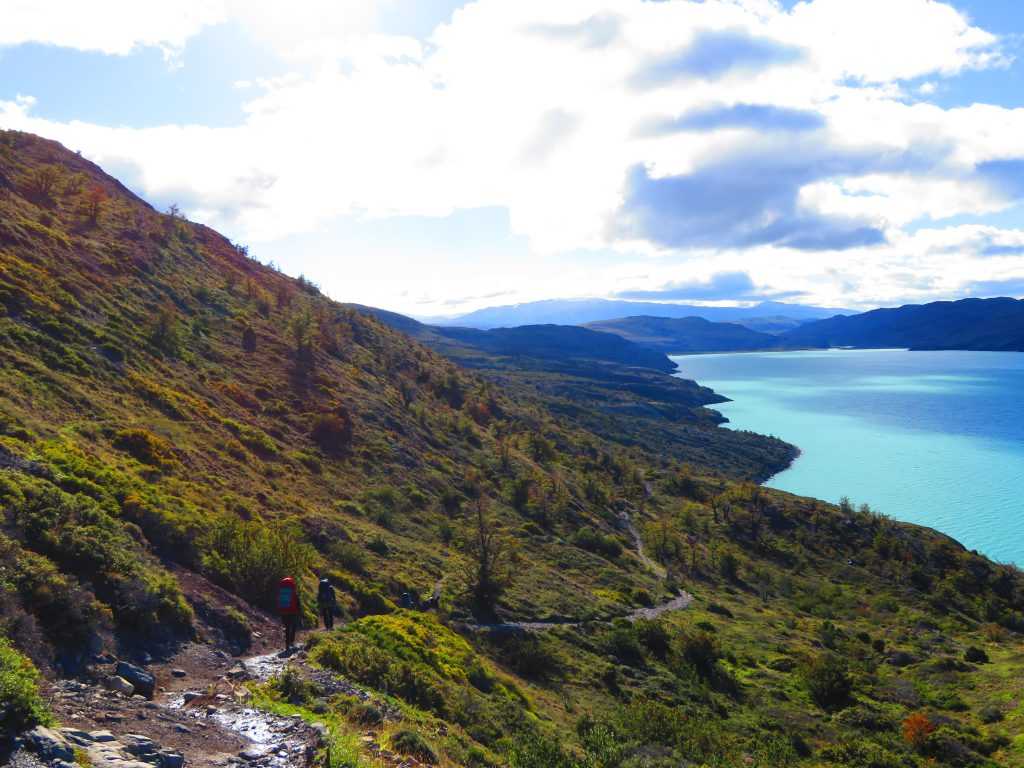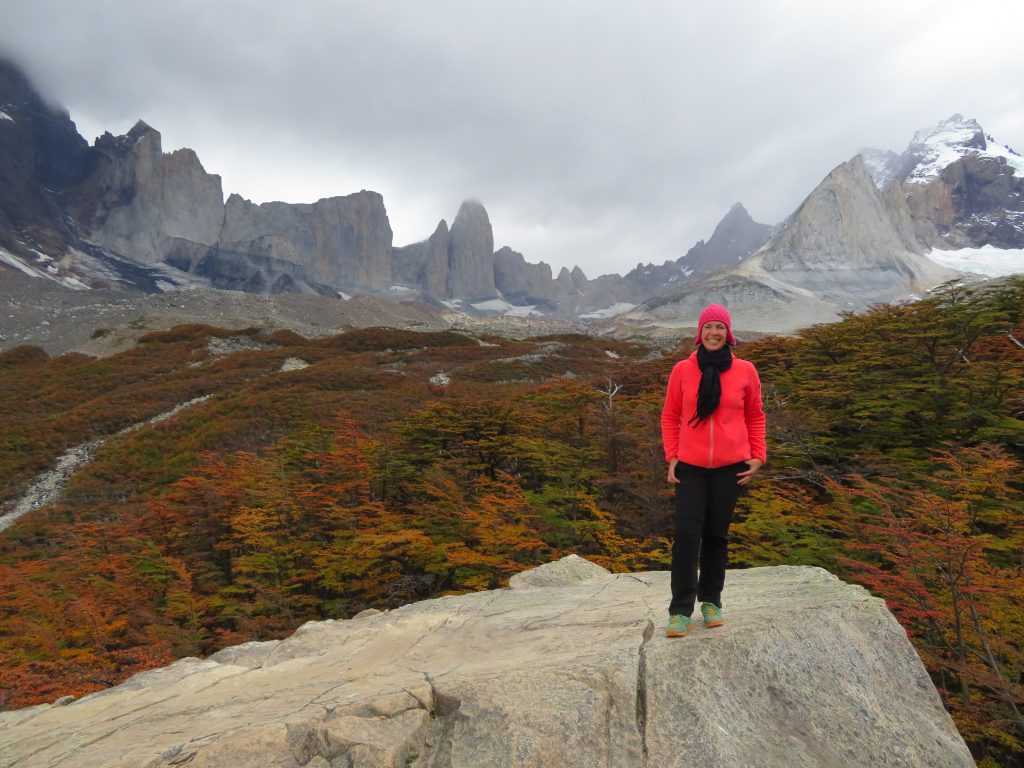 Do you want to read part II of this journey, Santiago and San Pedro de Atacama? https://www.marianaroundtheworld.com/en/america/south-america/argentina-chile-and-easter-island-a-journey-with-stark-contrasts-ii/
Do you want to read part III of this journey, Easter Island and Iguazu Falls? https://www.marianaroundtheworld.com/en/america/south-america/argentina-chili-and-easter-island-a-journey-with-stark-contrasts-iii/